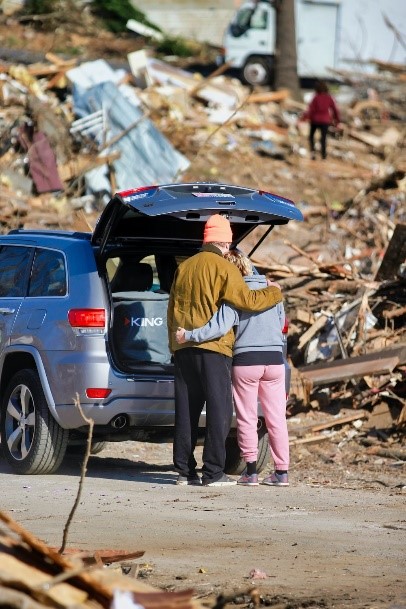 20th century is marked by unprecedented man-made trauma across the world, including international conflicts, civil wars, famine, and epidemic. The exposure to such a trauma could cast a long shadow on the mental health of survivors, a public health concern affecting more than 10% of the global population. The effects are particularly severe for childhood exposures. Disruptions in development during childhood are more costly to recover than disruptions felt during adult life, affecting earnings, skills, and health. Furthermore, those who suffered childhood trauma may be limited in providing a good home environment for their children. Because the childhood environment predicts adult mental health, survivors of childhood trauma could transmit their burden to the next generation.
It is hoped that such negative effects on mental health would fade out with subsequent economic development and human resilience. If, however, the effects persist, then there is a greater need to respond to the sufferings of people who survived the disasters as children and continue to provide support as they parent their own children.
To investigate, we focus on the Great Famine of China, which affected more than 80% of the Chinese population during 1959—1961 and led to tens of millions of excess deaths. The famine survivors are associated with disadvantages in health, education and earnings. The disaster was an outcome of drastic collectivization of agricultural production, mismanagement of local production units, and poor responses to droughts that struck two thirds of the country. A combination of these factors led to a severe famine beginning in 1959 with large variation in intensity across provinces.
We compared the mental health of adult children by how much their parents spent their childhood during the famine, and at different famine intensities. We found that children are significantly more likely to experience depressive symptoms in adult life, as measured by sadness and loneliness, if their parents were exposed to the famine in childhood. These effects are stronger if the parents experienced the famine between ages 0—2 and 3—7 which approximately correspond to Jean Piaget's cognitive developmental stages during which children develop basic cognitive function and language skills. Parents' exposures to the famine in ages 8—11 and 12—15, associated with the development of abstract and logical thinking, do not significantly affect mental health in the next generation. These findings are consistent with the importance of language skills in parent-child communication. We also found that famine exposure reduced parents' mental health and parent-child interactions but did not find evidence that parents' incomes were reduced.
It is a sobering realization that impacts of childhood trauma can persist into the next generation. Our findings imply that the roots of the current mental health crisis can be traced as far back as the experience of the earlier generation. Further, the current crises that affect children may have very long-term consequences. Serious efforts are warranted to provide parenting and mental health support to both the children and the parents who survived famine and other disasters.
© Zihan Zhang and Jun Hyung Kim
Zihan Zhang is master student at Jinan University

Jun Hyung Kim is Assistant Professor of Economics at Korea Advanced Institute of Science and Technology and IZA Research Affiliate
Please note:
We recognize that IZA World of Labor articles may prompt discussion and possibly controversy. Opinion pieces, such as the one above, capture ideas and debates concisely, and anchor them with real-world examples. Opinions stated here do not necessarily reflect those of the IZA.
Related IZA World of Labor content:
The economics of mental health by Richard Layard
The relationship between recessions and health by Nick Drydakis
Health effects of job insecurity by Francis Green
Mortality crisis in transition economies by Giovanni Andrea Cornia
Photo by Chandler Cruttenden on Unsplash