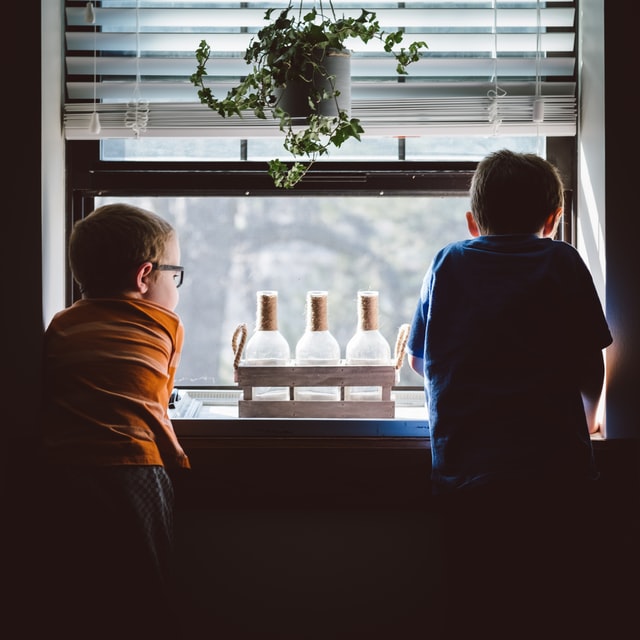 Since the Covid-19 pandemic struck, governments around the world have introduced a range of non-pharmaceutical interventions designed to slow down the rate of transmission of the disease. In the UK, self-isolation measures for those with symptoms were imposed on March 12, followed by social distancing measures encouraged for everyone on March 16, school and nursery closures on March 20, and a general lockdown on March 23. With the required closure of most places of work, an estimated one-quarter of the UK workforce was placed on furlough (i.e. temporarily laid off and paid by the government at 80% of their wages up to £2,500/month). An estimated additional 3% have lost their jobs altogether. There are now many parents who are not working and who have more time on their hands, time that can be used for childcare.
We analyzed real-time data collected via online interviews with parents. Questions were asked about employment and childcare pre- and post-Covid-19. Women were more likely than men to have been furloughed/lost their jobs. However, this gender employment gap does not explain the childcare gap—the greater amount of childcare time of mothers. The amount of childcare done by mothers is less sensitive to their employment than it is for fathers. Families with young children (aged <=12) have been doing the equivalent of a 40-hour working week of additional childcare since the lockdown measures closed schools and nurseries. Most of the burden of additional childcare has been on mothers, who perform around ten hours more childcare per week than fathers.
On a more positive note, in families where men are now working from home or are not currently employed, the allocation of the additional hours of childcare within couples is more equal than it was in those same couples before the Covid-19 crisis began. In normal times, mothers do around two-thirds of childcare, on average; but in families where fathers are not working following lockdown, mothers and fathers are doing (roughly) equal amounts of childcare.
Looking ahead to what these changes might mean for the longer-term:
The hours of additional childcare being done by working parents during lockdown will have damaging effects on their long-term career prospects unless the burden of juggling work with full-time childcare is recognized by employers. The fact that most childcare is being done by women can potentially increase differences in wages by gender.
Many people are working from home for the first time in their work lives. Of those who had never worked from home pre-Covid-19, 28% are now doing so. The experience of working from home may help to accelerate a move to more flexible working arrangements. Because when men are working from home, the burden of childcare is more equally shared, this potential shift to additional work performed from home could lead to a longer-term increase in gender equality in childcare.
© Almudena Sevilla and Sarah Smith
Almudena Sevilla is Professor of Economics and Public Policy at UCL in the UK
Sarah Smith is a Professor in the School of Economics, Finance and Management at the University of Bristol, UK
Read more on the coronavirus crisis:
"Coronavirus and the labor market," by Daniel S. Hamermesh
"Fighting a coronavirus recession," by Daniel S. Hamermesh
"Pandemics and the labor market—Then and now," by Karen Clay
"Pricing the lives saved by coronavirus policies," by W. Kip Viscusi
"Health effects of the coronavirus recession," by Christopher J. Ruhm
"The long-term consequences of missing a term of school," by Simon Burgess and Hans Sievertsen
"Coronavirus, telecommuting, and the labor market," by Nikos Askitas
"Expectations about Covid-19 social-distancing measures in Italy and their impact on compliance," by Guglielmo Briscese, Nicola Lacetera, Mario Macis, and Mirco Tonin
"The coronavirus crisis and the next generation," by Bart Cockx
"Korea: A paragon of dealing with coronavirus," by Sok Chul Hong
"Economic implications of postponing the Tokyo 2020 Olympic Games," by Peter J. Sloane
"The sudden growth of employee autonomy during the coronavirus lockdown," by Elisa Gerten and Michael Beckmann
"Mitigating the work–safety trade-off," by Tito Boeri, Alessandro Caiumi, Marco Paccagnella
"Trading off lives for jobs," by Daniel S. Hamermesh
"Trends in Covid-19 infection: What New York City neighborhoods tell us," by George J. Borjas
"Labor markets during the Covid-19 crisis: A preliminary view," by Olivier Coibion, Yuriy Gorodnichenko, Michael Weber
"Did California's shelter-in-place order work? Early coronavirus-related public health effects," by Andrew Friedsen, Drew McNichols, Joseph J. Sabia, Dhaval Dave
"200 billion hours to spend: The Covid-19 opportunity to upskill," by Peter Siminski, Emil Temnyalov
"The CARES Act—Massive government intervention in the economic crisis," by Richard Prisinzano
"What is happening to unemployment in the post-Covid-19 labor market?," by Katharine G. Abraham
"Measuring employment and unemployment—Primer and predictions," by Daniel S. Hamermesh
"Can inflation be accurately measured during a lockdown?," by Erwin Diewert and Kevin J. Fox
"The Covid-19 crisis exacerbates workplace injustices," by Philippe Askenazy
"Graduating during the Covid-19 recession," by Philip Oreopoulos
"Covid-19 and immigrant employment," by George J. Borjas, Hugh Cassidy
"So happy together?," by Daniel S. Hamermesh
"Covid-19's impact on the economy: Measuring GDP during a pandemic," by J. Steven Landefeld

Please note:
We recognize that IZA World of Labor articles may prompt discussion and possibly controversy. Opinion pieces, such as the one above, capture ideas and debates concisely, and anchor them with real-world examples. Opinions stated here do not necessarily reflect those of the IZA.