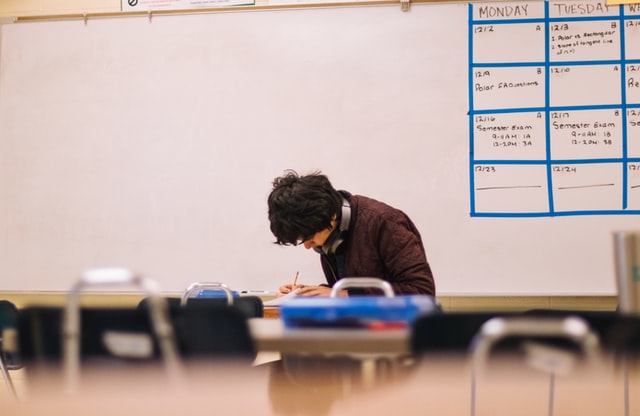 In recent decades, the number of students spending some time abroad during their university studies has significantly risen worldwide. An increasing amount of resources are being spent by national governments and international organizations to promote study abroad programs. What are the advantages of studying abroad? Is it worth the investment of that much public money?

Many studies conclude that a study abroad experience is beneficial to students. Besides contributing to their personal growth and development, it may enhance both their employability and earnings potential. Studying abroad offers students the opportunity to acquire a vast array of marketable skills (such as, for instance, intercultural competence, global awareness, and foreign language skills) that can help them successfully compete in the labor market. Students who have had an international education experience tend also to have a wider job search radius as they are more likely to explore job opportunities not only in their home country but also abroad. Many companies, and particularly multinationals, are keen on hiring candidates with international education experience and often select job applicants on the basis of whether they have studied abroad.

Furthermore, evidence shows that studying abroad especially improves the employment prospects of students from low socio-economic backgrounds. Given their backgrounds, these students are less likely to be able to develop many of the aforementioned marketable skills if they do not participate in study abroad programs.

It is important to note that identifying the impact of studying abroad on subsequent labor market outcomes correctly is a difficult task. The number of studies providing accurate results is increasing, but is still quite limited. The key challenge lies in isolating the effect of participation in study abroad programs from that associated with factors driving the decision to study overseas. Several difficult-to-measure individual characteristics influencing the choice of studying abroad may also either positively or negatively affect returns in the labor market. For example, engagement in extracurricular activities and openness to diversity in ideas and people may both predict study abroad participation and enhance job/career outcomes. On the other hand, it is also possible that students looking for fun and excitement may systematically choose to study abroad. These personal traits could be associated with negative labor market outcomes.

Policymakers should pay increased attention to the findings of those studies attempting to tease out the true effect of studying abroad. They also need to ensure that the expansion of study abroad programs is not accompanied by increased social inequality. A larger disparity in access to study abroad programs among students from different social backgrounds may worsen inequality. It would mean that students from more advantaged backgrounds will see their labor market position (further) strengthened relative to those from less advantaged backgrounds. Additionally, there may be efficiency gains in allowing more students from low socio-economic status to study abroad: they are likely to be the ones who most benefit from a study abroad experience.

© Giorgio Di Pietro

Read Giorgio Di Pietro's IZA World of Labor article "University study abroad and graduates' employability."

Please note:
We recognize that IZA World of Labor articles may prompt discussion and possibly controversy. Opinion pieces, such as the one above, capture ideas and debates concisely, and anchor them with real-world examples. Opinions stated here do not necessarily reflect those of the IZA.