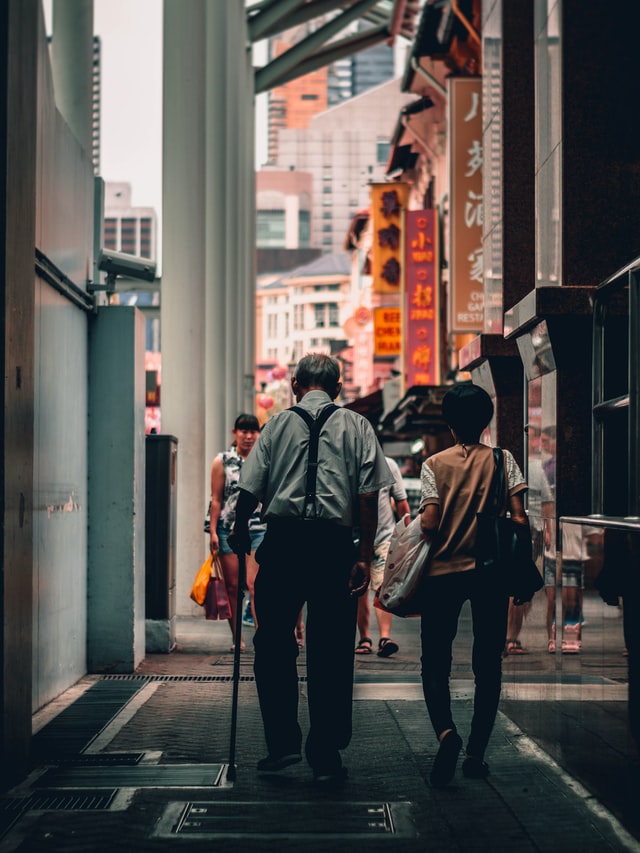 The Covid-19 pandemic has had a profound impact on human lives, claiming more than one million deaths worldwide. Many governments implemented social distancing rules to curb the spread of the virus. These interventions, which include national lockdowns, closure of non-essential workplaces and schools, and limiting of daily movement and social gatherings, have disrupted day-to-day lives.
Although these measures are targeted at minimizing mortality rates, many policymakers and researchers are concerned about other potential costs. Specifically, the economic consequences have been dire, with the collapse of economic activity pushing many economies into severe recessions. Social distancing measures can have significant negative impacts on well-being and mental health by increasing anxiety, depression, stress, and other negative emotions. As such, there are increasing calls to consider the impact of Covid-19 on people's psychological well-being and mental health.
Analyzing the well-being impact of Covid-19 is complex. The rapidly emerging international literature suggests that the associations of Covid-19 and lockdown measures with well-being are not straightforward. While some studies find that the pandemic had negative effects on mental health, others find that lockdowns resulted in improvements in well-being and mental health, reversing early declines following the onset of the pandemic and concerns about its eventual effects.
In recent research we provide novel evidence of how Covid-19 has affected overall life satisfaction and domain-specific satisfaction using data from the Singapore Life Panel, a monthly panel survey of older Singaporeans. We document a large decline in overall life satisfaction during the Covid-19 outbreak in Singapore. This decline coincides with the introduction of a nationwide lockdown in April and May 2020. The decline in life satisfaction is large, and corresponds with a drop in life satisfaction that occurs with major life events, such as a major health shock or the death of a loved one. After the lockdown was lifted in early June, overall life satisfaction recovered to some extent but still remained lower than its pre-pandemic level.
Domain-specific satisfaction with social relationships, daily activities, jobs, economic situations, and household income shows similar patterns. By contrast, satisfaction with health was unaffected throughout the pandemic, despite the mortality and morbidity risks. Taken together, the results suggest that the strict social distancing rules in Singapore had large and adverse consequences on individuals' well-being despite the country's success in keeping case-fatality rates among the lowest in the world.
Finally, individuals whose income declined during the outbreak experienced a drop in life satisfaction almost twice as large as those who did not report any income loss. This highlights the importance of offering economic support for households and businesses to assist in coping with the economic challenges brought about by the Covid-19 crisis. We also find that well-being is adversely affected even for individuals who managed to maintain their income during the pandemic. This finding suggests that economic measures must be accompanied by health and psychological interventions to support well-being and reduce mental health risks.
© Terence C. Cheong, Seonghoon Kim, and Kanghyock Koh
Terence C. Cheong is a Senior Lecturer at the University of Adelaide, Australia.
Seonghoon Kim is an Assistant Professor of Economics at Singapore Management University, Singapore.
Kanghyock Koh is an Assistant Professor of Economics at Korea University, South Korea.
Find more IZA World of Labor coronavirus content on our curated topics pages: National responses to Covid-19 and Covid-19—Pandemics and the labor market.
Please note:
We recognize that IZA World of Labor articles may prompt discussion and possibly controversy. Opinion pieces, such as the one above, capture ideas and debates concisely, and anchor them with real-world examples. Opinions stated here do not necessarily reflect those of the IZA.