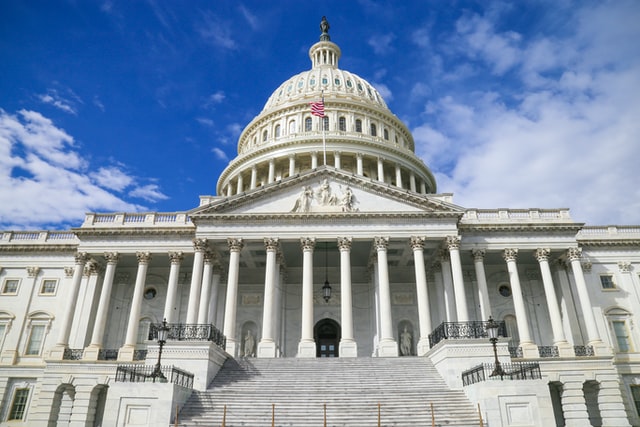 On March 27, the US Congress passed and President Trump signed into law the Coronavirus Aid, Relief and Economic Security (CARES) Act. This legislation provided a combined $2.3 trillion to households and businesses in the form of cash payments and loans.
The cash payments to individuals were in the form of an advance refundable credit worth $1,200 ($2,400 for married couples), plus $500 for qualifying dependent children. The payments would phase out from $75,000 in Adjusted Gross Income (AGI) ($150,000 for married couples and $112,500 for heads of household) and be sent based on taxpayers' 2018 or 2019 AGI, if available; for taxpayers who qualify with previous years' AGI but would not with 2020 AGI, no repayment is required.
My colleagues at the Penn Wharton Budget Model (PWBM) estimate that these relief checks would cost $285 billion. More importantly, they are projected to be received by the lower portion of the income distribution. In fact, every tax unit in the three lowest income quintiles and 95% of tax units in the fourth quintile receive a rebate. Ultimately, 92% of the benefit accrues to the lower 80% of the income distribution. It is also important to note that the group of workers most likely to suffer under the current "shutdown" policies are hospitality workers, who are disproportionately low income, with 66% falling in the lowest two income quintiles. These checks are therefore likely to serve an important role for these workers in the next few months and thus seem well targeted.
On the business side, the most important piece of the CARES Act is the Paycheck Protection Program (PPP). The program is funded with $349 billion earmarked for loans to businesses with fewer than 500 employees (generally). The funds are intended to support these businesses through to the end of June and overcome any credit constraints these firms may face. These loans become grants if the businesses use the money to retain employees at pre-crisis salary levels. The 500-employee size limitation covers 99.7% of firms but only 47.3% of employment. So while the loans are available to most businesses, nearly half of all workers will not see relief through this program. In fact, it seems that the initial amount allocated was too low, as the initial funds were completely depleted as of April 16. As of this writing, an additional $320 billion has been added to the program. The additional funding has come as many small businesses have reported issues securing funds through the program.
The CARES Act has provided some relief for individuals and businesses. As the crisis continues, additional funds may become necessary to continue not only the PPP program but also additional transfers to individuals at risk.
© Richard Prisinzano
Richard Prisinzano is Director of Policy Analysis at the Penn Wharton Budget Model (PWBM) at the University of Pennsylvania, USA
Read more on the coronavirus crisis:
"Coronavirus and the labor market," by Daniel S. Hamermesh
"Fighting a coronavirus recession," by Daniel S. Hamermesh
"Pandemics and the labor market—Then and now," by Karen Clay
"Pricing the lives saved by coronavirus policies," by W. Kip Viscusi
"Health effects of the coronavirus recession," by Christopher J. Ruhm
"The long-term consequences of missing a term of school," by Simon Burgess and Hans Sievertsen
"Coronavirus, telecommuting, and the labor market," by Nikos Askitas
"Expectations about Covid-19 social-distancing measures in Italy and their impact on compliance," by Guglielmo Briscese, Nicola Lacetera, Mario Macis, and Mirco Tonin
"The coronavirus crisis and the next generation," by Bart Cockx
"Korea: A paragon of dealing with coronavirus," by Sok Chul Hong
"Economic implications of postponing the Tokyo 2020 Olympic Games," by Peter J. Sloane
"The sudden growth of employee autonomy during the coronavirus lockdown," by Elisa Gerten and Michael Beckmann
"Mitigating the work–safety trade-off," by Tito Boeri, Alessandro Caiumi, Marco Paccagnella
"Trading off lives for jobs," by Daniel S. Hamermesh
"Trends in Covid-19 infection: What New York City neighborhoods tell us," by George J. Borjas
"Labor markets during the Covid-19 crisis: A preliminary view," by Olivier Coibion, Yuriy Gorodnichenko, Michael Weber
"Did California's shelter-in-place order work? Early coronavirus-related public health effects," by Andrew Friedsen, Drew McNichols, Joseph J. Sabia, Dhaval Dave
"200 billion hours to spend: The Covid-19 opportunity to upskill," by Peter Siminski, Emil Temnyalov

Please note:
We recognize that IZA World of Labor articles may prompt discussion and possibly controversy. Opinion pieces, such as the one above, capture ideas and debates concisely, and anchor them with real-world examples. Opinions stated here do not necessarily reflect those of the IZA.