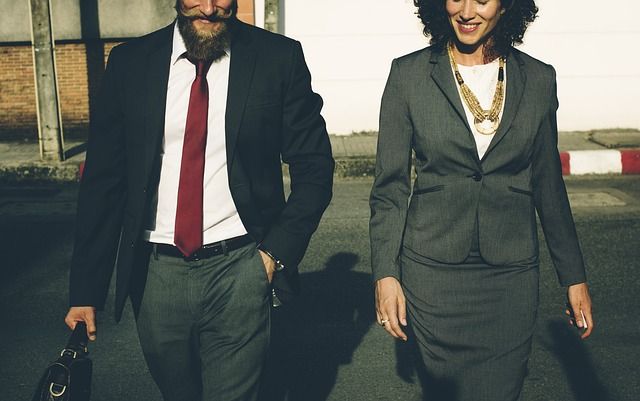 A heated debate is going on in many countries concerning introducing gender quotas for the boards of directors in the largest companies. A number of countries have already done so, with Norway as the forerunner—already, in 2008, Norway introduced a binding quota of 40% for Norwegian listed companies. Other countries have followed. There are discussions about implementing a binding quota for all EU countries. There seems to be a widespread agreement among many politicians that quotas are an important instrument for getting more gender equality in the labor market.
The problem that the quotas are supposed to address is obvious: over the last ten years women have overtaken men with respect to education in most OECD countries. Today, female employment is close to the male level. However, the gender gap is pronounced in top management positions—and very little seems to have changed in recent decades. From a democratic and equal opportunity perspective, this is a problem. From an economic point of view, the lack of women in top management positions reflects a huge loss of talent and a loss of invested human capital.
The question is whether quotas for boards of directors are the best medicine to alleviate the real problem of a lack of women at the upper echelons. If the diagnosis is that a large group of women with skills from executive jobs at high levels in their companies are discriminated against because mainly men from the old-boys' network are allowed into the board room, then quotas may be the right medicine. But this is far from the full picture. The careers of highly educated women seem to break early, a long time before the executive suite. Many studies show that childbirth, maternal leave, career interruptions, and the years after childbirth are the main "career killers" for women.
Can quotas for the boards of directors of large companies help deal with this problem? If quotas have trickle-down effects, if they help women at lower levels to maintain their careers and not end up in dead-end jobs because of family commitments, if the quotas can help break gender stereotypes of female competences and aspirations, etc., then there may be a good case for gender quotas. However, recent empirical research from Norway does not give much support for a trickle-down effect of the Norwegian quota from 2008. The effects may of course come later, because it may still be too early to evaluate the quota's long-term effects.
What are the alternatives to quotas? Sweden may provide an interesting alternative. Sweden has no gender quota for boards of directors. Instead, in the mid-1990s it was the first country to introduce quotas for fathers' take-up of parental leave. Today, the share of women in Swedish boardrooms is among the highest in Europe, and the share of female top executives, i.e. the typical pipeline for boardrooms, is also fairly high. This does not prove "causation." But Sweden has chosen, apparently successfully, to address the problem by introducing father quotas instead of board quotas. That is, they have chosen to regulate a more equal split of the "burden from the household" for the whole labor market and for the early career period, instead of introducing regulations governing the limited number of positions in boardrooms at the top of the hierarchy.
Quotas for boards of directors may be a tempting instrument for politicians. On the one hand, there is no solid research that gender quotas harm firm performance. On the other hand, gender quotas are not a major palliative for the problem that female talent is being wasted. A long-term effective medicine has to address the real problem and tackle a more equal distribution of household responsibilities for both parents.
© Nina Smith
Read Nina Smith's IZA World of Labor article "Gender quotas on boards of directors."
Please note:
We recognize that IZA World of Labor articles may prompt discussion and possibly controversy. Opinion pieces, such as the one above, capture ideas and debates concisely, and anchor them with real-world examples. Opinions stated here do not necessarily reflect those of the IZA.