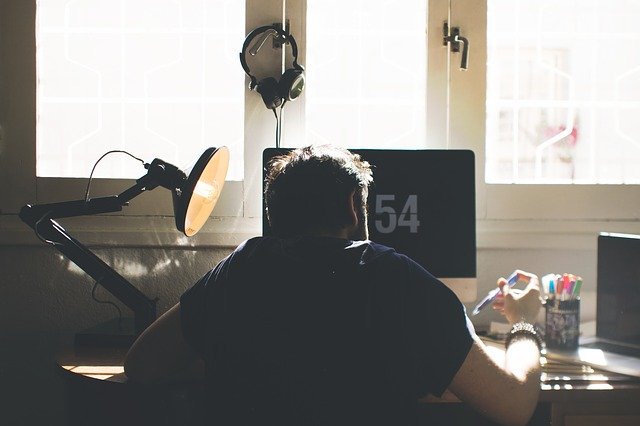 Coronavirus restrictions have provided strong incentives to work from home. In order to avoid spreading the virus and to comply with the strict measures imposed by governments, more companies are allowing their employees to work from home. Many companies that have never considered letting employees do this are now forced to introduce this policy as quickly as possible to comply with government restrictions. In doing so, employers must make work locations and hours as flexible as possible so that employees can minimize social contacts at work and no longer travel during rush hours by public transport. Allowing working from home leads to an increase in employee autonomy as employees get more control over their work place and time.
What was not possible before is now made possible. This raises the questions: why have companies been so hesitant to implement working from home policies?; why is working from home now possible after all?; and, how might things evolve after the pandemic?
Companies with strong expertise in technologies, working from home policies, and mobile communication systems are the clear winners in the pandemic. Other companies might be struggling with a crowded IT service desk and be desperately looking for access possibilities and necessary resources to work from home. This delay alone could be enough to put many companies in dire straits, with their employees waiting to get back to work and the firm losing money.
Has the time now come to stick to working from home policies? Or will companies forget this working model after the pandemic and return to old methods? These questions are difficult to answer today. In any case, there is a chance that companies that have been rather skeptical about working from home policies up to now and have feared employee shirking or limited communication and cooperation will abandon their skepticism and retain working from home regulations. This would definitely be good advice.
The evidence suggests that working from home increases employees' effort and productivity, which points to the positive motivational effects of increasing employee autonomy. Furthermore, working from home contributes to a better work–life balance, which makes a company more attractive to potential employees. Finally, companies could find that working from home, with a complementary use of digital technologies, can contribute to well-functioning corporate communication.
It may be that the benefits of increased employee autonomy will not be identifiable after the lockdown. Currently, many people feel isolated, and it is unlikely that working from home will be able to counteract this feeling. Empirical findings on the performance effects of working from home in times of corona lockdown should be interpreted with caution. If the expected positive performance effect of working from home does not materialize, it cannot be concluded that working from home fails to be a suitable management practice. Rather, it must be assumed that declining businesses or the feeling of isolation due to coronavirus restrictions have had a negative impact on employee and company performance. The same results need not occur when home work is voluntary rather than imposed by government.
The current state of this emergency shows that people are not limited in their creativity. With the help of hackathons and internal work groups, numerous new ideas are spreading to make working from home more efficient and meaningful, and also to organize cooperation among coworkers effectively. With the glimmer of light on the digital horizon, it will now become clear to what extent the lockdown loosens the inhibition to implement a modern and digital work organization. One thing is for sure: In the end, it is not Covid-19 that will lead to the digital transformation of companies, but rather employers and workers learning from the crisis.
© Elisa Gerten and Michael Beckmann
Elisa Gerten is Assistant/PhD candidate at the University of Basel, Switzerland
Michael Beckmann is Professor in Human Resources and Organization at the University of Basel, Switzerland
Read more on the coronavirus crisis:
"Coronavirus and the labor market," by Daniel S. Hamermesh
"Fighting a coronavirus recession," by Daniel S. Hamermesh
"Pandemics and the labor market—Then and now," by Karen Clay
"Pricing the lives saved by coronavirus policies," by W. Kip Viscusi
"Health effects of the coronavirus recession," by Christopher J. Ruhm
"The long-term consequences of missing a term of school," by Simon Burgess and Hans Sievertsen
"Coronavirus, telecommuting, and the labor market," by Nikos Askitas
"Expectations about Covid-19 social-distancing measures in Italy and their impact on compliance," by Guglielmo Briscese, Nicola Lacetera, Mario Macis, and Mirco Tonin
"The coronavirus crisis and the next generation," by Bart Cockx
"Korea: A paragon of dealing with coronavirus," by Sok Chul Hong
"Economic implications of postponing the Tokyo 2020 Olympic Games," by Peter J. Sloane

Please note:
We recognize that IZA World of Labor articles may prompt discussion and possibly controversy. Opinion pieces, such as the one above, capture ideas and debates concisely, and anchor them with real-world examples. Opinions stated here do not necessarily reflect those of the IZA.