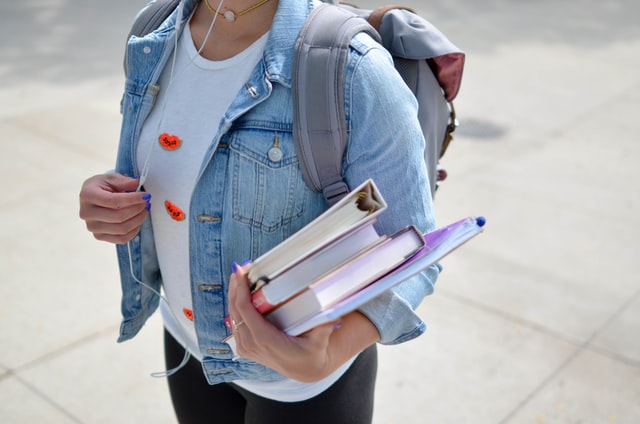 Covid-19 has disrupted the lives of workers around the world: layoffs, reduced hours (furloughs), and lower wage rates. The writings of the late Nobel Laureate, Theodore Schultz, offer insight into how workers' educational attainment may determine their fate. In agricultural communities and post-World War II economies undergoing technological change, Schultz observed that educated workers were better at learning new skills and adapting to different work conditions.
Research from the financial crises of the 1990s and the late 2000s global recession provide support for Schultz's thesis. Notably, rates of return to university education (versus secondary education) increased in Argentina, Indonesia, Pakistan, and South Africa during the crises years. In particular, workers without university degrees suffered larger earnings losses relative to workers with university degrees.
The emerging data from the US and Europe during Covid-19 provides further support for Schultz's thesis: the unemployment rate for those with university degrees rose less than the unemployment rate for those without university degrees. These patterns are likely to be even stronger in low- and middle-income countries because of the larger differences in technology education provided in schools versus universities. As a result, university educated workers in low- and middle-income countries are far better at adapting to work-from-home technologies, or shifting to jobs that require technological skills.
Such differences in the abilities of workers to adjust to Covid-19 disequilibria have implications for income inequality: the incomes of university educated workers will drop modestly while the incomes of less educated workers will drop substantially. Research suggests that these widened income gaps persist and have intergenerational consequences on educational attainment and income.
A key lesson from Covid-19 is that governments must do more to prepare workers for future shocks. The Covid-19 experience reinforces the case for continued government support for colleges and universities; indeed, short-term strategies of cutting higher education budgets will result in large long-term costs of supporting workers unable to deal with future crises. At the same time, governments have to promote critical thinking skills (instilled through a liberal arts education) and technology education that better prepares workers for the shocks that we are likely to experience in the coming years.
© Tazeen Fasih, Harry Patrinos, and Najeeb Shafiq
Tazeen Fasih is Lead Economist, and Harry Patrinos is Practice Manager, at the World Bank, USA.
Najeeb Shafiq is Professor of Education, Economics, and International Affairs at the University of Pittsburgh, USA.
Read more on the coronavirus crisis:
"Coronavirus and the labor market," by Daniel S. Hamermesh
"Fighting a coronavirus recession," by Daniel S. Hamermesh
"Pandemics and the labor market—Then and now," by Karen Clay
"Pricing the lives saved by coronavirus policies," by W. Kip Viscusi
"Health effects of the coronavirus recession," by Christopher J. Ruhm
"The long-term consequences of missing a term of school," by Simon Burgess and Hans Sievertsen
"Coronavirus, telecommuting, and the labor market," by Nikos Askitas
"Expectations about Covid-19 social-distancing measures in Italy and their impact on compliance," by Guglielmo Briscese, Nicola Lacetera, Mario Macis, and Mirco Tonin
"The coronavirus crisis and the next generation," by Bart Cockx
"Korea: A paragon of dealing with coronavirus," by Sok Chul Hong
"Economic implications of postponing the Tokyo 2020 Olympic Games," by Peter J. Sloane
"The sudden growth of employee autonomy during the coronavirus lockdown," by Elisa Gerten and Michael Beckmann
"Mitigating the work–safety trade-off," by Tito Boeri, Alessandro Caiumi, Marco Paccagnella
"Trading off lives for jobs," by Daniel S. Hamermesh
"Trends in Covid-19 infection: What New York City neighborhoods tell us," by George J. Borjas
"Labor markets during the Covid-19 crisis: A preliminary view," by Olivier Coibion, Yuriy Gorodnichenko, Michael Weber
"Did California's shelter-in-place order work? Early coronavirus-related public health effects," by Andrew Friedsen, Drew McNichols, Joseph J. Sabia, Dhaval Dave
"200 billion hours to spend: The Covid-19 opportunity to upskill," by Peter Siminski, Emil Temnyalov
"The CARES Act—Massive government intervention in the economic crisis," by Richard Prisinzano
"What is happening to unemployment in the post-Covid-19 labor market?," by Katharine G. Abraham
"Measuring employment and unemployment—Primer and predictions," by Daniel S. Hamermesh
"Can inflation be accurately measured during a lockdown?," by Erwin Diewert and Kevin J. Fox
"The Covid-19 crisis exacerbates workplace injustices," by Philippe Askenazy
"Graduating during the Covid-19 recession," by Philip Oreopoulos
"Covid-19 and immigrant employment," by George J. Borjas, Hugh Cassidy
"So happy together?," by Daniel S. Hamermesh
"Covid-19's impact on the economy: Measuring GDP during a pandemic," by J. Steven Landefeld
"Childcare during Covid-19," by Almudena Sevilla and Sarah Smith
"Labor markets in the Covid-19 pandemic: Western Europe and the US," by Hans-Martin von Gaudecker
"Effects of Covid-19 on spending and saving," by Seonghoon Kim, Kanghyock Koh, Xuan Zhang
"Lockdowns and traffic accidents," by Umut Oguzoglu
"Covid-19 and giving to charity," by Martin Abel
"Elections and the Covid-19 pandemic," by Simone Bertoli, Lucas Guichard, Francesca Marchetta

Please note:
We recognize that IZA World of Labor articles may prompt discussion and possibly controversy. Opinion pieces, such as the one above, capture ideas and debates concisely, and anchor them with real-world examples. Opinions stated here do not necessarily reflect those of the IZA.