Belgium adopted a 4-day work week; thousands of Saudi women applied for just 30 jobs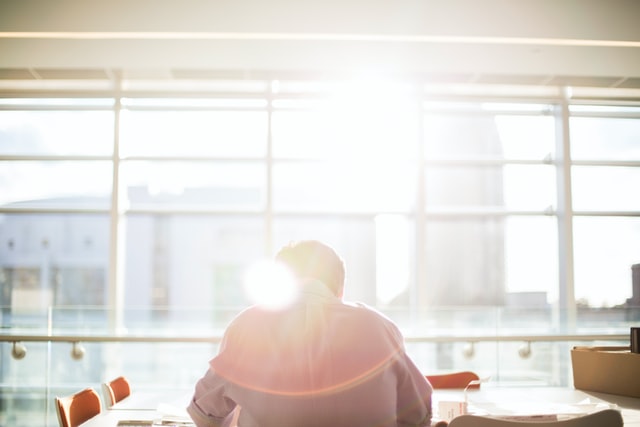 Today's global news summary brings news affecting Belgium, Saudi Arabia, and Japan, and discusses issues as diverse as working hours, female labor force participation, and gender discrimination.
Belgium aims for greater labor market flexibility by adopting a 4-day work week
Behavioral and personnel economics
Fortune reports that employees in Belgium have won the right to move from a five-day to a four-day work week without loss of salary. The agreement aims to make Belgium's rigid labor market more flexible. Companies will, however, be able to turn down an employee's request to move to four days, provided they do so in writing explaining their reasons. For companies, it will also now become easier to introduce evening and night work without prior agreement from all labor unions. Prime Minister Alexander De Croo says "The goal is to give people and companies more freedom to arrange their work time," as Belgium is "far less dynamic" than other countries. Beatrice Delfin-Diaz, president of the Belgian Association of Women Business Leaders, believes the move will also help women caring for children and aging parents maintain a work–life balance.
IZA World of Labor author Peter Dolton tells us "There is compelling case study-based microeconomic evidence showing that shorter working weeks are linked not only to working time flexibility but also to substantial productivity gains."
Related content
IZA World of Labor articles
Working hours: Past, present, and future
The importance and challenges of measuring work hours
Employment effects of longer working hours
The labor market in Belgium, 2000–2016
Key topics
Personnel economics
Opinions
How much do we work?
Reducing unemployment is always on the government agenda
Household production, what is it and how do we value it?: An interview with Leslie S. Stratton
Videos
Bart Cockx - Belgium labor market
IZA Discussion Papers
Why Are Average Hours Worked Lower in Richer Countries?

28,000 women applied for 30 female train driver jobs in Saudi Arabia
Demography, family, and gender | Labor markets and institutions
Following the lifting of gender segregation rules in Saudi Arabia, thousands of women are now seeking employment, reports Sky News. Segregation laws had limited job opportunities for Saudi women to roles such as teachers and nurses. However, spanish railway operator Renfe, with agreement from the Saudi Arabian government, released an advert in December seeking 30 female drivers for the Haramin high-speed railway between the holy site of Mecca and Medina. They received around 28,000 applications in response. Renfe says an online assessment of the candidates' backgrounds and English language skills has reduced the applicant list by 50%, but it still needs to work through the rest of the applications. Saudi Arabia has committed to improving opportunities for all genders, and the amount of women working in the country has doubled in the last five years to 33%. The train driver role will require 12 months of training.
"Women perform a substantial amount of unpaid work within the household, but it is paid work that translates into increased bargaining power in the household and raises families' standard of living as a whole," says Anne E. Winkler in her IZA World of Labor article. "[W]omen's education and employment benefit society as a whole."
Related content
IZA World of Labor articles
Women's labor force participation
Encouraging women's labor force participation in transition countries
Female labor force participation and development
Policies to support women's paid work
Key topics
Female labor force participation
Opinions
What works for women's work in low- and middle-income countries?
Should policymakers worry about a declining female labor force participation rate?
Videos
Panel discussion on labor-force participation issues: Hie Joo Ahn, John Coglianese & Jason Faberman
Astrid Kunze - Why do women fall behind men
Women at Work Around the World
IZA Discussion Papers
The Role of Culture on Female Labor Supply: Evidence from Turkey
What Drives Female Labor Force Participation? Comparable Micro-Level Evidence from Eight Developing and Emerging Economies

Women outperformed men in Japanese medical school entrance exams, years after a discrimination scandal
Demography, family, and gender | Labor markets and institutions
According to a report in the Guardian, more women qualified for places at medical school in Japan than men for the first time since universities admitted to deliberately failing female applicants. According to new government data, 13.6% of female candidates passed exams at 81 medical schools last spring, compared with 13.51% of men. In 2018 it was revealed that several medical schools had deliberately marked down female candidates. Ten of the country's most prestigious schools admitted that they had systematically discriminated against women to ensure a sufficient number of men were admitted. The schools said they were concerned that women were more likely to quit their medical careers to start families. The proportion of female doctors in Japan is still significantly lower than in other developed economies.
Marie-Anne Valfort tells us "Combating discrimination requires combining the strengths of a range of anti-discrimination policies while also addressing their weaknesses. In particular, policymakers should thoroughly address prejudice (taste-based discrimination), stereotypes (statistical discrimination), cognitive biases, and attention-based discrimination."
Related content
IZA World of Labor articles
Do anti-discrimination policies work?
Identifying and measuring economic discrimination
Anonymous job applications and hiring discrimination
Key topics
Workplace discrimination
Videos
Discrimination and anti-discrimination policies: Harry Holzer in discussion with Daniel S Hamermesh
Gender differences in wages and leadership
Gender discrimination and sexual harassment: A discussion with Joni Hersch
IZA World of Labor Panel Discussion on Women in Leadership
Interview with Antti Kauhanen on gender differences in corporate hierarchies
IZA Discussion Papers
Long-Term Consequences of Teaching Gender Roles: Evidence from Desegregating Industrial Arts and Home Economics in Japan
Gender Norms and Women's Decision to Work: Evidence from Japan