Japan's population crisis; Portugal to swap Cape Verde debt for environmental investment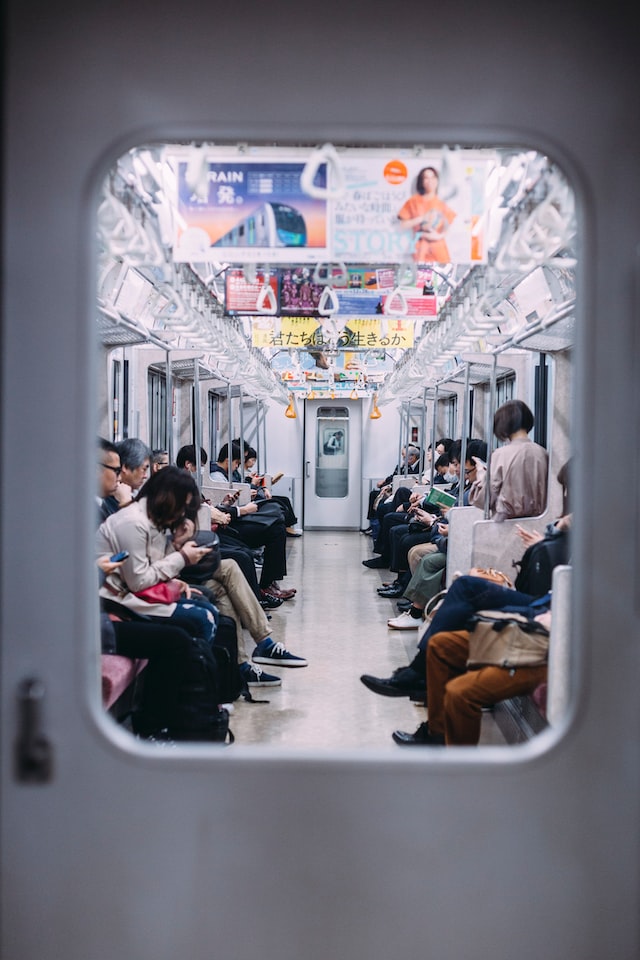 Today's global news summary brings news affecting Japan, Cape Verde, and the USA and discusses issues as diverse as birth rates, environmental investment, and tech job loss.
Japan struggling due to a falling birth rate
Demography, family, and gender
Fumio Kishida, Japan's prime minister, warns that the country is facing no longer being able to function properly as a result of its falling birth rate, reports the BBC. Japan's birth rate in 2022 is estimated to have been under 800,000, a dramatic decline when compared to a figure of over two million in the 1970s. A concurrent rise in life expectancy means there are a growing number of older people, but fewer people to support them. Kishida has announced a new government agency with a focus on child-related programs will be set up in April. "Focusing attention on policies regarding children and child-rearing is an issue that cannot wait and cannot be postponed," he said. Rising living costs, more women in education and work, and greater access to contraception, are just some of the factors leading to women choosing to have fewer children.
"While studies find that women who postpone childbearing have stronger labor market attachment and higher wages, they are also more likely to have fewer children. Countries may want to lessen this tradeoff by investing in family-friendly policies ... [e.g.] the provision of public childcare, incentives to private firms to provide childcare services, and promotion of paternal leave policies to improve the gender balance in childrearing," writes Massimiliano Bratti in his IZA World of Labor article.
Related content
IZA World of Labor articles
Fertility postponement and labor market outcomes
Can government policies reverse undesirable declines in fertility?
Female education and its impact on fertility
Fertility decisions and alternative types of childcare
Videos
The impact of Covid-19 in Japan: Daiji Kawaguchi in conversation with Daniel S Hamermesh
Women at Work Around the World
IZA Discussion Papers
Gender Norms and Women's Decision to Work: Evidence from Japan
Can Childcare Benefits Increase Maternal Employment? Evidence from Childcare Benefits Policy in Japan
Portugal to swap Cape Verde debt for environmental investment
Environment
Portugal's prime minister, Antonio Costa, says that Portugal has signed an agreement that means Cape Verde's debt repayments will be transferred to an environmental and climate fund that will allow the archipelago nation to better face the impacts of climate change, reports Reuters. Cape Verde, a former Portuguese colony, owes approximately €140 million to Portugal and its banks and other entities, but is also already suffering from rising sea levels and biodiversity loss due to ocean acidification. Initially €12 million, which is due to be repaid by 2025, will be diverted to the fund, with the intention that the entire debt will be directed there. It is hoped that the move will allow Cape Verde to invest in energy transition and tackle climate change.
"[B]etter world governance is needed to reduce the human impact on climate change," writes Linguère Mously Mbaye in her IZA World of Labor article.
Related content
IZA World of Labor articles
Economic effects of natural disasters
Climate change and the allocation of time
Climate change, natural disasters, and migration
Key topics
Environmental regulation and the labor market
Opinions
How will climate change affect what we do?
Green energy and jobs
Videos
IZA World of Labor panel discussion on environment and health
IZA Discussion Papers
The Slow Demographic Transition in Regions Vulnerable to Climate Change
Climate Change Salience, Economic Insecurity, and Support for Mitigation Policies
Microsoft is the latest tech firm to make job cuts
Behavioral and personnel economics
Microsoft has announced it is to make 5% of its global workforce, 10,000 employees, redundant, reports DW. Microsoft said in its regulatory filing that the layoffs are a response to "macroeconomic conditions and changing customer priorities." The company is expecting to report its slowest revenue increase in years next week. Microsoft grew significantly, from about 163,000 workers at the end of June 2020, to 221,000, in June 2022, during the Covid-19 pandemic when there was an increased demand for its services. It will, however, continue hiring in "key strategic areas." Amazon and Meta have recently also announced layoffs.
"Employment protection reform should be part of a comprehensive package that promotes better allocation of labor and adaptability in the labor market but also provides safety nets for the unemployed and effective re-employment services," writes Stefani Scarpetta in his IZA World of Labor article.
Related content
IZA World of Labor articles
The consequences of trade union power erosion
Employment protection
Should severance pay be consistent for all workers?
Digital leadership: Motivating online workers
Key topics
Covid-19—Pandemics and the labor market
Trade unions and collective bargaining
Digital transformation, big data, and the future of work
Opinions
How can knowledge and new ideas be turned into jobs?
Videos
Automation and the future of jobs: Stijn Broecke in conversation with Daniel S Hamermesh
IZA Discussion Papers
Employer Market Power in Silicon Valley