Honduran president legalizes morning-after pill; Students unable to cope with financial pressures face dropping out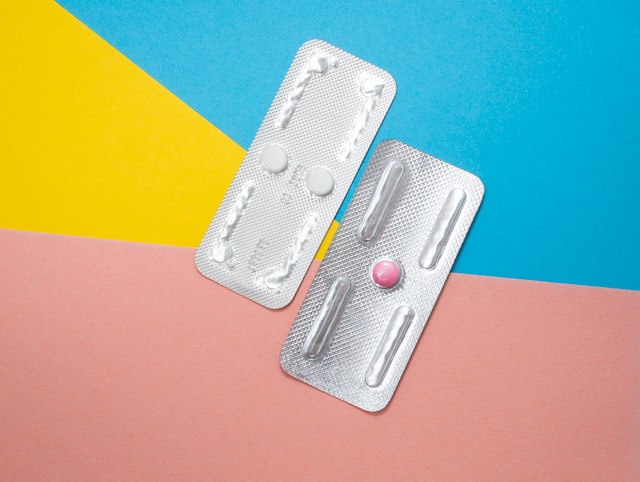 Today's global news summary brings news affecting Honduras, the UK, and China, and discusses issues as diverse as contraception, student poverty, and falling birthrates.
Honduras's first female president legalizes the morning-after pill
Demography, family, and gender
Honduran president Xiomara Castro overturned a 13-year ban on the emergency contraceptive pill by executive order for International Women's Day, reports BBC News. Castro said the pill is "part of women's reproductive rights, and not abortive." In response to the move, reproductive rights activist Sandy Artega said, "We will monitor the process of implementing the morning-after pill and we will fight for the other rights that we lack," she told the BBC. "The door is now open for more sexual and reproductive rights." The UN estimates that between 51,000 and 82,000 unsafe abortions are performed in Honduras every year. Abortion is illegal in the country, for any reason, and is punishable by up to six years' imprisonment.
"Findings suggest that postponing first childbirth could be an effective strategy to avoid some of the negative labor market consequences of motherhood," writes Massimiliano Bratti in his IZA World of Labor article.
Related content
IZA World of Labor articles
Teenage childbearing and labor market implications for women
Fertility postponement and labor market outcomes
Key topics
Female labor force participation
Opinions
My husband and I were equal partners—then we had a baby
Does having a child in your teens change your economic future?
Videos
IZA World of Labor panel discussion on gender and family issues
IZA Discussion Papers
To Pill or Not to Pill? Access to Emergency Contraception and Contraceptive Behaviour
Empowering Women: The Effect of Schooling on Young Women's Knowledge and Use of Contraception
Cost-of-living crisis hits university students in the UK
Education and human capital
A new study from the Russell Group Students' Union reveals that one in five students are considering dropping out of university in the UK because of economic pressures, reports HR Grapevine. More than half of the students surveyed said their academic performance was being affected by the cost-of-living crisis. Students are regularly skipping meals and going without essentials, taking on additional paid work, and missing lectures because they can't afford travel expenses. The Union is calling for "increased student maintenance loans in line with inflation, reintroduction of maintenance grants for the most disadvantaged students, and to review the parental threshold for maximum loan support, which has been frozen since 2008." The findings also indicate that those from marginalized and disadvantaged backgrounds are most at risk.
IZA World of Labor author Sylke V. Schnepf tells us that "it is better to enroll in university and drop out than not to enroll at all."
Related content
IZA World of Labor articles
University dropouts and labor market success
Labor market consequences of the college boom around the world
What is the nature and extent of student–university mismatch?
The labor market consequences of impatience
Key topics
Higher education and human capital
Opinions
University educated workers and their ability to deal with Covid-19 and future shocks
IZA Discussion Papers
The Effect of Grants on University Drop-Out Rates: Evidence on the Italian Case
Delayed Graduation and University Dropout: A Review of Theoretical Approaches
More proposals for boosting China's falling birthrate
Demography, family, and gender
The All China Women's Federation, a Chinese state-backed organization, is calling for a national publicity campaign to "advocate a positive concept of marriage and childbearing," through film and TV, reports the Guardian. Other delegates to China's parliament are calling for "tax breaks for companies that employ more mothers, opening up maternity insurance to college students, free college education for families who have a third child born after 2024 and allowing unmarried women to access fertility services," in order to raise the country's ailing birthrate. In 2022 China's population shrank by 850,000, the first decline since 1961 when China was struck by famine. However, young people have expressed concerns about housing, medical, and educational costs in the county being too high to be able to afford having children. Workplace norms that question women about their family plans, regardless of being illegal, and a lack of gender equality in the home are also reasons why some women are choosing not to have children.
Policies aimed at reducing the motherhood wage penalty may prove more effective at increasing fertility, says Olena Y. Nizalova: "for example, publicly provided childcare and moderate length parental leave combined with a campaign to promote cultural support for maternal employment."
Related content
IZA World of Labor articles
Motherhood wage penalty may affect pronatalist policies
Can government policies reverse undesirable declines in fertility?
How does the one child policy impact social and economic outcomes?
The Chinese labor market, 2000–2016
Key topics
Female labor force participation
IZA Discussion Papers
Women's Education and Fertility in China