Hollywood writers may strike; China's youth unemployment hits historic high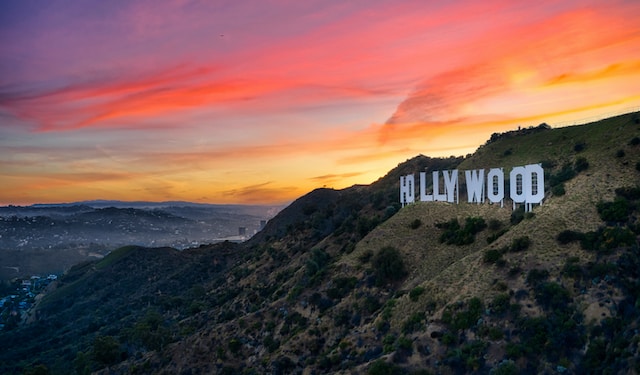 Today's global news summary brings news affecting the US, China, and India, and discusses issues as diverse as writers' strikes, youth unemployment, and same-sex marriage.
Members of the Writers Guild of America have voted in favour of strike action
Labor markets and institutions
The Writers Guild of America (WGA) has voted to authorize a strike, with 98% of eligible members voting in favor of the action, reports the Los Angeles Times. The vote comes after weeks of negotiations between the WGA and the Alliance of Motion Picture and Television Producers (AMPTP) failed to come to an agreement on key issues such as compensation for streaming content and job security for TV and film writers. The strike authorization allows the WGA to call for a work stoppage if deemed necessary. However, negotiations between the WGA and AMPTP are still ongoing, and it remains to be seen if a strike will happen. A strike by the WGA could significantly impact the entertainment industry, potentially delaying or halting the production of TV shows and movies.
"Dispute resolution procedures can be useful for workplace wage negotiations, contract disputes, or other grievances. The most helpful type uses a nonbinding stage (such as mediation) before any binding procedure (such as arbitration) to reduce unrealistic expectations and encourage voluntary settlement," says David L. Dickinson, IZA World of Labor author.
Related content
IZA World of Labor articles
The consequences of trade union power erosion
Alternative dispute resolution
Union wage effects
Key topics
Trade unions and collective bargaining
Opinions
The recent push toward unionization in the US
The union wage premium: Is it real?
IZA Discussion Papers
Strikes, Employee Workplace Representation, Unionism, and Trust: Evidence from Cross-Country Data
Workers Made Idle by Company Strikes and the 'British Disease'
China's youth unemployment rate hit a historic high
Labor markets and institutions
China's youth unemployment rate hit a historic high in March 2023, rising to 19.6%, up from 18.1% in February, reports Fortune. The increase in unemployment among young people is a significant challenge for the country, which has been grappling with an economic slowdown amid the ongoing Covid-19 pandemic. Despite the rise in youth unemployment, China's GDP growth in the first quarter of 2023 was stronger than expected, with the economy expanding by 4.5%. However, there are also concerns about the impact of the pandemic on China's retail sector, which saw a decline in sales in March. The Chinese government has been implementing a range of measures to try to boost the economy and create jobs, including tax cuts and investment in infrastructure projects. However, the challenges posed by the pandemic and other economic issues continue to pose significant challenges for China's economy.
"Considering that young people are usually penalized more than their adult counterparts during economic crises due to the so-called "last-in-first-out" principle, it is worthwhile to evaluate if the youth will also end up paying the highest price during this pandemic-induced recession," wrote Francesco Pastore in his IZA World of Labor article.
Related content
IZA World of Labor articles
Covid-19 and the youth-to-adult unemployment gap
Effects of entering adulthood during a recession
Why is youth unemployment so high and different across countries?
Key topics
Youth unemployment
Opinions
Graduating during the Covid-19 recession
The coronavirus crisis and the next generation
Videos
Effects of entering adulthood during a recession
IZA Discussion Papers
China's Labor Market Demand in the Shadow of COVID-19: Evidence from an Online Job Board
The Indian Supreme Court hears arguments seeking to legalize same-sex marriage
Demography, family, and gender
The Indian Supreme Court is currently hearing arguments on a number of petitions seeking to legalize same-sex marriage, reports BBC News. Both sides, including LGBTQ+ activists and religious leaders, have been presenting their views. If the decision is favorable, India will become the 35th country to legalize same-sex marriage, but there is strong opposition from the government and religious leaders. The debate is of great importance to India, home to potentially tens of millions of LGBTQ+ people. A favorable decision will require changes to other laws, such as those governing adoption, divorce, and inheritance. A decision is expected by Thursday.
IZA World of Labor author Nick Drydakis reminds us that "Currently, being gay or lesbian is illegal in almost 80 countries, meaning that [over] 2.7 billion people live in countries where having a minority sexual orientation is a crime."
Related content
IZA World of Labor articles
Sexual orientation and labor market outcomes
Do anti-discrimination policies work?
Identifying and measuring economic discrimination
Key topics
Workplace discrimination
Opinions
Sexuality and the workplace: Coming out and losing out?
Videos
Discrimination and anti-discrimination policies: Harry Holzer in discussion with Daniel S Hamermesh
IZA Discussion Papers
Marriage in Old Age: What Can We Learn about Policy Impacts on Same-Sex Couples?
Symbolism Matters: The Effect of Same-Sex Marriage Legalization on Partnership Stability