Long Covid hurting US economy; Union support rising in UK despite strikes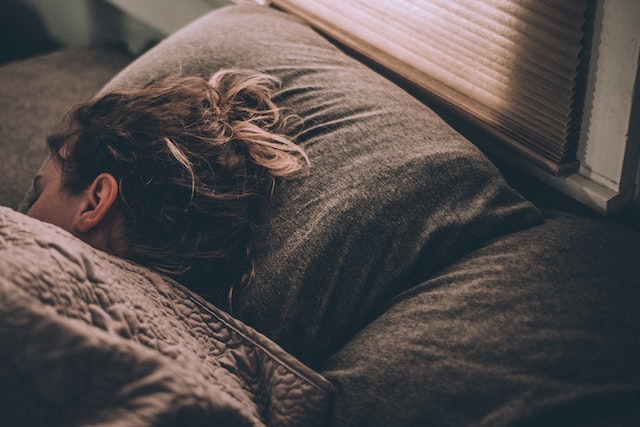 Today's global news summary brings news affecting the USA, the UK, and France and discusses issues as diverse as long Covid, strikes, and pensions.
Long Covid contributing to labor shortage and damaging US economy
Demography, family, and gender
About 18% of people with long Covid have been found not to have returned to work for over a year by the New York State Insurance Fund (NYSIF), reports CNBC. As well as keeping people out of work, long Covid has also been found to reduce on-the-job productivity. Up to 30% of Americans develop long Covid after a Covid-19 infection, according to the US Department of Health and Human Services, affecting as many as 23 million Americans. The NYSIF data cover workers' compensation claims, so only count those people who were exposed to Covid-19 at work. They also define long Covid as having been out of work or receiving medical treatment for at least 60 days as a result of an infection. Alternative definitions may therefore mean these numbers are conservative. Gopi Shah Goda, a senior fellow at the Stanford Institute for Economic Policy Research, says that Long Covid has pulled people out of the labor force at roughly the same rate as annual retirements by baby boomers—people born between 1946 and 1964.
Find IZA World of Labor content on how the Covid-19 pandemic has impacted labor markets around the world.
Related content
IZA World of Labor articles
Health effects of job insecurity
The relationship between recessions and health
The labor market in the US, 2000–2020
Key topics
Covid-19—Pandemics and the labor market
Health, well-being, and happiness in the labor market
Opinions
All in this together?: Inequality during Covid-19
Videos
Panel discussion on the impact of Covid-19 and today's labor market in Europe and the U.S.
IZA Discussion Papers
Too Healthy to Fall Sick? Longevity Expectations and Protective Health Behaviours during the First Wave of COVID-19
Unions as Insurance: Employer–Worker Risk Sharing and Workers' Outcomes during COVID-19
Rising support for unions in UK despite continuing strike action
Labor markets and institutions
Polling by Sky News indicates that public support for trade unions is rising, even though strike action continues to bring public services to a standstill. The UK lost more than a million working days to strikes in 2022. Sky News' polling indicates that the public increasingly believe trade unions play a positive role in society, rising to 37% from 35% in November. The UK's Conservative government is refusing to deliver inflation-matching pay rises and has just voted in favor of new powers that could see workers in the rail industry and emergency services lose their jobs if they refuse to work during periods of industrial action. The related bill passed by 315 votes to 246 (the Conservative Party have an 80-seat majority) but will now need to be scrutinized by the House of Lords before it becomes law. Unions have criticized the bill as an attack on the right to strike, and have threatened legal action if it passes.
"[U]nion voice can undoubtedly help in addressing the challenges posed by a changing world of work, among other things," writes John T. Addison in his IZA World of Labor article.
Related content
IZA World of Labor articles
The consequences of trade union power erosion
Employment and wage effects of extending collective bargaining agreements
Employment protection
Key topics
Trade unions and collective bargaining
Opinions
The recent push toward unionization in the US
The union wage premium: Is it real?
IZA Discussion Papers
Strikes, Employee Workplace Representation, Unionism, and Trust: Evidence from Cross-Country Data
Workers Made Idle by Company Strikes and the 'British Disease'
Plans to raise the retirement age in France lead to nationwide strike action
Labor markets and institutions
Workers are continuing to strike across France as a protest against a planned increase in the retirement age—from 62 to 64, reports BBC News. Eight large unions are striking, disrupting schools, public transport, and oil refineries. Opinon polls suggest two-thirds of voters oppose the planned pension reforms. Street protests are expected in at least 200 towns and cities and a reported 11,000 police have been deployed to cover the demonstrations. France's retirement age is lower than most other countries in Western Europe. Italy and Germany have moved toward raising the official retirement age to 67, while Spain's retirement age is 65, and in the UK it is 66. Those supporting the reform say an increase in the retirement age is necessary to secure the universal pension system for following generations of workers.
"Pension systems need to be redesigned to accommodate demographic changes," writes Marek Góra in his IZA World of Labor article.
Related content
IZA World of Labor articles
Redesigning pension systems
The incentive effects of minimum pensions
Pension reform and couples' joint retirement decisions
The transformations of the French labor market, 2000–2021
Key topics
The aging workforce and pensions reform
Opinions
Solving pension crises
Can financial education help workers save for retirement?
Wage subsidies may not help to increase employment among older workers
IZA Discussion Papers
Pension Reforms, Longer Working Horizons and Absence from Work