England's RFU announces new maternity policy; Company in US fined for illegally employing children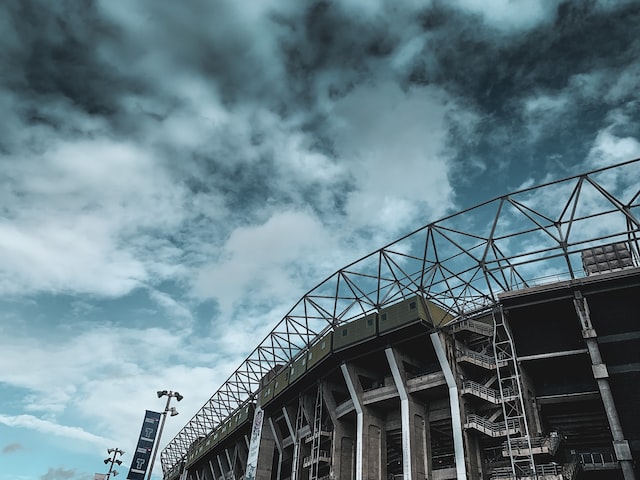 Today's global news summary brings news affecting England, the US, and the UK, and discusses issues as diverse as maternity leave, child labor, and the four-day week.
England's RFU announces new maternity policy
Demography, family, and gender
England players contracted to the Rugby Football Union are to benefit from a new maternity policy, reports the Guardian. The maternity, pregnant parent, and adoption leave policy includes 26 weeks of leave on full pay and also the chance for players to take on other roles within the game until they commence their maternity leave. There will also be provision for infants to travel with players to games and training camps. The programme has been set up by the RFU and the Rugby Players' Association, alongside the players. Lock Abbie Ward, who is expecting her first child, said "I'm confident the policy will help normalise motherhood in sport and give players the best possible chance of returning to play should they wish to do so in a secure and safe way."
Astrid Kunze has written for IZA World of Labor about parental leave policies, she says "[they] are generally regarded as important tools for increasing maternal employment and improving work–family balance."
Related content
IZA World of Labor articles
Maternity leave versus early childcare—What are the long-term consequences for children?
Parental leave and maternal labor supply
Sports at the vanguard of labor market policy
Key topics
Female labor force participation
Opinions
Parental leave policies as good HR practices
My husband and I were equal partners—then we had a baby
Can sports offer an insight into the future of the labor market?
IZA Discussion Papers
Mothers at Work: How Mandating Paid Maternity Leave Affects Employment, Earnings and Fertility
Company in US fined $1.5 million for illegally employing children
Labor markets and institutions
A food sanitation contractor in the US has been found to have illegally employed over 100 children between the ages of 13 and 17 in hazardous jobs, reports Quartz. The US Department of Labor fined Packers Sanitation Services Inc. $1.5 million for unlawfully employing child labor to use caustic chemicals to clean razor-sharp saws as well as handle other high-risk equipment, often during unsociable hours. The company claimed to have a "zero-tolerance policy" against employing minors. The company must, within 90 days, hire a third-party consultant or compliance specialist to provide quarterly training to all management personnel for a period of three years, and annually thereafter. It must also be prepared for future unannounced inspections.
"If enforced, minimum age regulations can be a useful tool to change how children work, but there is little evidence of widespread enforcement," says IZA World of Labor author Eric V. Edmonds.
Related content
IZA World of Labor articles
Does minimum age of employment regulation reduce child labor?
Can cash transfers reduce child labor?
How does migration affect child labor in sending countries?
Opinions
How much do children cost?
IZA Discussion Papers
The Short- And Longer-Term Effects of a Child Labor Ban
Family Social Norms and Child Labor
Several UK firms to stick to a four-day week after trial ends
Labor markets and institutions
A four-day week trial took place between June and December 2022 in organizations across the UK covering a broad range of industries, including a brewery, a fish and chip shop, and software development and recruitment firms. The trial has been found to have had "extensive benefits," particularly when considering employee well-being, reports the BBC. Workers taking part in the scheme worked four days on their normal salary. The report's authors argue that although the trial was conducted amongst organizations that volunteered to join, and were therefore more likely to make it work, the results make a strong case for a shorter working week. Most of the companies taking part said they were happy with productivity and performance outcomes but only 23 actually provided financial data. In those firms revenue had broadly stayed the same throughout the trial. Of the 61 companies that took part, 56 said they would continue with the four-day week, at least for now, 18 of whom said the policy was a permanent change.
"[H]ow individuals divide up their leisure and work time and what the appropriate work–life balance is in an increasingly technological future are important concerns," says Peter Dolton in his IZA World of Labor article.
Related content
IZA World of Labor articles
Working hours: Past, present, and future
Employment effects of longer working hours
The importance and challenges of measuring work hours
Key topics
Personnel economics
Opinions
How much do we work?
Videos
Daniel Hamermesh - Labor costs
IZA Discussion Papers
Days of Work over a Half Century: The Rise of the Four-Day Week