Increasing number of doctors emigrating from Turkey; Desperate Zimbabweans risk dangerous border crossings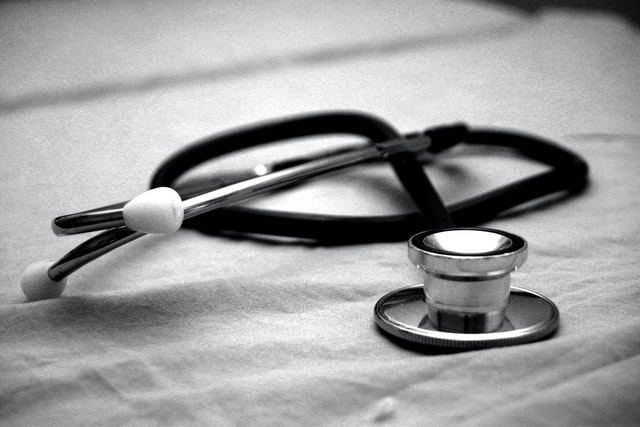 Today's global news summary brings news affecting Turkey, Zimbabwe, and the UK, and discusses issues as diverse as brain drain, illegal immigration, and ethnicity pay gaps.
Increasing number of doctors emigrating from Turkey
Migration and ethnicity
Increasing violence by both patients and employers, worsening economic conditions, and potential corruption at the top levels of hospital management have all been cited as reasons why increasing numbers of Turkish doctors are wanting to emigrate, reports Turkish Minute. In the first 11 months of 2021 more than 1,200 doctors left Turkey compared to ten years prior, when only 59 left. "Doctors are fed up with being confronted with violence on a daily basis," said the chairperson of the Turkish Medical Association. "Government policies are also making it nearly impossible for doctors to effectively take care of their patients."
"Among highly-skilled and highly-educated workers … emigration rises with corruption. The emigration of highly-educated workers, in particular, reduces a country's growth prospects and can lead to a vicious cycle. Thus, reducing the level of corruption should be a major goal of governments," writes Friedrich Schneider, for IZA World of Labor.
Related content
IZA World of Labor articles
Does corruption promote emigration?
Migration and families left behind
Measuring flows of international migration
The brain drain from developing countries
Key topics
How does migration policy affect the labor market?
Opinions
Does corruption promote emigration?
Smart policy toward high-skill emigration: An interview with Michael Clemens
The immigration jump: Are more immigrants good for the economy?
Videos
Peter J. Kuhn analyzes brain drains and gains
IZA Discussion Papers
Eight Questions about Brain Drain
The Economic Consequences of "Brain Drain" of the Best and Brightest: Microeconomic Evidence from Five Countries
Desperate Zimbabweans risk dangerous border crossings to reach South Africa
Migration and ethnicity
Zimbabweans fleeing economic turmoil at home are seeking opportunities in the more stable economy of South Africa, reports the Guardian. Rising inflation, unemployment, and poverty are driving Zimbabweans to make potentially perilous journeys across the Limpopo river to South Africa. Those who can afford to pay bribes, cross using the bridge; others attempt to cross the fast-flowing, crocodile-infested waters of the river. The Limpopo runs for about 160 miles (260km) along the border, and the police have just eight bases, 20 miles apart, making it difficult to control. According to South Africa's Department of Home Affairs, about 100 Zimbabweans are deported daily. Aaron Motsoaledi, South Africa's home affairs minister, says 13,387 people were arrested at roadblocks between 10 December and 31 December in 2021 for border jumping and smuggling-related offences. Zimbabwe's economic crisis shows no sign of easing and as a result the number of people prepared to risk the crossing for a better life continues to rise.
IZA World of Labor author Pia Orrenius says "[border e]nforcement can be more effective and increase the net economic benefits of immigration to the destination country if implemented together with comprehensive reform and legal migration pathways that address the underlying push and pull forces that drive unauthorized migration."
Related content
IZA World of Labor articles
Enforcement and illegal migration
The impact of legalizing unauthorized immigrants
What are the consequences of regularizing undocumented immigrants?
Key topics
How does migration policy affect the labor market?
Opinions
Should governments intervene in the assimilation of immigrants?
Self-inflicted wounds of closed borders
What if there were no national borders?
Videos
Five common fears about immigration
IZA Discussion Papers
The Rhetoric of Closed Borders: Quotas, Lax Enforcement and Illegal Migration
UK MPs urge government to mandate ethnicity pay gap reporting
Labor markets and institutions
Ethnicity pay gap reporting should be mandatory, and is the first step to addressing pay disparities between employees from different ethnic backgrounds, says a cross-party group of MPs in the UK. politics.co.uk reports that the House of Commons women and equalities committee is calling on the UK government to introduce legislation which would require large companies to publish their ethnicity pay gap data. Gender pay gap reporting has been mandatory for companies with over 250 employees since 2017, but no such condition exists for workers of different ethnicities. Research estimates that addressing race inequality in the UK labor market could boost the economy by £24 billion a year. The MPs believe that companies already reporting on gender will be well-placed to also report on ethnicity.
Simonetta Longhi tells us "There is clear empirical evidence that in many developed countries the salaries of racial and ethnic minorities are, on average, less than the (white) native majority. Although these racial wage differentials have been decreasing over time, they still persist in most countries."
Related content
IZA World of Labor articles
Racial wage differentials in developed countries
Do anti-discrimination policies work?
Identifying and measuring economic discrimination
Anonymous job applications and hiring discrimination
Key topics
Diversity in the workplace
Workplace discrimination
Opinions
Racial and ethnic disparities in the face of the coronavirus
Videos
Discrimination and anti-discrimination policies: Harry Holzer in discussion with Daniel S Hamermesh
Racial wage differentials in developed countries: Simonetta Longhi in discussion with Dan Hamermesh
IZA Discussion Papers
COVID-19, Race, and Gender
Decomposing US Income Inequality à La Shapley: Race Matters, but Gender Too