UK starts world's biggest four-day week pilot; President Biden attempts to boost US solar production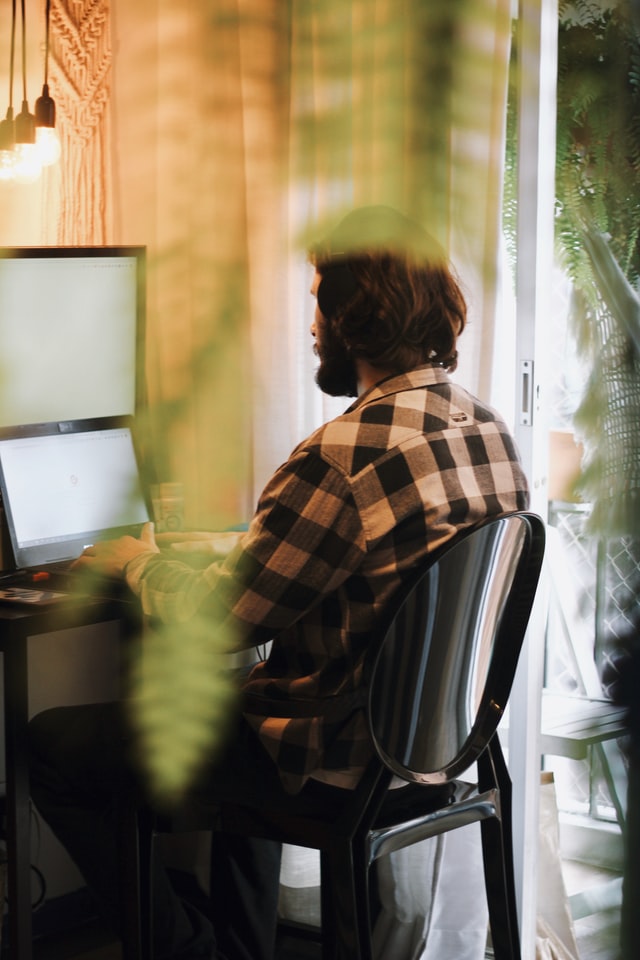 Today's global news summary brings news affecting the UK and the US, and discusses issues as diverse as work hours, climate change, and employee ownership.
UK starts world's biggest four-day week pilot
Labor markets and institutions
In the largest trial of its kind, reports CNN, thousands of UK workers started a four-day work week on Monday. For six months, over three thousand workers at 70 firms, ranging from financial services to a fish and chip restaurant and an independent brewery, will receive 100% of their pay for working only 80% of their usual hours. Employees promise in exchange to maintain productivity levels. The trial has been organized by 4 Day Week Global, Autonomy, and the 4 Day Week Campaign in collaboration with Cambridge and Oxford universities and Boston College. Previous trials in Iceland found productivity among participants did not fall with reduced hours, while employee well-being increased dramatically. Remote working during the Covid-19 pandemic has resulted in people calling for greater flexibility in their working lives. The researchers will measure the impact the new working pattern will have on productivity, gender equality, the environment, and worker well-being.
IZA World of Labor author Peter Dolton says, "Key challenges such as increasing life expectancy, aging populations, and inadequate savings and pensions mean that governments need to take a careful look at working patterns ..." He believes that "Modern economies need flexible labor markets with variable working times across occupations and sectors" if they are to face an increasingly technologically-oriented future.
Related content
IZA World of Labor articles
Working hours: Past, present, and future
Working-time autonomy as a management practice
The importance and challenges of measuring work hours
Key topics
Personnel economics
Covid-19—Pandemics and the labor market
Opinions
The sudden growth of employee autonomy during the coronavirus lockdown
How much do we work?
IZA Discussion Papers
Days of Work over a Half Century: The Rise of the Four-Day Week
President Biden attempts to boost US solar production
Environment
US President Joe Biden has ordered emergency measures in order to boost crucial supplies to US solar manufacturers and declared a two-year tariff exemption on solar panels from Southeast Asia as he attempts to jumpstart progress toward fighting climate change, writes the Associated Press. White House press secretary Karine Jean-Pierre says "[Biden] is putting the full force of the federal government behind supporting American clean energy producers." The actions aim to increase domestic production of solar panel parts, installation materials, high-efficiency heat pumps, and other components including cells used for clean-energy generated fuels. Abigail Ross Hopper, president and CEO of the Solar Energy Industries Association, says "[Monday's] actions protect existing solar jobs, will lead to increased employment in the solar industry and foster a robust solar manufacturing base here at home."
"Empirical studies show positive but small impacts on employment resulting from environmental product innovations and the introduction of cleaner technologies within firms," says Jens Horbach in his IZA World of Labor article.
Related content
IZA World of Labor articles
Impacts of regulation on eco-innovation and job creation
Environmental regulations and labor markets
Climate change, natural disasters, and migration
Key topics
Environmental regulation and the labor market
Opinions
Green energy and jobs
How will climate change affect what we do?
Environmental regulations and business decisions
Videos
Panel discussion on air pollution and human development
IZA Discussion Papers
Why Do Relatively Few Economists Work on Climate Change? A Survey
Fighting Climate Change: The Role of Norms, Preferences, and Moral Values
US Fintech company loans employees thousands to buy stock, lays them off
Behavioral and personnel economics
As reported in Wired, Bolt Financial Inc. announced in February "the most employee-friendly stock option program possible," enabling employees to exercise their options early and potentially buy more equity in the startup by taking out interest-free loans from the company. Over half of the company's employees took part in the program. By April Bolt had raised $355 million in venture capital, and investors had valued the startup at $11 billion. The company reportedly spent $1.5 billion to acquire a crypto startup, making the company look like a good bet while signs of a worsening market appeared elsewhere. So in late May, when almost 250 employees were laid off, there was obvious confusion. Those who did not vest had their loans cancelled. However, a spokesperson for Bolt said that a "single-digit" number of employees who were laid off will have to pay back loans on vested stock options and they will have 30 days to do so. Industry veterans have warned that taking out loans to buy company stock can be a mistake, for just this reason.
IZA World of Labor author Douglas Kruse tells us that "100 studies across many countries indicate that employee ownership is generally linked to better productivity, pay, job stability, and firm survival—though the effects are dispersed and causation is difficult to firmly establish."
Related content
IZA World of Labor articles
Profit sharing: Consequences for workers
Performance-related pay and productivity
Does employee ownership improve performance?
Key topics
Personnel economics
Entrepreneurship, jobs, and economic growth
Opinions
Why the sudden interest in employee ownership?
IZA Discussion Papers
Towards Economic Democracy and Social Justice: Profit Sharing, Co-Determination, and Employee Ownership
Does Employee Stock Ownership Work? Evidence from Publicly-Traded Firms in Japan