SEC moved toward enacting climate disclosure rule; UK and Australian parents facing lack of childcare options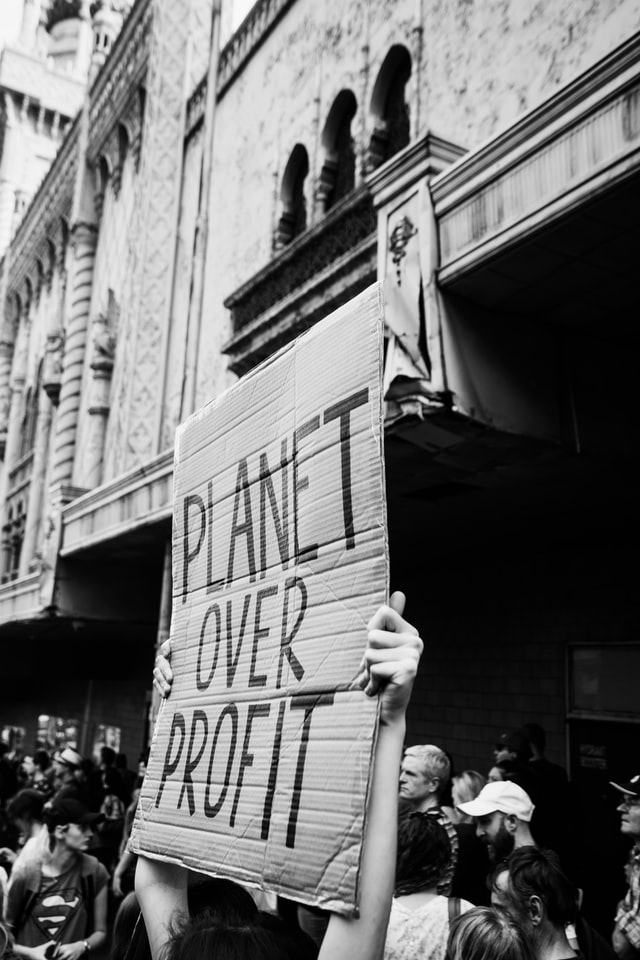 Today's global news summary brings news affecting the US, the UK/Australia, and China, and discusses issues as diverse as firms' climate responsibilities, lack of childcare, and falling marriage rates.
US Securities and Exchange Commission moved toward enacting a climate disclosure rule
Environment
The New York Times reports that the commission gave initial approval on Monday to a rule that would require public companies to report the climate-related impact of their businesses to their shareholders and the federal government. The aim being to give investors a clearer picture of the risks that climate change might pose to companies, because of disasters like droughts and wildfires, changes in government environmental policies, or consumers' declining interest in products that contribute to global warming. It could also mean companies are held accountable for their role in progressing climate change. The SEC estimates that a third of the 7,000 corporate annual reports it reviewed in 2019 and 2020 already included some climate impact disclosures.
IZA World of Labor author Wayne B. Gray tells us "The benefits to society from environmental regulation … appear to be much larger than the costs of compliance."
Related content
IZA World of Labor articles
Environmental regulations and business decisions
Climate change and the allocation of time
Climate change, natural disasters, and migration
Does hot weather affect human fertility?
Key topics
Environmental regulation and the labor market
Opinions
How will climate change affect what we do?
Environmental regulations and business decisions
IZA Discussion Papers
Fighting Climate Change: The Role of Norms, Preferences, and Moral Values
Time is of the Essence: Climate Adaptation Induced by Existing Institutions
UK and Australian parents are facing a lack of childcare options
Demography, family, and gender | Labor markets and institutions
The Guardian reports that in both the UK and Australia parents are finding themselves unable to work or struggling to make ends meet as a result of either rising childcare fees or declining childcare options caused by the coronavirus pandemic. In the UK, childcare costs have increased by 3.5% for four-year-olds and 2.5% for children under two years old. Less than 60% of councils have enough childcare places for children under two, while only 59% have enough childcare available for parents working full-time, "limiting many parents' ability to work." Approximately 9 million Australians, on the other hand, live in a childcare "desert," where available places outnumber children under five by 3:1 or more. This lack of access to childcare is costing Australian women earning the median wage about AUS$118,000 in future pension payments over their lifetime.
"The success of universal preschool education depends crucially on the policy parameters and specific country context," says Sarah Cattan in her IZA World of Labor article.
Related content
IZA World of Labor articles
Do childcare policies increase maternal employment?
Fertility decisions and alternative types of childcare
Childcare choices and child development
Can universal preschool increase the labor supply of mothers?
Key topics
Female labor force participation
Opinions
Is putting children in childcare good for them?
Childcare during Covid-19
Can universal preschool increase the labor supply of mothers?
IZA Discussion Papers
Who Is Doing the Chores and Childcare in Dual-Earner Couples during the COVID-19 Era of Working from Home?
Female Employment and Childcare
Women's Work, Housework and Childcare, before and during COVID-19
Marriages in China have reached a 36-year low
Demography, family, and gender | Labor markets and institutions
Quartz reports that the marriage rate in China in 2021 was at its lowest level since 1986, when these data were first made public. According to China's Mistry of Civil affairs, the country's marriages peaked in 2013, when 13.5 million couples got married. Only 7.6 million couples wed in 2021, a fall from 8.1 million in 2020. There are a number of reasons behind the declining rates, including falling numbers of young people generally and the numbers of men of marriageable age outnumbering women of marriageable age, as a result of the country's former one child policy. The decline in marriages is also fuelling the decline in China's birth rate, as women still face discrimination if they have a child outside marriage.
Ayako Kondo, in her IZA World of Labor article says "… understanding the relationship between labor market conditions and family formation can provide important insights into the type of policies that would be most effective in promoting fertility."
Related content
IZA World of Labor articles
The effects of recessions on family formation
Should common law marriage be abolished?
Should divorce be easier or harder?
Can government policies reverse undesirable declines in fertility?
How does the one child policy impact social and economic outcomes?
Opinions
Should divorce be cheap and easy?
The challenging plight of widows
Videos
Libertad Gonzalez - Why should policymakers be concerned about divorce laws?
IZA Discussion Papers
One-Child Policy and Marriage Market in China