Nigeria introduces a digital currency; Torres Strait Islanders take Australia to court over climate change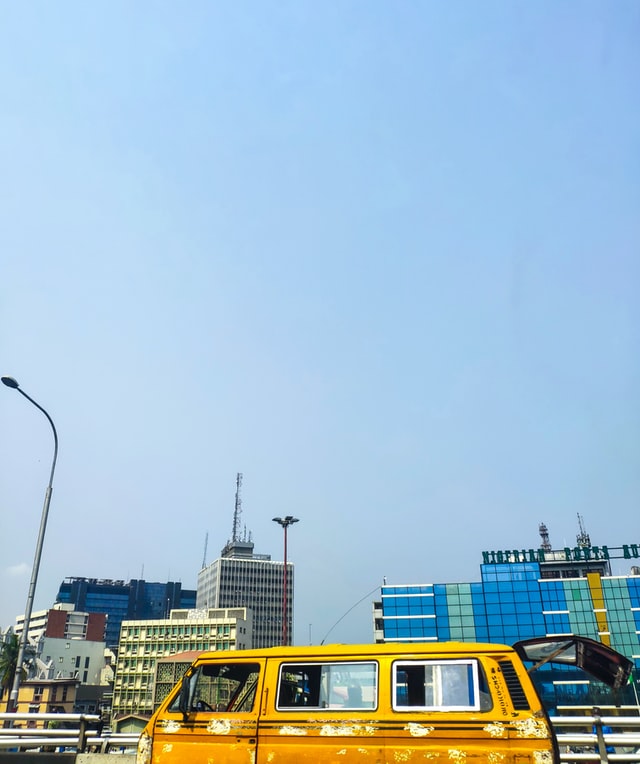 Today's global news summary brings news from Nigeria, Australia, and the UK and discusses issues as diverse as digital currencies, climate change, and all-female boards.
Nigeria is the first African nation to roll out a digital currency
Labor markets and institutions | Development
As reported by Aljazeera, the Central Bank of Nigeria has launched a digital currency called the eNaira, hoping to cut transaction costs and boost participation in Nigeria's formal financial system. President Muhammadu Buhari said: "The adoption of the central bank digital currency [CBDC] and its underlying technology, called blockchain, can increase Nigeria's gross domestic product by $29 billion over the next 10 years." The eNaira will have the same value as the physical naira and will always have a one to one exchange rate. President Buhari says that, alongside other digital innovations, CBDCs "can foster economic growth through better economic activities, increase remittances, improve financial inclusion and make monetary policy more effective." He further says digital money can help to counteract the informal economy and as a result increase the country's tax base.
Dominik H. Enste says policymakers should view illicit work as a signal of the need to decrease the attractiveness of the shadow economy through better regulation, a fair and transparent tax system, and good governance. Find more content on the informal economy.
Related content
IZA World of Labor articles
How digital payments can benefit entrepreneurs
The good and the bad in remittance flows
The shadow economy in industrial countries
Key topics
Digital transformation, big data, and the future of work
The informal economy
IZA Discussion Papers
Design Choices for Central Bank Digital Currency

Torres Strait Islanders are taking the Australian government to court over climate change
Environment | Migration and ethnicity
Community leaders in the Torres Strait Islands are alleging the Australian government has failed to protect First Nations traditional owners from catastrophic climate change, as reported by the Sydney Morning Herald. The traditional owners from the low-lying islands of Boigu and Saibai say the government's failure to reduce carbon emissions will force their communities to become Australia's first climate change refugees, losing their homes, their culture, their stories, and their identity. Sea-level rise as a result of climate change is resulting in precious cultural site being washed away and the islands' soil to be spoiled by salt, which is unsuitable for growing crops. If global temperatures rise more than 1.5 degrees many of the islands will become uninhabitable. Community leaders Paul Kabai and Pabai Pabai are seeking an order from the Federal Court that requires the federal government to cut greenhouse gas emissions and prevent the inundation of islands in the Torres Strait.
"Addressing the issue of climate change requires better governance on a global scale," says Linguère Mously Mbaye. Read her IZA World of Labor article on climate change, natural disasters and migration.
Related content
IZA World of Labor articles
Climate change, natural disasters, and migration
Climate change and the allocation of time
Does hot weather affect human fertility?
Key topics
Environmental regulation and the labor market
Opinions
How will climate change affect what we do?
Videos
Indigenous peoples, inequality and immigration: Randy Akee in conversation with Daniel S Hamermesh
IZA Discussion Papers
Reciprocal Climate Negotiators
Climate Variability and International Migration: The Importance of the Agricultural Linkage
The London Stock Exchange is about to list its first company with an all-female board
Behavioral and personnel economics | Demography, family, and gender
Atrato Onsite Energy, an investment trust focused on renewable energy, is reported by the Guardian as potentially the first company with an all-female board to list on the London Stock Exchange. The Atrato chair, Juliet Davenport, the head of its audit committee, Marlene Wood, and the non-executive director, Faye Goss, will oversee the company's operations. It will primarily invest in solar photovoltaic panels installed on the roofs of warehouses, factories and other industrial buildings. It aims to raise £150m by listing in London in November. The government-backed Hampton-Alexander review revealed in February that it had achieved its target of 33% of board positions at FTSE 100 and FTSE 250 firms being held by women by the end of 2020.
Nina Smith says politicians might have to change the focus from quotas at the top of the organization to the much broader task of getting a more equal gender division of careers within the family if they are to tackle this issue of women not being represented on boards.
Related content
IZA World of Labor articles
Gender quotas on boards of directors
Gender diversity in teams
Gender differences in corporate hierarchies
Key topics
Female labor force participation
What is the gender divide?
Opinions
Gender quotas for the board room?
Videos
IZA World of Labor Panel Discussion on Women in Leadership
IZA Discussion Papers
Why So Few Women on Boards of Directors?
Do Women in Top Management Affect Firm Performance?