Virgin Atlantic's gender-neutral uniform policy will not apply to Qatar flight; Australia free trade deal described as failure by former UK environment secretary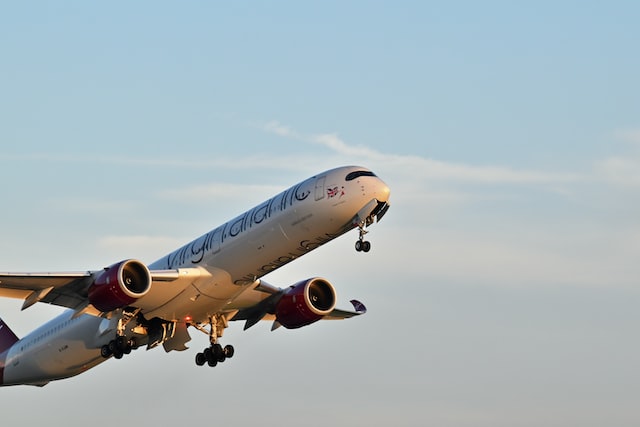 Today's global news summary brings news affecting Qatar, the UK, and the globe and discusses issues as diverse as LGBT rights, trade, and inequality.
Virgin Atlantic's gender-neutral uniform policy will not apply to Qatar flight
Demography, family, and gender
In September 2022 Virgin announced a new gender-neutral uniform policy under which crew, pilots, and ground staff would be able to choose whether to wear trousers or a skirt in a new "fluid approach" to uniform, reports BBC News. However, the policy does not apply to crew on board the England football team's flight to Qatar to compete in this year's world cup. In response to the move, Virgin Atlantic said it was being rolled out in countries "more accepting of non-binary identities," like the UK, US, and Israel. It is illegal to be homosexual in Qatar, and same-sex relationships can be punishable by death. However, Virgin did choose to fly the team on an A350 named "Rain Bow" and captain Harry Kane has said he will wear his One Love rainbow captain armband during World Cup matches.
"[In 2019], being gay or lesbian [was still] illegal in almost 80 countries, meaning that 2.7 billion people live in countries where having a minority sexual orientation is a crime," Nick Drydakis reminds us in his IZA World of labor article. "[S]ame-sex unions must be decriminalized everywhere," he says.
Related content
IZA World of Labor articles
Sexual orientation and labor market outcomes
Trans people, well-being, and labor market outcomes
Do anti-discrimination policies work?
Key topics
Workplace discrimination
Opinions
Sexuality and the workplace: Coming out and losing out?
Videos
Discrimination and anti-discrimination policies: Harry Holzer in discussion with Daniel S Hamermesh
IZA Discussion Papers
Criminalization of Homosexuality and Sex Ratios
Homosexuality's Signalling Function in Job Candidate Screening: Why Gay Is (Mostly) OK
Australia free trade deal described as failure by former environment secretary
Labor markets and institutions
A former environment secretary in the UK, George Eustace, has told a commons debate that a trade deal between Australia and the UK, that he helped to secure, was "not actually a very good deal for the UK," reports BBC News. Eustace says the deal, the first post-Brexit deal to be negotiated from scratch, gave away too much, including giving Australia and New Zealand full access to the UK market to sell beef and sheep, while Australia still bans the import of British beef. Eustace says Former prime minister Liz Truss rushed the negotiations by demanding they were concluded before a meeting of the G7. International Trade Minister Andrew Bowie, however, disagrees and says the deal will not damage British farming.
"Workers displaced by trade cannot change jobs costlessly, and by reshaping skill demands, trade integration is likely to be permanently harmful to some workers and permanently beneficial to others," says IZA World of Labor author David H. Autor.
Related content
IZA World of Labor articles
Trade and labor markets: Lessons from China's rise
Effects of regulating international trade on firms and workers
Effect of international activity on firm performance
Key topics
How does trade policy affect the labor market?
Opinions
Does an increase in imports improve the well-being of poorer individuals?
International trade restrictions and the impact on GDP: An interview with L. Alan Winters
IZA Discussion Papers
Is International Trade Always Beneficial to Labor Markets? A Case Study from Egypt
Trade and Inequality in Europe and the US
Income inequality is growing globally
Labor markets and institutions
US Census data reveals income inequality grew in the country in 2021, for the first time in a decade, reports The Conversation. However, the poverty rate declined at the same time. Fatema Z. Sumar, of Center for International Development, Harvard Kennedy School, says this is because the rich are getting even richer, rather than the poor getting poorer. "In every major region of the world outside of Europe, extreme wealth is becoming concentrated in just a handful of people," she says. The richest 10% of people globally possess nearly 76% of the world's wealth. Meanwhile, the bottom 50% own just 2%, according to the 2022 World Inequality Report. Large increases in executive pay are contributing to higher levels of income inequality, while billionaires' assets are growing in large part because of corporate and individual tax breaks.
"Both sides of the debate over CEO pay implicitly acknowledge that self-interest motivates CEOs. Critics believe that structures to protect shareholders from excessive CEO compensation are inadequate, while advocates view pay as competitively determined," says IZA World of Labor author Michael L. Bognanno.
Related content
IZA World of Labor articles
Efficient markets, managerial power, and CEO compensation
Measuring income inequality
Income inequality and social origins
Key topics
What is economic inequality?
Opinions
Does Covid-19 make us more averse to inequality?
All in this together?: Inequality during Covid-19
Videos
Income inequality and social origins: Lorenzo Cappellari in conversation with Daniel S Hamermesh
Measuring income inequality: Ija Trapeznikova in conversation with Daniel S Hamermesh
IZA World of Labor explains inequality
IZA Discussion Papers
Does Wealth Inequality Matter for Growth? The Effect of Billionaire Wealth, Income Distribution, and Poverty