Germany will have a gender-equal cabinet; US boss fires 900 staff over Zoom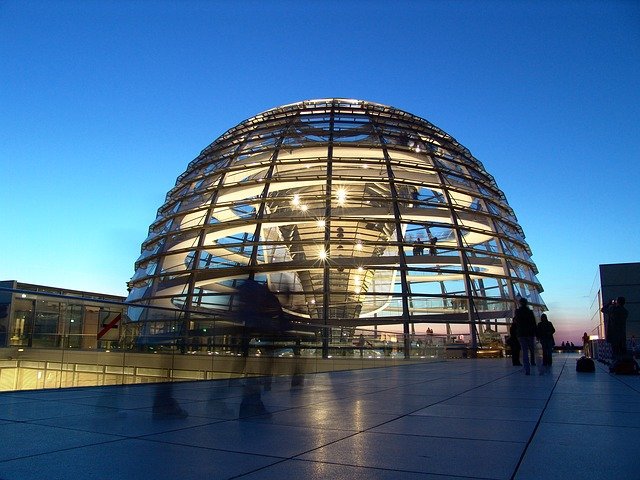 Today's global news summary brings news from Germany, the US, and UAE and discusses issues as diverse as equality in government, bad bosses, and better work–life balance.
New German government will be gender equal
Behavioral and personnel economics | Demography, family, and gender
Angela Merkel is handing over the chancellery of Germany to Social Democrat Olaf Scholz; it will be the first time in 16 years that Germany will be run by a man. As reported by the New York Times, Scholz, who will lead a three-way coalition with the Greens and Free Democrats, promised during the run-up to the election that he would appoint as many women as men to his government, a promise he has kept. In fact, in a watershed moment for the country, women will run all security and diplomacy-related ministries in the new government. Germany will have its first female foreign minister and its first female interior minister. "Women and men account for half the population each, so women should also get half the power," Scholz said. "I'm very proud that we have succeeded in realizing this."
IZA World of Labor author Mario Macis notes how evidence from India shows that female leaders implement policies that benefit other women, and also create role models that influence young women's education and career aspirations and decisions.
Related content
IZA World of Labor articles
Gender diversity in teams
Gender differences in corporate hierarchies
Gender differences in wages and leadership
Key topics
What is the gender divide?
Opinions
Gender diversity in teams
Equal pay legislation and the gender wage gap
Gender quotas for the board room?
Videos
Interview with Antti Kauhanen on gender differences in corporate hierarchies
An American CEO made around 900 members of staff redundant over a Zoom call
Behavioral and personnel economics
As reported by the BBC, the chief executive of US mortgage firm Better.com laid off around 900 of his staff in a Zoom call. "If you're on this call you're part of the unlucky group being laid off," said Vishal Garg to his staff. Garg blamed staff performance and productivity and market changes for the mass-sacking of 15% of Better.com's workforce. His actions have been described as "cold" and "harsh." Ann Francke, chief executive of the UK's Chartered Management Institute, criticized Garg's methods, saying "Bad managers will fire people badly whether virtually or in person." She told the BBC's Today program that the Covid pandemic had revealed to all that "empathy matters."
Kathryn L. Shaw tells us that "A good boss can have a substantial positive effect on the productivity of a typical worker," so "firms should invest sufficiently in the hiring of good bosses with skills that are appropriate to their role."

Related content
IZA World of Labor articles
Bosses matter: The effects of managers on workers' performance
Can firms oversee more workers with fewer managers?
High involvement management and employee well-being
Key topics
Personnel economics
Opinions
The sudden growth of employee autonomy during the coronavirus lockdown
Videos
Kathryn Shaw discusses the value of bosses and employee performance
IZA Discussion Papers
How Common Are Bad Bosses?
Behavioral Aspects of Communication in Organizations

Government employees in UAE will work a four-and-a-half-day week
Labor markets and institutions | Behavioral and personnel economics
The federal government of the UAE will adopt a four-and-a-half day working week with Friday afternoons, Saturdays, and Sundays off, reports thenationalnews.com. The change will take place from January 1, 2022, with much of the country expected to follow suit. The Dubai and Abu Dhabi governments said their employees would adopt the same hours. All schools will also move to the same working week on the first day of term, with hours expected to be announced soon. Private companies set their own working hours. Flexible working and work-from-home options on Fridays are also likely to be possible. The UAE Government Media Office says the new long weekend will "boost productivity and improve work-life balance."
How individuals divide up their leisure and work time and what the appropriate work–life balance is in an increasingly technological future are important concerns for policymakers, says Peter Dolton: "Modern economies need flexible labor markets with variable working times across occupations and sectors in the face of rapid technical change."
Related content
IZA World of Labor articles
Working hours: Past, present, and future
The importance and challenges of measuring work hours
Employment effects of longer working hours
Key topics
Personnel economics
IZA Discussion Papers
Why Are Average Hours Worked Lower in Richer Countries?
Coordination of Hours within the Firm