Ukraine war propelling world toward renewable energy sources; Proportion of Welsh speakers drops to record low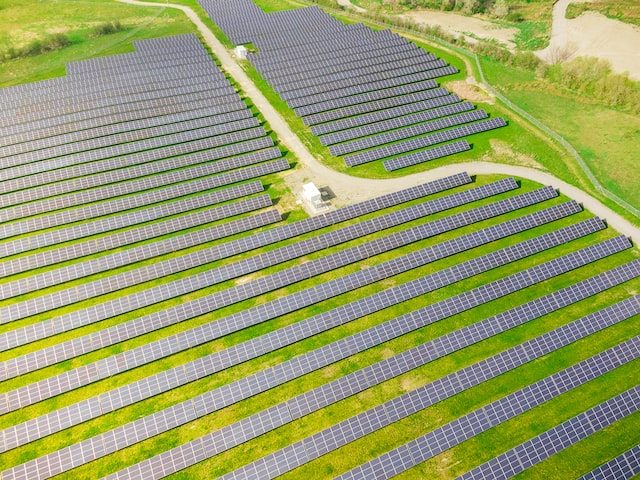 Today's global news summary brings news affecting Ukraine, Wales, and Tanzania and discusses issues as diverse as energy, language, and development.
War in Ukraine is propelling the world toward renewable energy
Environment
Russian fossil fuel bans are propelling the world toward solar, wind, and other renewable energy sources faster than predicted, reports the International Energy Agency (IEA). As reported by Aljazeera, the Ukraine war "has made the security and price stability of domestically produced renewable energy so attractive to governments that it will become the world's top source of electricity in the next three years." The IEA says ""Higher fossil fuel prices worldwide have improved the competitiveness of solar photovoltaics and wind generation against other fuels." The IEA's forecast suggests that the Ukraine war is speeding Europe's green energy transition rather than stifling it, although the conflict is forcing Germany and Eastern Europe to fall back on higher domestic coal use in the short term.
"Policymakers should ultimately evaluate green energy policies on whether they reduce air pollutant emissions and secure a steady supply of energy for industrial production at a reasonable cost," writes Pico Pestel for IZA World of Labor.
Related content
IZA World of Labor articles
Employment effects of green energy policies
Air pollution, educational achievements, and human capital formation
The impact of energy booms on local workers
Key topics
Environmental regulation and the labor market
Opinions
How will climate change affect what we do?
Green energy and jobs
Videos
IZA World of Labor panel discussion on environment and health
Panel discussion on air pollution and human development
IZA Discussion Papers
Quantifying the Externalities of Renewable Energy Plants Using Wellbeing Data: The Case of Biogas
Proportion of Welsh speakers has dropped to a record low
Education and human capital
The proportion of Welsh speakers in Wales has dropped to a record low of 17.8%, according to new census data reported in the Guardian. This is the lowest proportion recorded in any previous census. On March 21, 2021 (census day), an estimated 538,300 Welsh citizens aged three and over were reported as being able to speak Welsh. This is a decrease of about 23,700 people since the 2011 census. After the results of the 2011 census, the Welsh government launched a string of initiatives to promote the Welsh language, including more investment in Welsh-medium schools, setting up a national centre for learning Welsh, and appointing a language commissioner. The decrease is being driven by children and young people, although older age groups also report decreases. However, a small increase was reported in the percentage of adults aged 16–44 who are able to speak Welsh.
"Language has economic value, both as a tool of communication and as a cultural manifestation," Gilles Grenier and Weiguo Zhang explain in their IZA World of Labour article.
Related content
IZA World of Labor articles
The value of language skills
Impact of bilingual education on student achievement
Economic effects of differences in dialect
Opinions
What economic value is there in speaking another language?: An interview with Gilles Grenier
IZA Discussion Papers
Linguistic Skills and the Intergenerational Transmission of Language
The Bilingual Gap in Children's Language and Emotional Development
Tanzania's president diverts Independence Day celebration funds toward good causes
Development
President Samia Suluhu Hassan of Tanzania has redirected this year's independence celebration budget to building dormitories for children with special needs. The celebrations were due to cost $445,000, reports Aljazeera. Independence Day will instead be commemorated by having public dialogues on development. Minister of State, George Simbachawene, says "The debates and conferences will be preceded by various schedules for regional and district leaders to carry out social activities in different areas including cleaning hospitals, schools, elderly homes and groups with special needs."
Mirco Tonin tells us that "Organizations that support a social cause in a genuine way have an advantage in motivating employee effort. Jobseekers, customers, and investors view such companies as more attractive."
Related content
IZA World of Labor articles
Are workers motivated by the greater good?
Do responsible employers attract responsible employees?
Does government spending crowd out voluntary labor and donations?
Opinions
Does government spending crowd out charitable behavior?
IZA Discussion Papers
Happy to Help: The Welfare Effects of a Nationwide Micro-Volunteering Programme
Charity as a Signal of Trustworthiness