Friday news roundup July 16, 2021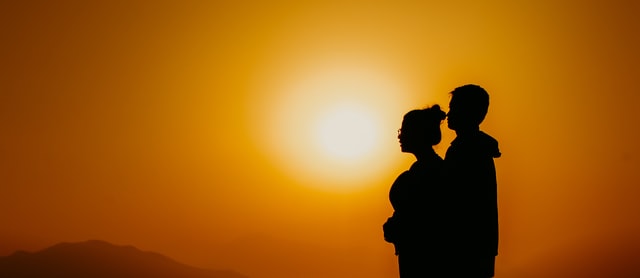 Covid-19 is causing a huge rise in maternal deaths in Nepal. Maternal deaths have soared in the country since the start of the pandemic as women are choosing to stay at home rather than risk catching Covid-19 at medical centers. Staff at Bayalpata hospital, which serves five districts in the region, have seen a huge decline in antenatal checkups and deliveries over the past four months. "Ninety per cent of women stopped coming for checkups and few came for delivery," said Dr Mandeep Pathak, the hospital director. According to the department of health, 258 women in Nepal died as a result of pregnancy or childbirth between March 2020 and June 2021. Thirty-three women had Covid-19. In the year up to March 2020, the country recorded 51 maternal deaths. Neonatal deaths have also increased, from 13 deaths per 1,000 live births before lockdown to 40 deaths per 1,000 live births during the first lockdown. Health workers fear deaths could reach levels not seen this century.
Read N. Meltem Daysal's IZA World of Labor article, "Early-life medical care and human capital accumulation."
Over 100 developing countries have set out their demands ahead of the COP26 climate meeting in Glasgow in November. The five key issues the 100+ countries say are critical for them in the climate negotiations include, (i) cutting emissions, which needs to be accelerated if global warming is to be kept within the limits agreed in Paris in 2015; (ii) finance, richer countries have not kept to their promised climate finance targets, intended to help lower-income countries adapt to and fight climate change; (iii) adaptation, the developing countries are calling for at least 50% of climate finance to be used to help the most vulnerable to adapt to the effects of global warming; (iv) loss and damage, richer countries' failure to cut their emissions has already resulted in the most vulnerable experiencing permanent losses and damage. Richer countries need to accept responsibility and deliver on their promises; (v) implementation, the developing countries want to see questions over carbon trading and transparency finally resolved and want all countries to agree five-year common timeframes for their national climate plans.
Find curated IZA World of Labor content on environmental regulation, climate change, and the labor market.
Plastic surgery is booming in China. Social networking platforms dedicated to cosmetic surgery have seen a dramatic rise in membership. Users of Gengmei, "more beautiful" in Chinese, have risen from 1m to 36m—more than half are young women in their 20s. Similarly, cosmetic surgery platform So-Young has seen its monthly active users grow from 1.4m in 2018 to 8.4m in 2021. China now performs more operations than any country in the world after the US, with the market almost trebling in value in just four years. The most popular procedures include creating "double eyelids" and V-shaped jaw lines, but new surgery fads also include pointy elf ears. But, more regulation is needed. According to a Global Times report, China had more than 60,000 unlicensed plastic surgery clinics in 2019, responsible for around 40,000 "medical accidents" every year. The quest to "be beautiful" and a greater importance placed on looks seem to be driving the trend. University of Hong Kong gender studies professor Dr Brenda Alegre says that "conforming to ideals makes one more desirable, not just for romance, but for jobs." A 2018 Human Rights Watch report highlighted China's sexist job ads. Job applicants are often required to submit a photograph, while some job ads also specify physical requirements, even if they are not relevant to the job.
Read Soohyung Lee's IZA World of Labor article, "Beauty pays but does investment in beauty?"