China to safeguard women against sexual harassment; Gabriel Boric wins Chile's presidential election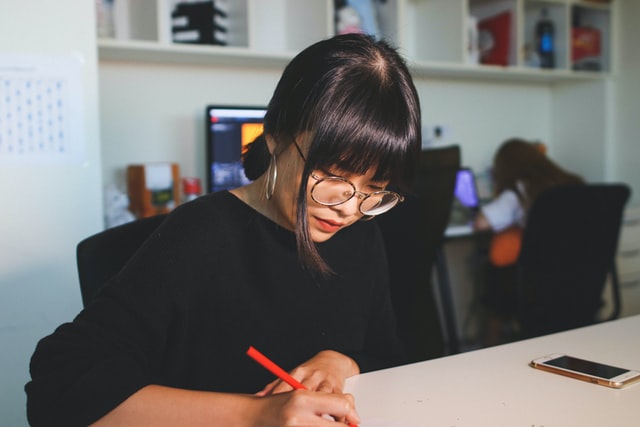 Today's global news summary brings news from China, Chile, and the UK and discusses issues as diverse as women's rights, economic inequality, and refugee rights.
China looking to bolster women's rights and sexual harassment laws
Behavioral and personnel economics | Demography, family, and gender
The standing committee of the National People's Congress is deliberating a draft amendment to the "Women's Rights and Interests Protection Law," to give women more protection against gender discrimination and sexual harassment in the workplace. The move comes as China struggles to maintain its workforce in the face of a shrinking population. Under proposed new rules, employers would no longer be allowed to ask female job applicants if they intend to get married or have children, or to make them take pregnancy tests as a required medical test for employment. As reported by Reuters, the draft amendment also stipulates that it is unlawful to subject women against their will to verbal expressions with sexual connotations, inappropriate or unnecessary bodily behavior, sexually explicit images, or hint at benefits in exchange for intimate relationships or sex.
According to IZA World of Labor author Joni Hersch, success in tackling sexual harassment "may require policies to enhance market and legal incentives by raising the costs to organizations of tolerating an adverse work environment, promulgating strong policies against sexual harassment, and establishing a complaints process that protects workers from retaliation."
Related content
IZA World of Labor articles
Sexual harassment in the workplace
Do anti-discrimination policies work?
How does the one child policy impact social and economic outcomes?
The Chinese labor market
Key topics
Diversity in the workplace
Workplace discrimination
Opinions
Sexual harassment in the post-Covid-19 work environment
Videos
Gender discrimination and sexual harassment: A discussion with Joni Hersch
IZA Discussion Papers
Why Is Workplace Sexual Harassment Underreported? The Value of outside Options amid the Threat of Retaliation

Gabriel Boric pledges to be a president "for all Chileans"
Labor markets and institutions
A left-wing legislator who rose to prominence during anti-government protests in Chile has been elected the country's next president. Gabriel Boric, at 35, will also become Chile's youngest ever president. With almost 99% of polling stations reporting, Boric won 56% of the votes, compared with the 44% won by his conservative opponent, Jose Antonio Kast. As reported by Aljazeera, while campaigning, "Boric promised to 'bury' the neoliberal economic model left by General Augusto Pinochet's 1973–1990 dictatorship and raise taxes on the 'super rich' to expand social services, fight inequality, and boost protection of the environment." Voter turnout reached nearly 56%, the highest since voting stopped being mandatory in 2012. But, even though Boric achieved a sizable majority, the right-wing opposition gained a significant presence in the parliamentary elections, meaning he will need to seek a dialogue with his opponents and will be unlikely to fulfil his ambitious program of changes.
The connection between high income inequality and the lack of income mobility across generations is troublesome from a policy perspective, writes Lorenzo Cappellari for IZA World of Labor, "because it suggests that developed economies do not provide their citizens with equal opportunities for achieving economic success. Breaking this vicious circle is an important target for policy."
Related content
IZA World of Labor articles
Income inequality and social origins
Labor market performance and the rise of populism
The effect of the internet on voting behavior
Key topics
What is economic inequality
Opinions
Income inequality and social origins
Low social mobility in Latin America may hinder economic growth
Elections and the Covid-19 pandemic
Videos
IZA World of Labor explains inequality
Measuring income inequality: Ija Trapeznikova in conversation with Daniel S Hamermesh
Income inequality and social origins: Lorenzo Cappellari in conversation with Daniel S Hamermesh
IZA Discussion Papers
Major Streams in the Economics of Inequality: A Qualitative and Quantitative Analysis of the Literature since 1950s
Tackling Social Exclusion: Evidence from Chile

Failure to create safe routes "forcing Afghans to make perilous journeys to UK"
Migration and ethnicity
The Refugee Council says the UK's failure to create safe routes for vulnerable Afghans is forcing thousands to embark on "perilous, life-threatening journeys" to seek safety in Britain, reports the Guardian. Four months after Afghanistan fell to the Taliban the UK government's Afghan citizens resettlement scheme was still not up and running, according to the charity. The UK government committed to bringing 5,000 more Afghans to the UK in 2021 and a further 15,000 in the future as part of the resettlement scheme. The chief executive of the Refugee Council, Enver Solomon, says "It is critical the government brings forward the scheme they promised and help provide the safe routes and support these people both desperately need and deserve." He also warns that under the new nationality and borders bill currently progressing through the House of Lords, "anyone reaching the UK from Afghanistan who does not arrive under a resettlement scheme could be prosecuted and sent to prison for having entered the country unlawfully." Solomon requests that the government rethink its proposals to ensure all Afghan refugees are protected.
IZA World of Labor author Pieter Bevelander says that better labor market integration of refugees and their families not only enhances their further integration, but also increases revenues to fund welfare programs and functions as a counterweight to popular negative views on immigration and integration.
Related content
IZA World of Labor articles
Public attitudes toward immigration—Determinants and unknowns
Naturalization and citizenship: Who benefits?
Integrating refugees into labor markets
Enforcement and illegal migration
Key topics
How does migration policy affect the labor market?
Opinions
Integrating refugees into the labor market
Self-inflicted wounds of closed borders
Refugee resettlement in the EU
Videos
Five common fears about immigration
Integrating refugees into labor markets
IZA Discussion Papers
Conflict, Food Price Shocks, and Food Insecurity: The Experience of Afghan Households