UK fails to deport first asylum seekers to Rwanda; South Korean truckers' strike affects global supply chain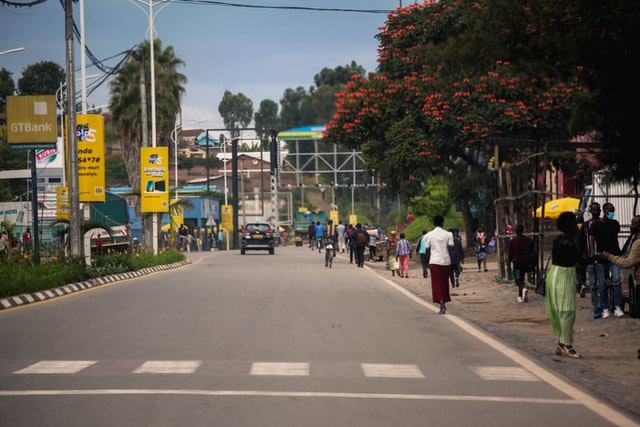 Today's global news summary brings news affecting the UK, South Korea, and South Africa, and discusses issues as diverse as asylum, unionization, and youth unemployment.
UK to deport first asylum seekers to Rwanda
Migration and ethnicity
UK Foreign Secretary Liz Truss insists the first flight deporting asylum seekers to Rwanda will leave the UK today, regardless of the number of people on board, reports Sky News. Conservative MP Truss insists the move is an attempt to break the business model of the people traffickers who transport asylum seekers across the channel in small boats, risking their lives. Legal challenges continue and the scheme has been described as "unworkable" and "expensive" by the opposition Labour Party and morally dubious by religious leaders. Human rights groups and the UN High Commission for Refugees have also criticized the policy. Truss has called on opponents to come up with an alternative to the scheme. Religious leaders say safe routes should be provided for refugees trying to reach the UK.
Update: The UK government cancelled its first deportation flight after an ECtHR ruling.
Pieter Bevelander discusses integrating refugees into labor markets in his IZA World of Labor article, he says, "Although more research is profoundly needed in this area, policymakers should encourage the adoption of methods that have so far proven to be beneficial for inducing faster economic integration of immigrants; one such example is to offer early introduction assistance packages that include screening of health level and possible remedy, training in language and specific labor market aspects, and resettlement in robust labor market regions."
Related content
IZA World of Labor articles
Integrating refugees into labor markets
Enforcement and illegal migration
European asylum policy before and after the migration crisis
Can market mechanisms solve the refugee crisis?
Key topics
How does migration policy affect the labor market?
Opinions
Refugee resettlement in the EU
Integrating refugees into the labor market
Can market mechanisms help solve the refugee crisis?
Videos
Integrating refugees into labor markets
IZA Discussion Papers
The Social Preferences of the Native Inhabitants, and the Decision How Many Asylum Seekers to Admit
Limbo or Leverage? Asylum Waiting and Refugee Integration
Asylum Recognition Rates in Europe: Persecution, Policies and Performance

South Korean truckers' strike affects global supply chains
Labor markets and institutions
Thousands of South Korean truckers have been on strike for over a week, protesting over pay. The strike is reported in the Guardian to have already cost South Korea's industry sector more than $1.2bn in lost production and unfilled deliveries. The Cargo Truckers Solidarity Union is protesting against soaring fuel prices and demanding minimum pay guarantees. Four rounds of negotiations with the government have failed to find a compromise. The union says it will continue its general strike as the transport ministry is unwilling to talk and incapable of resolving the current situation. Industry bosses warn that the production of computer chips across Asia faces disruption because a Korean company that produces isopropyl alcohol (IPA), a raw material for cleaning chip wafers, is facing complications in shipping to a Chinese company that in turn supplies wafers to chip manufacturers.
"Declining union power would not be an overwhelming cause for concern if not for rising wage inequality and the loss of worker voice," says John T. Addison in his IZA World of Labor article.
Related content
IZA World of Labor articles
The consequences of trade union power erosion
Alternative dispute resolution
Union wage effects
Key topics
Trade unions and collective bargaining
How does trade policy affect the labor market?
Opinions
The union wage premium: Is it real?
How can governments mitigate the global decline in labor income share?
IZA Discussion Papers
Evolution of Union Wages and Determinants
Are Unions Detrimental to Innovation? Theory and Evidence
South African government making efforts to address youth unemployment
Program evaluation
In his weekly newsletter, South African President Cyril Ramaphosa says his government is increasing efforts to address unemployment, specifically related to youth, reports allAfrica. Recent statistics show that at least 66.5% of South African youth are unemployed, despite an increase of 370,000 new jobs created during the past quarter. Ramaphosa says the Social Employment Fund will create 50,000 new work opportunities in areas like community safety, food kitchens, urban agriculture, early childhood development, and the fight against gender-based violence. The National Youth Service will also create a further 50,000 jobs "for unemployed young people performing acts of service across the country, while providing much-needed work experience and reinforcing the value of active citizenship," he says. The president believes such public employment can address unemployment, build skills and experience, provide public goods and services, and contribute to a national effort to improve the state of South Africa. He urges the private sector to also start creating more jobs: "by employing more young people, by making use of the Employee Tax Incentive and other measures, and by supporting and buying from businesses owned and run by young people."
IZA World of Labor author Francesco Pastore says that "a top priority for modern education systems should be increasing the work-related competences held by young people." In addition, he tells us "labor markets should be more flexible to allow earlier labor market entrance, though they should be wary of becoming over-reliant on the use of temporary contracts."
Related content
IZA World of Labor articles
Youth bulges and youth unemployment
Why is youth unemployment so high and different across countries?
Youth labor market interventions
Key topics
Youth unemployment
Unemployment, economic instability, and their implications for well-being
Opinions
Minimum wages hurt young people
Graduating during the Covid-19 recession
The coronavirus crisis and the next generation
Income inequality and social origins
Videos
Pierre Cahuc discusses youth unemployment in Europe
IZA Discussion Papers
Failing to Pull Together: South Africa's Troubled Response to COVID-19
Help Not Wanted: The Dismal Science of Youth Unemployment's Scarring Effect