Half a million exit UK economy; Rohingya refugees adrift in Southeast Asia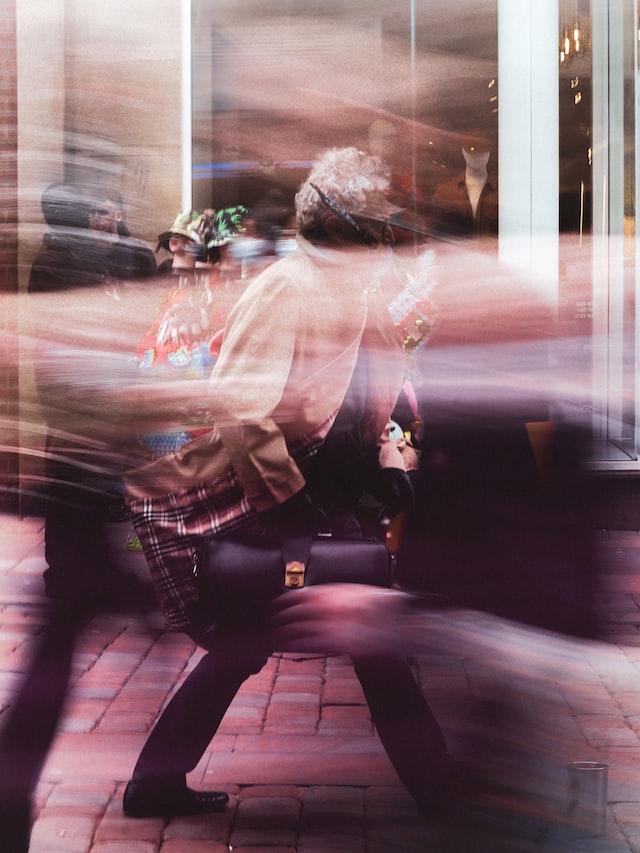 Today's global news summary brings news affecting the UK, Southeast Asia, and China and discusses issues as diverse as economic inactivity, refugees, and pandemic schooling.
Loss of half a million workers putting UK economy at risk
Program evaluation
A new report by the UK's House of Lords economic affairs committee says that the loss of over half a million people from the British workforce since the start of the Covid-19 pandemic puts the economy at risk of weaker growth and persistently higher inflation, reports the Guardian. The rise in economic inactivity, when people of working age are not in employment, nor are they looking for work, is caused partly by a rise in early retirement among 50 to 64-year-olds. Rising sickness rates, changes in the structure of migration since Brexit, and an aging UK population are other key drivers behind the rise of the "missing" workforce, the report says.
Much of the decline in labor supply during the pandemic in the US also came "from people who are already outside of the labor force (i.e. who neither have looked nor are looking for a job)," who nevertheless do occasionally enter the labor force, note R. Jason Faberman, Andreas I. Mueller, Aysegül Sahin in their commentary on the willingness to work post-pandemic.
Related content
IZA World of Labor articles
Job search requirements for older unemployed workers
Is training effective for older workers?
Pension reform and couples' joint retirement decisions
Key topics
Covid-19—Pandemics and the labor market
The aging workforce and pensions reform
Opinions
Has the willingness to work fallen during the Covid pandemic?
Wage subsidies may not help to increase employment among older workers
Videos
Panel discussion on the impact of Covid-19 and today's labor market in Europe and the U.S.
Governments asked to launch search and rescue mission for Rohingya refugees drifting for weeks
Migration and ethnicity
Regional governments in Southseast Asia have been urged to launch a search and rescue operation for a boat containing Rohingya refugees that has been adrift in the waters around Thailand, Malaysia, Indonesia, and India for weeks, reports Aljazeera. The boat is thought to be carrying hundreds of refugees from Bangladesh's refugee camps, including many women and children. The UN refugee agency recently reported a "dramatic" increase in Rohingya refugees making risky boat journeys from Myanmar and Bangladesh to Southeast Asian countries, partly because of deteriorating conditions in the camps. It has been reported that at least three people on board have already died from starvation and dehydration.
"According to the United Nations High Commissioner for Refugees (UNHCR), the number of refugees on the move, that is, forcibly displaced persons, has crossed the 70 million mark…. Civil war, international conflicts, ethnic conflicts, and human rights abuses are the main causes of this movement," writes Peter Bevelander in his IZA World of Labor article.
Related content
IZA World of Labor articles
Integrating refugees into labor markets
Enforcement and illegal migration
Can market mechanisms solve the refugee crisis
Key topics
How does migration policy affect the labor market?
Opinions
Self-inflicted wounds of closed borders
Integrating refugees into the labor market
Videos
Integrating refugees into labor markets
IZA World of Labor panel discussion on migration issues
IZA Discussion Papers
The Economic and Fiscal Effects on the United States from Reduced Numbers of Refugees and Asylum Seekers
The Labor Market Integration of Syrian Refugees in Turkey
Shanghai schools to go back online as Covid-19 levels rise in China
Education and human capital
Schools in Shanghai have been ordered to take classes online as Covid-19 cases rise once again, reports BBC News. Students and children who do not have alternative childcare arrangements can apply to attend school. China finally eased its zero-Covid strategy earlier in December after a wave of protests. While some agree that it is best that students stay at home, others have complained about the efficacy of online learning in relation to in-person teaching and the extra strains put on working parents.
"A defining feature of school closures is that there is no trained educator in the room to help students with their learning. Higher-ability students and students with better family support are more effective in self-regulated learning. Schools no longer act as the 'great equalizer'," writes Ludger Woessmann about the education experience in Germany during the previous Covid lockdowns.
Related content
IZA World of Labor articles
Do rising returns to education justify "helicopter" parenting?
What is the economic value of literacy and numeracy?
Intergenerational return to human capital
Key topics
Covid-19—Pandemics and the labor market
Opinions
School closures and effective in-person learning during Covid-19: When, where, and for whom
A persistent casualty of Covid-19: Children's skill development
Tutoring: An effective solution to help disadvantaged children
IZA Discussion Papers
The Uneven Effect of COVID School Closures: Parents in Teleworkable vs. Non-teleworkable Occupations
E-Learning Engagement Gap during School Closures: Differences by Academic Performance
COVID-19 and Educational Inequality: How School Closures Affect Low- and High-Achieving Students