Friday news roundup October 22, 2021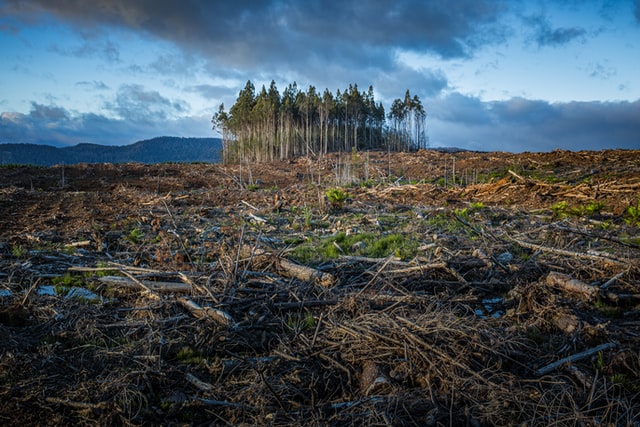 US intelligence and defense agencies have issued reports warning that global warming poses a widening threat to national security. The New York Times reports that on Thursday the Biden administration released several reports detailing the ways in which climate change is challenging global stability: worsening conflict within and between nations; increased dislocation and migration as people flee climate-fueled instability; heightened military tension and uncertainty; financial hazards. The reports explore, for example, how lost fossil fuel revenue, plus rising temperatures and increased occurrences of droughts will affect countries like Iraq and Algeria, and how melting Arctic ice will increase competition for fish, minerals, and other resources. Another of the reports warns that tens of millions of people are likely to be displaced by 2050 because of climate change—including as many as 143 million people in South Asia, sub-Saharan Africa, and Latin America. US financial regulators have also finally flagged climate change as "an emerging threat" to the US economy. The reports come as President Biden prepares to attend COP26, the United Nations climate conference in Glasgow later this month.
Linguère Mously Mbaye, an economic consultant at the African Development Bank, says "better world governance is needed to reduce the human impact on climate change." Read her IZA World of Labor article on climate change, natural disasters, and migration in full. See also our dedicated key topics page on environmental regulation and the labor market.
Iceland has the best pension system in the world, according to the Mercer CFA Institute Global Pension Index published on Tuesday. The Netherlands and Denmark came in second and third respectively after holding the top spots for the past decade, reports Bloomberg. The leading countries drew praise for being well governed and providing strong benefits to retirees, including a generous state pension. Thailand ranked last in the survey of 43 nations, followed closely by Argentina and the Philippines due to their systems having "major weaknesses and/or omissions that need to be addressed." The current economic climate, affected heavily by the Covid-19 pandemic, has seen reduced wage growth, consistently low interest rates, and shrinking returns in many asset classes, placing additional financial pressures on existing retirement income systems. The report's lead researcher David Knox said "Despite the challenges, now is not the time to put the brakes on pension reform—in fact, it's time to accelerate it."
Marek Góra's IZA World of Labor article concurs on this last point: "Pension systems need to be redesigned to accommodate demographic changes," he says. Read more in his article on redesigning pension systems. Find more IZA World of Labor content (articles, commentary, videos) on aging populations and pensions reform.
Spending in Scottish schools "is highest per pupil in UK," reveals Institute for Fiscal Studies analysis. As reported on the BBC, spending per pupil in Scotland in 2021–22 was estimated by the IFS to be £7,600 per pupil, more than £800 higher than in England, Wales, and Northern Ireland. Pay rises for teachers and extra funding because of Covid had reversed the past decade's spending cuts, the IFS said. The biggest increase in the Scottish government's funding for schools was a 6% real terms rise in 2019–20, amounting to an additional £400 per pupil. This was driven by a 7% increase of teacher pay scales and a further backdated 3% rise. Josh Hillman, director of education at the Nuffield Foundation that funded the study, warned, however, "funding for education recovery programmes in response to the pandemic is much lower across all four nations than those being implemented in comparable countries."
Access to education is a key concern for policymakers, as it affects both the existing workforce and the next generation of workers. Find curated IZA World of Labor content (articles, commentary, and video) on the subject of education and labor policy.