Friday news roundup May 7, 2021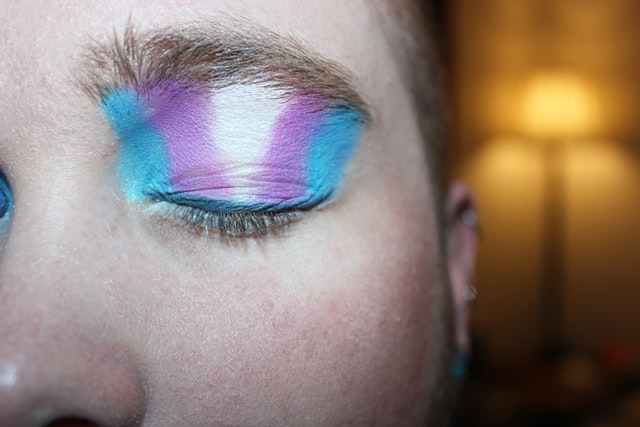 The cost of an application for a Gender Recognition Certificate in the UK is to fall from £140 to just £5. The reduction, due to come into force from June in England and Wales, has been welcomed as a "baby step" by the UK government's former LGBT+ adviser, Jayne Ozanne. Along with three LGBT+ charities, Ozanne warns it still leaves trans people paying hundreds of pounds to enter their gender on documents like birth and marriage certificates. "What trans people need is a clear commitment to meaningful reform, with timescales that show that the Government are taking their concerns about the process and access to services seriously," says Ozanne. Cara English, the Head of Public Engagement at trans awareness charity Gendered Intelligence, warns that "insurmountable financial and privacy hurdles will remain for many trans people," who will still need to obtain a statutory declaration overseen by a solicitor, plus medical reports detailing health interventions taken to date, which then need to be judged by a panel before being accepted.
Read Nick Drydakis' IZA World of Labor article for information on the labor market outcomes and well-being of trans workers.
Germany is opposing a plan to waive Covid vaccine patents. The German government is arguing that a waiver will not increase production and could inhibit future private sector research. Any decision taken by the World Trade Organization on a waiver would have to be made by consensus, so opposition from Germany is a major obstacle to intellectual property rights on vaccines being suspended. The US government announced on Wednesday that it would back a waiver in an effort to speed up and equalize vaccination rates around the world. A government spokesperson from Germany said the production of vaccines is being limited by the production capacities and the high quality standards required, "and not patents." "The protection of intellectual property is a source of innovation and must remain so in the future," she said. Patents preserve the profits of the companies that make the drugs and vaccines, meaning it is illegal for rivals to create cheaper versions for up to 20 years. Campaigners say there is a powerful moral case for waiving them during a global pandemic.
Alexander Kritikos discusses how high regulatory burdens and unsecured intellectual property rights can be detrimental to innovative entrepreneurship in his article "Entrepreneurs and their impact on jobs and economic growth."
Remote working has led to managers spying more on their staff, according to a new article in the Conversation. Specialist software is available that allows employers to track their employees' keystrokes, mouse movements, and the websites they visit. Webcam monitoring software can measure things like eye movements, facial expressions, and body language, from which employers can decide whether their employees appear engaged. This can all be compared against a worker's output to draw conclusions about their productivity. Evronia Azer of Coventry University writes about how the use of such surveillance techniques increased alongside the growth in home-working at the start of the coronavirus pandemic. She warns that workplace surveillance techniques can make people feel vulnerable, afraid, and less creative, and can also reduce job satisfaction and lower morale. Given that home-working looks set to extend beyond lockdown for many people, Azer suggests that companies need to adopt an "ethics of care" approach to their employees, ensuring that they are aware of what data is collected about them and how it is being used. "Researchers have tended to look at workplace surveillance from the perspective of productivity where workers are viewed as resources, but we need to start thinking in terms of data justice," she says.
Read IZA World of Labor commentary on the sudden growth of employee autonomy during the coronavirus lockdown and cognitive performance in the home office. More coronavirus content can also be found on our dedicated page Covid-19—Pandemics and the labor market.