Friday news roundup August 20, 2021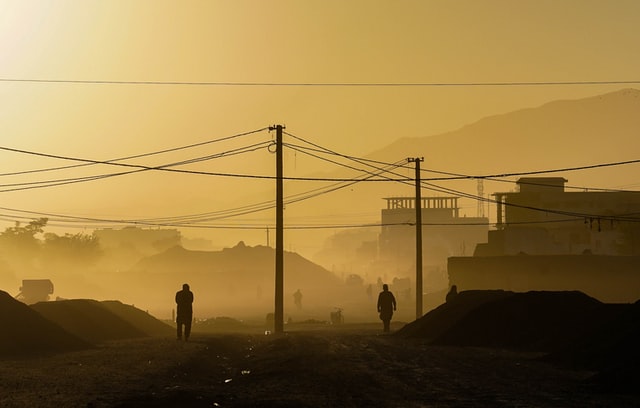 Charities in the UK are warning that Afghan refugees could be punished under new UK asylum laws. Refugee charities are questioning how the UK government's announcement of its Afghanistan resettlement scheme will work alongside proposed changes to the country's asylum system, which will criminalize refugees who travel to Britain independently by boat or lorry. The UN high commissioner for refugees welcomed the UK's plans to resettle 5,000 people from Afghanistan within the next year and 20,000 in the longer term, but said the government should not punish Afghan refugees who make their own way to the UK to claim asylum as demand for resettlement schemes invariably falls short of allocated places. "We have seen from the images from Afghanistan that in the chaos of conflict, people have no choice but to cross borders without visas, without the correct documentation, and they shouldn't be penalised for that," said Laura Padoan, a UNHCR spokesperson. The UK government intends to make it a criminal offence to arrive in the UK without entry clearance, introducing tougher sentences for those who are found doing so and for the people-smugglers who facilitate them, writes the Guardian. Once the changes are introduced, a person's asylum claim will be affected by whether they have entered the UK legally or illegally.
Find IZA World of Labor content (articles, commentary, and videos) on the subject of migration policy.
The DR Congo is to make sign language its fifth official language. The government of the Democratic Republic of Congo is to add sign language to its list of official languages alongside Swahili, Lingala, Kikongo, and Tshiluba. According to a World Health Organization report, in 2012 there were an estimated two million people with sight and hearing disabilities in DR Congo. The country's minister for people with disabilities, Irene Esambo, told the BBC "It's a community that for long has been marginalised because of the communication challenges." Sign language will be taught in schools and experts from across the country will meet in the coming days to agree the signs that will be taught in order to ensure a uniform approach. The government also plans to launch a sign language dictionary.
Find curated content (articles, commentary, and videos) on the subject of diversity on IZA World of Labor.
A firm in Japan is teaching children "Gaming English" via "Fortnite." CROInc, the company behind the project, is offering its classes completely online, allowing children to play games at home while learning English. Teacher and pupil interact via the popular gaming chat app Discord while playing the game. Fortnite is one of the most popular computer games, with more than 350 million players worldwide. The gaming English conversation classes were launched by CROInc's head, Yusuke Watanabe, in December 2020. Watanabe, says, "It's not like because they're games there's some special kind of conversation required; the speech and the sentence structure used are almost unchanged from those in daily life." Because the children are doing something they like while learning, their development is fast. CROInc says that students taking around ten lessons a month will be able to use simple conversation for playing games after that month.
Read Gilles Grenier and Weiguo Zhang's IZA World of Labor article on "The value of language skills."