What are the economic benefits for the UK of attracting international students?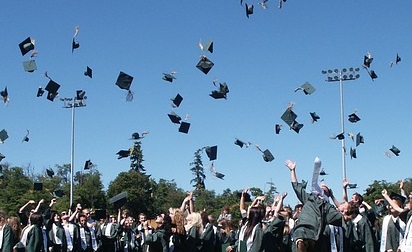 A single cohort of international students contributes £3.2 billion to the UK economy in tax revenues during their first decade after graduating, according to new research by the Higher Education Policy Institute (HEPI).

In How to attract foreign students, Arnaud Chevalier argues that, "international student migration can foster economic growth in both home and host countries," because by attracting and retaining international students, the skilled workforce in the host country expands and investment in education in the home country increases.

The research also finds that international students do not take the jobs of native workers. They largely find employment in highly qualified sectors such as economics or science and they fill employment shortages in teaching and nursing sectors.

The research states however, that due to government restrictions on post-graduation employment, £150 million in revenue is lost every year from international students leaving the UK to find employment elsewhere.

Nick Hillman, director of HEPI, said: "Universities firmly believe the government's biggest mistake in higher education has been to discourage international students from coming here. A hostile environment has been in place for nearly a decade."

Earlier this month, the government announced plans to lift some of the restrictions including lengthening the period of time in which they can remain in the UK, from four to six months, whilst searching for employment after their course ends. Several universities and employers' groups have urged the government to do more to help international students obtain employment in the UK because of the benefits it has on the economy.

Senior policy analyst at the Russell Group of research universities, Hollie Chandler, said: "The UK needs to improve its visa policy and ensure a welcoming environment. A two-year post-study work offer would enhance the UK's appeal as a top study destination and help the UK retain talented graduates who benefit our society and economy." Indeed, Chevalier writes: "Eliminating visa restriction increases both the number and the quality of incoming international students."

Read more about higher education and human capital.