Wales launches drive to prevent economic harm caused by brain drain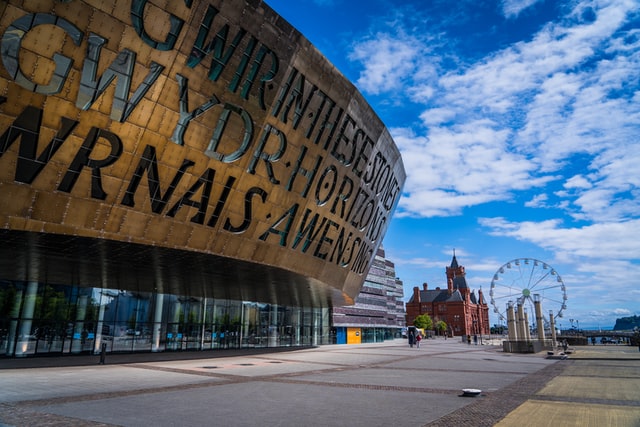 The Welsh government is hoping to persuade more of the country's young people to remain in their homeland amid growing concerns that the percentage of working-age citizens is falling to levels unable to support its aging population.
Economy Minister Vaughan Gething said "It's a really significant challenge for us. If we don't have more people of working age in good work, we'll end up with a smaller and smaller tax base."
The proportion of the population aged 16 to 64 in Wales has been decreasing year-on-year since mid-2008, and could be just 58% of the population by 2043.
Welsh ministers hope to create an economy where more young people feel confident about planning their future in Wales. The government's approach includes:
investing in people, through the Young Person's Guarantee—which aims to provide under 25s with education, training, or support toward employment or self-employment—and strong employability and skills options, including apprenticeships;
supporting those furthest away from the labor market to find work;
accelerating the adaptation to new skills, in particular in the area of low carbon;
exploring how graduates and talent can be retained in Wales by building strong linkages with universities, and between universities and businesses;
supporting start-ups, including graduate start-ups, with possible incentives in some areas;
ensuring there are firms grounded in Wales that can provide future opportunities;
ensuring people can benefit from remote working and flexible commuting options.
The government hopes to provide a vision of Wales as an attractive place to live, study, work and invest, as part of an inclusive, open, and green nation.
In his IZA World of Labor article, Frédéric Docquier tells us that "[w]hether a country gains or loses [from brain drain] depends on country-specific factors, such as the level and composition of migration, the country's level of development, and such characteristics as population size, language, and geographic location." Docquier says "policymakers should determine the level and composition of migration from their country—and whether migration is on balance harmful or beneficial" before planning appropriate policy responses.
Peter J. Kuhn explains the potential pros and cons of brain drain in this IZA World of Labor video.
You might also be interested in reading about how South Korea responded to its demographic crisis by engaging with its diaspora population in Changzoo Song's IZA World of Labor article.