Long-term illness hitting UK economy; American childhood obesity guidance revised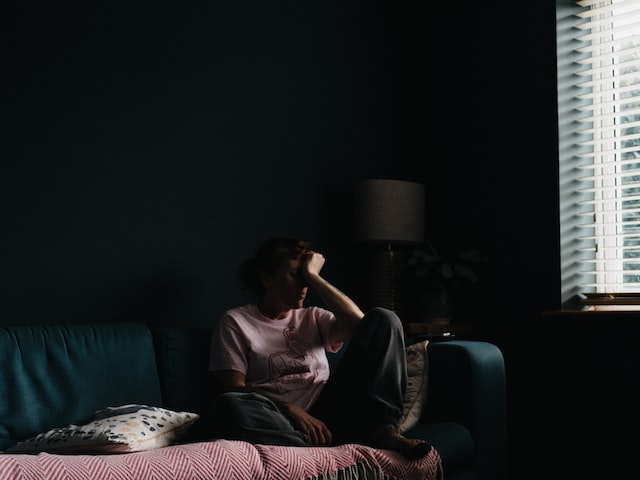 Today's global news summary brings news affecting the UK and the US and discusses issues as diverse as economic inactivity, obesity, and hybrid working.
Increase in long-term illness rates since 2019 putting UK economy at risk
Demography, family, and gender
The UK's Office for National Statistics has reported that between June and August 2022, about 2.5 million people cited long-term illness as their main reason for not being economically active, reports CNBC. The numbers represent an increase of around half a million people since 2019. The ONS says a range of factors could be involved, for example, the crisis affecting the National Health Service, the UK's aging population, and the effects of long Covid, although these issues haven't been quantified. "Younger people have also seen some of the largest relative increases, and some industries such as wholesale and retail are affected to a greater extent than others," says the ONS. The report suggests the increase has been driven by "other health problems or disabilities," "mental illness and nervous disorders," and "problems connected with [the] back or neck."
"Workers' health is not just a matter for employees and employers, but also for public policy. Governments should count the health cost of restrictive policies that generate unemployment and insecurity, while promoting employability through skills training. Health policy should also encourage social support, employee participation, and improved working conditions," writes Francis Green for IZA World of Labor.
Related content
IZA World of Labor articles
Health effects of job insecurity
The economics of mental health
Presenteeism at the workplace
The relationship between recessions and health
Key topics
Covid-19—Pandemics and the labor market
Health, well-being, and happiness in the labor market
Opinions
Health effects of the coronavirus recession
Videos
Panel discussion on the impact of Covid-19 and today's labor market in Europe and the U.S.
Childhood obesity guidance revised in the US
Demography, family, and gender
The American Academy of Paediatrics released its first guidance on childhood obesity in 15 years this week, reports the BBC. Behavioral and lifestyle changes should be the first-line approach to combat childhood obesity, which is linked to serious health issues like type 2 Diabetes and high blood pressure. However, the problem should not be waited out, medication and surgery could also be considered for children as young as 12 and 13, respectively, when intensive behavioral treatments like lifestyle changes fail to work. Childhood obesity rates in the US have continued to rise over the past 15 years, from 17% to 20%, according to the Centres for Disease Control and Prevention. Globally, the rates of childhood obesity are also trending upwards. A study from Syracuse University in New York estimates that there were 124 million children and teens in the world with obesity in 2016, compared to 11 million in 1975.
"Obesity threatens to become an increasing burden on all taxpayers as a result of the associated higher medical costs, lower productivity and wages, and reduced probability of finding employment ... Governments and employers have a compelling interest in finding ways to reduce obesity levels and discrimination against obese workers.," writes Susan L. Averett in her IZA World of Labor article.
Related content
IZA World of Labor articles
Obesity and labor market outcomes
Is maternal employment related to childhood obesity?
Consequences of the obesity epidemic for immigrants
Key topics
Workplace discrimination
Opinions
Is obesity the new smoking?
Weighing more and earning less: The hidden individual costs of obesity
IZA Discussion Papers
Not Only in My Genes: The Effects of Peers' Genotype on Obesity
Uncovering the Roots of Obesity-Based Wage Discrimination: The Role of Job Characteristics
Does Using Planning Policy to Restrict Fast Food Outlets Reduce Inequalities in Childhood Overweight and Obesity?
Disney CEO tells employees to return to the office four-days a week
Behavioral and personnel economics
Disney CEO Bob Iger has told employees that they will need to return to their corporate offices four days a week, starting from March 1, reports Reuters. The global Covid-19 pandemic resulted in companies around the world moving to working from home and hybrid work models in order to prevent the spread of the virus. However, vaccinations and a fall in more severe cases have now prompted some companies to recall their staff. In a memo to staff seen by the BBC, Iger is reported to have said, "Nothing can replace the ability to connect, observe, and create with peers that comes from being physically together, nor the opportunity to grow professionally by learning from leaders and mentors."
"WFH saves on time and money costs of commuting and grooming, offers greater flexibility in time management, and expands personal freedom," write Cevat Giray Aksoy, Jose Maria Barrero, Nicholas Bloom, Steven J. Davis, Mathias Dolls, and Pablo Zarate in their World of Labor commentary piece. However, they say, there is also "[a] concern … that younger workers, in particular, will lose out on valuable mentoring, networking, and on-the-job learning opportunities."
Related content
IZA World of Labor articles
Does working from home work in developing countries?
Key topics
Covid-19—Pandemics and the labor market
Opinions
Working from home around the world
IZA Discussion Papers
Germany's Capacities to Work from Home
Work from Home & Productivity: Evidence from Personnel & Analytics Data on IT Professionals