Germany's central bank warns of potential recession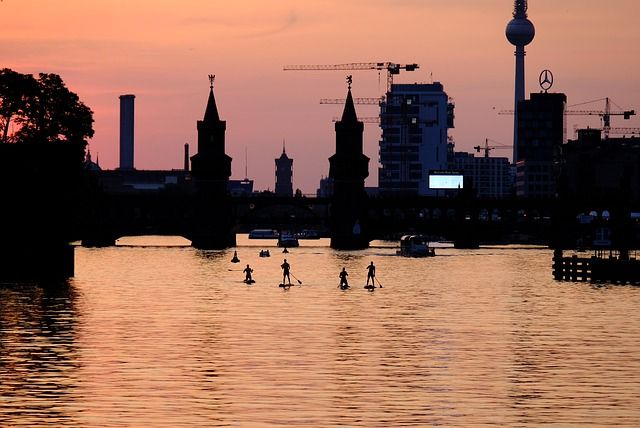 Persistent weakness in industry may have pushed Europe's largest economy into recession, according to the Bundesbank.
German GDP fell 0.1% in the second quarter of the year as demand for the country's exports was weakened by a global slowdown, also as a result of stockpiling ahead of the UK's original March Brexit deadline.
The Bundesbank expects output to remain "lacklustre" in the third quarter and says it "could continue to fall slightly." Two consecutive quarters of contraction are typically defined as a recession.
The German labor market held up robustly to the impacts of the Great Recession during the late 2000s, which also hit through declining exports. Decline in output was very large at that time, as described by Hilmar Schneider and Ulf Rinne in their IZA World of Labor article—GDP decreased by 4.7% in 2009 relative to 2008. Surprisingly though, while working hours declined by a similar magnitude, total employment remained relatively constant. Described as "internal flexibility," Schneider and Rinne explain how it was a very important factor in Germany's resilience to such a major economic shock.
Many analysts are concerned that continuing global trade tensions will prolong the downturn in German manufacturing and eventually affect the services sector, which remains strong, although confidence is starting to fall.
According to the Bundesbank, the jobs market is already showing signs of weakness. However, it reports that the construction boom is likely to continue, providing some support.
While the government is not currently intending to boost public spending to offset the slowdown, Finance Minister Olaf Scholz said that Berlin has the fiscal strength to counter any future economic crisis.
In their article, Schneider and Rinner identify future risks to the German economy as being "on the European and global level, including issues such as Brexit, the stability of the EU and the Eurozone, and the return of protectionism."
Read more IZA World of Labor articles on how recessions affect labor markets.