Child victims of Boko Haram enroll in school; India's female university students are locked in for their "protection"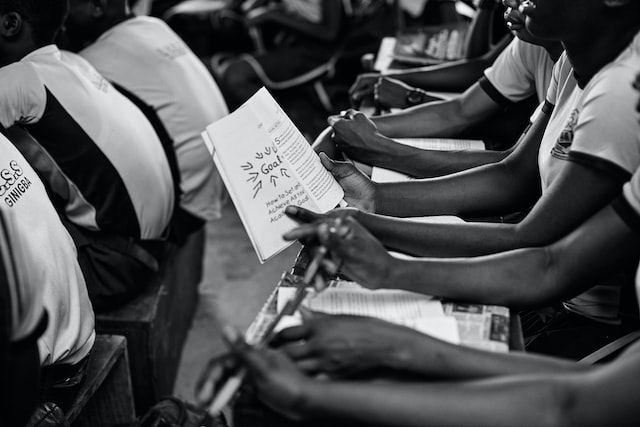 Today's global news summary brings news affecting Nigeria, India, and Pakistan and discusses issues as diverse as schooling, discrimination, and the climate crisis.
Child victims of Boko Haram enrol in school
Education and human capital
Seven thousand children displaced by the Boko Haram jihadist insurgency in Nigeria's Borno state were registered to primary and junior secondary schools on Sunday and Monday, reports the BBC. Many of the beneficiaries from the push to provide schooling have been orphaned by the violence in the region. The authorities in the area are building new schools to replace those previously destroyed and are sponsoring the children's education.
"Researchers agree that the most important thing schools can do to promote learning is to provide students with a high-quality teacher," writes IZA World of Labor contributor Todd Pugatch.
Related content
IZA World of Labor articles
Is teacher certification an effective tool for developing countries?
What is the economic value of literacy and numeracy?
Estimating the return to schooling using the Mincer equation
Key topics
The role of education in developing countries
Education and labor policy
Opinions
Making teacher certification work for developing countries
IZA discussion papers
Violent Conflict Exposure in Nigeria and Economic Welfare
Female university students' rights curtailed under guise of protection
Demography, family, and gender
A recent Tweet has highlighted the debate on gender inequality at India's universities, reports Quartz. A student at Aurangabad's Maharashtra National Law University (MNLU) tweeted that female students are subject to a 10 p.m. curfew, whilst male students are free to roam around campus at all hours. The rule is considered by the authorities to be for female students' "protection"; female students have suggested that if they are not safe from men's behavior then perhaps the men should be locked up instead. Other colleges also impose curfews on women, whilst some even dictate how female students should dress for their safety. Former faculty member of Azim Premji University and Jawaharlal Nehru University, Akash Bhattacharya, says "Restrictive in-times, discriminatory hostel and campus rules, sexism of various kinds, together prevent women from taking full advantage of their hard-won right to education."
Sexual harassment is "any unwelcome sexual advance, request for sexual favor, verbal or physical conduct or gesture of a sexual nature, or any other behavior of a sexual nature that might reasonably be expected or be perceived to cause offense or humiliation to another," writes Joni Hersch in her IZA World of Labor article.
Related content
IZA World of Labor articles
Identifying and measuring economic discrimination
Sexual harassment in the workplace
Key topics
Workplace discrimination
Videos
Gender discrimination and sexual harassment: A discussion with Joni Hersch
IZA Discussion Papers
Dropping Out, Being Pushed Out or Can't Get in? Decoding Declining Labour Force Participation of Indian Women
Nearly half a million people are displaced by flooding in Pakistan
Environment
Record-breaking flooding has killed more than 1,150 people and displaced nearly half a million people in Pakistan, reports the Guardian. Large areas of the country remain underwater and it is estimated that 33 million people are affected in some way by the floods. Initial government estimates also suggest the disaster has caused $10 bn damage to the economy. Abid Qaiyum Suleri, executive director of the Sustainable Development Policy Institute and a member of Pakistan's Climate Change Council, says "This year Pakistan has received the highest rainfall in at least three decades. So far this year the rain is running at more than 780% above average levels." Rains have hit earlier and more heavily than usual. The disaster reflects how poorer countries often pay the price for climate breakdown largely caused by more industrialized countries.
IZA World of Labor contributor Tatyana Deryugina has looked into the economic effects of natural disasters. In her article, she writes that: "The economic impact of a natural disaster does not end with physical damage and loss of life. Natural disasters can also affect victims' employment, health, and migration decisions, with potentially significant long-term repercussions."
Related content
IZA World of Labor articles
Economic effects of natural disasters
Climate change, natural disasters, and migration
Climate change and the allocation of time
Key topics
Environmental regulation and the labor market
Opinions
How will climate change affect what we do?
Videos
IZA World of Labor panel discussion on environment and health
IZA Discussion Papers
Fighting Climate Change: The Role of Norms, Preferences, and Moral Values
Risk-Taking Behavior in the Wake of Natural Disasters