World's richest already recouped their Covid losses while billions will live in poverty for a decade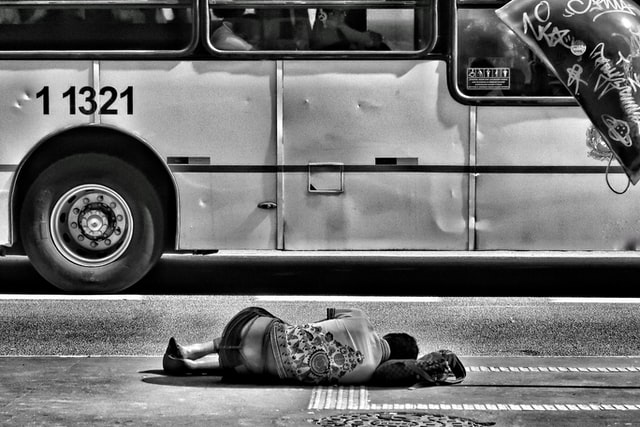 A new report released by Oxfam on the opening day of the World Economic Forum's Davos Agenda finds that it could take more than a decade for the world's poorest people to recover from the economic impact of the coronavirus pandemic, while the richest 1,000 people recouped their losses in just nine months.
The global survey of 295 economists from 79 countries commissioned by Oxfam reveals that 87% of respondents expect an "increase" or a "major increase" in income inequality in their country because of the pandemic. It is deepening long-standing economic, racial, and gender divides.
The world's ten richest men have seen their combined wealth increase by half a trillion dollars since the start of the pandemic. Oxfam says this is more than enough to pay for a Covid-19 vaccine for everyone and to ensure no one is pushed into poverty by the pandemic.
Women, overrepresented in the low-paid precarious professions hardest hit by the pandemic, are disproportionately affected. They also make up roughly 70% of the global health and social care workforce, which puts them at greater risk from Covid-19.
"Inequality is costing lives," says Oxfam. Infection and mortality rates are higher in poorer areas of even traditionally wealthy countries like France, while mortality rates in England's poorest regions are double those of the richest areas.
Gabriela Bucher, Executive Director of Oxfam International, says: "The fight against inequality must be at the heart of economic rescue and recovery efforts. Governments must ensure everyone has access to a COVID-19 vaccine and financial support if they lose their job. They must invest in public services and low carbon sectors to create millions of new jobs and ensure everyone has access to a decent education, health, and social care, and they must ensure the richest individuals and corporations contribute their fair share of tax to pay for it."
In September, Manuela Angelucci and Daniel Bennett wrote an opinion piece on inequality during Covid-19 for IZA World of Labor. While attempting to quantify the differential effects the coronavirus was having on the health and economic security of different groups of people in the US, they concluded that "while we may be all in this together, we are not all in this equally." They continue, "[n]ot addressing these differential effects with large-scale and swift redistribution of income on the one hand, and investing in efforts to reduce the viral spread and find effective cures and vaccines on the other, is a failure that will cause massive socioeconomic costs and protracted human suffering."
Find more articles, videos, and commentary on economic inequality on our curated subject page.