Vanuatu to permanently evacuate entire volcanic island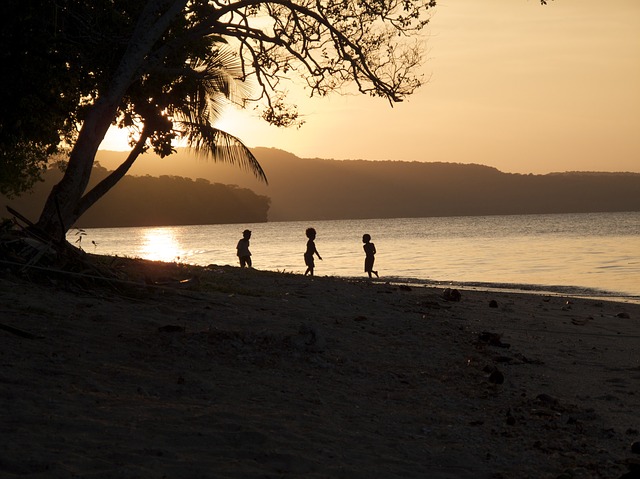 The Pacific nation of Vanuatu is preparing to permanently evacuate the entire population of Ambae island as thick ash spewing from the Manaro volcano makes continued habitation impossible.
Sitting on the Pacific Ring of Fire, a long, horseshoe-shaped seismically active belt fringing the Pacific basin, Ambae, one of Vanuatu's 65 inhabited islands, is home to approximately 10,000 people.
In what he described as "not an easy decision," government spokesman Hilaire Bule said that he expects the Council of Ministers to approve a relocation plan to two neighboring islands where many of Ambae's people have close family and spiritual ties by next week.
The island was temporarily evacuated in September 2017 when the eruption cycle began, but with continued eruptions impairing the water supply and fine-grained ash potentially harming people's breathing and respiratory functioning a more permanent solution is now needed.
Most people on Ambae live a subsistence lifestyle, farming and fishing. They have mixed feelings about the evacuation plans, with those badly affected by the ash eager to leave while others are resistant to losing their land and culture.
Bule acknowledged that there are many details still to work through, including around the provision of schools, facilities, land, and new homes for those displaced.
IZA World of Labor author Linguère Mously Mbaye, writes that "while it is largely accepted that climate change and natural disasters are one of the main challenges of the contemporary era, it is still difficult to achieve consensus on an appropriate course of action, particularly between developed and developing countries."
France, New Zealand, and Australia all provided aid and financial help for the earlier evacuation; and, on Thursday, Australia announced it would provide $300,000 to help with the island's permanent evacuation, with a focus on the needs of women, children, and those with disabilities.
Asked if there was a chance that the residents might one day move back to the island, Hilaire Bule, said: "You'll have to ask the volcano."
Mously Mbaye believes that "disaster management requires a holistic approach, which takes into account both private and public mechanisms for protection and intervention." Before an event, "public authorities can help households build disaster resilience through … better social protections, effective insurance mechanisms, and by diversifying the economy to reduce dependence on agriculture." Governments should also intervene rapidly and have strong institutions that can manage aid flows after disasters.
"Migration in the aftermath of climatic shocks or natural disasters should not be perceived as a threat for many reasons," she says, noting that "most migrants move internally or to neighboring countries." Above all in the case of disasters related to the climate, migration remains a human right. "Migrants should thus be received and integrated into host societies, for the benefit of all."
Read more articles from our Environment subject area.
Contact Olivier Deschenes or Nico Pestel directly with any questions in this area.