US to freeze visas for foreign workers until the end of 2020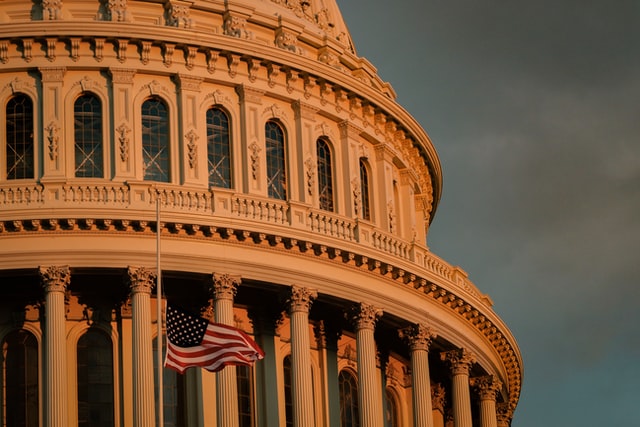 US President Donald Trump signed an executive order on Monday expanding a measure restricting visas to the US until December 31, 2020.
The order primarily affects H-1B visas, for high-skilled workers; H-2B visas, for seasonal employees; L-1 visas, for corporate executives; and J-1 visas, for scholars and exchange programs. The new measures come into effect on Wednesday.
There are broad exemptions for agricultural, health care, and food industry workers and it does not affect the status of immigrants already in the US.
The White House says the measures are needed to preserve jobs amid the economic downturn caused by the Covid-19 pandemic and estimates 525,000 American jobs will be saved or created as a result.
However, critics believe the government is exploiting the coronavirus pandemic to tighten up immigration laws.
Sharvari Dalal-Dheini, director of government relations at the American Immigration Lawyers Association, is concerned "that such a broad prohibition on legal immigration, whether an individual is coming permanently or temporarily, will negatively impact our country's ability to recover from a global health and economic crisis."
Dalal-Dheini says "the reality is that the jobs that these foreign nationals would have held are ones that U.S. workers can't or won't fill."
Amelie Constant echoes this belief in her IZA World of Labor article. She says that immigration's positive effects far outweigh any negative impacts: "Whether high- or low-skilled, migrants rarely substitute directly for native workers. Instead, migrants often complement native workers or accept jobs that natives don't want or can't do. They create new jobs by increasing production, engaging in self-employment, and easing upward job mobility for native workers. The presence of immigrants increases demand and can spur new businesses to open, creating more jobs for immigrant and native populations."
Read Amelie Constant's article in full, "Do migrants take the jobs of native workers?", and find other articles about the impacts of immigration on IZA World of Labor.
For more on the pandemic, visit our key topic page: Covid-19—Pandemics and the labor market
Reach out to an expert on the economics of immigration.