Turkey announces a new action plan to curb illegal migration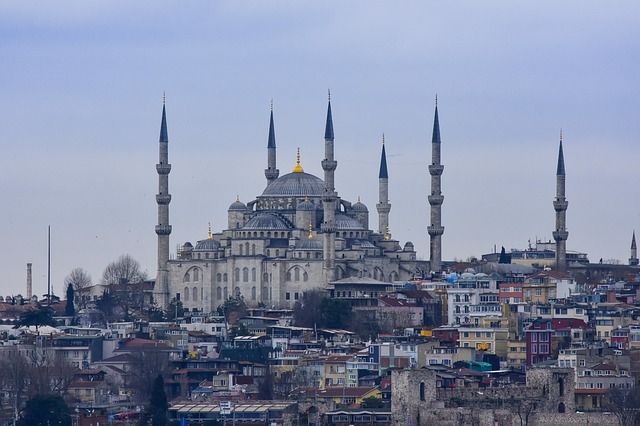 Last week, Turkey's interior minister, Süleyman Soylu, announced the introduction of new action plans for migration-related issues.
More than 165,000 irregular migrants have so far been detained in Turkey since the beginning of 2019, according to Soylu. That number is expected to exceed 300,000 by the end of the year.
After visiting the Kahramanmaraş Temporary Shelter Center in southern Turkey on July 28, Soylu reiterated that the plans aim only at the prevention of illegal migration.
Turkey has been the main route for refugees crossing into Europe since the start of the civil war in Syria in 2011.
"This issue only concerns irregular and illegal migration," Soylu said. "It is out of the question and not acceptable for Syrian people who are under temporary protection, foreigners that are granted international protection status or people who have residence permits in our country to be deported.
"We do not have the capability or right to do this. Nor do we have such a wish nor action," he stressed.
In his IZA World of Labor article on the integration of refugees into labor markets, Pieter Bevelander notes that only a small proportion of the world's refugees have managed to seek asylum and find some kind of sanctuary. He says that the political debate around the issue is fuelled by two related questions: "The first question is how potential refugees can seek asylum in a humanitarian and safe way. The second is connected to the host societies and the extent to which they want or are able to welcome newcomers, offer them protection, and subsequently integrate them into society."
Those under temporary protection in Turkey must be settled in the cities where they were officially registered. Under the new action plan, anyone residing in Istanbul without having been being registered there will be referred to camps if they fail to leave the province by August 20.
New registrations are not allowed in Istanbul and some other provinces except for "humanitarian reasons," which include medical treatment and education.
Host countries should be careful not to miss out on the potential economic gains offered by refugee immigration, according to Bevelander. He recommends improvements in asylum and skill accreditation processes to reduce the potential individual and societal costs incurred by the depreciation of refugees' human capital and credentials as they wait for official admission into their new host countries.