Pope Francis condemns the exploitation of women and children in Thailand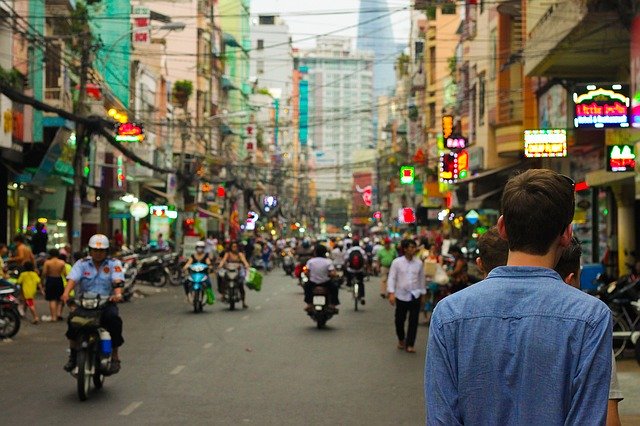 During his visit in Thailand, Pope Francis condemned the exploitation of women and children in the country, which is known for widespread sex tourism. He proceeded to say that the violence, abuse and enslavement those two groups suffer are evils that have to be uprooted. Around 35 million tourists visit Thailand per year and whilst the government has made steps to eliminate the country's image as a sex tourism destination, Bangkok, amongst other cities, is still rife with go-go bars and massage parlours, which often operate as sex parlours. According to figures from a 2014 UNAIDS report, there are approximately 123,530 sex workers in Thailand.

IZA World of Labor author Lisa Cameron has also looked at how governments can design social protection programs that poor women can benefit from. In her article, she argues that women face different risks in their daily lives than men do and so many women have difficulty accessing social protection programs, which are often not devised with women in mind. "Although increasingly common in developing countries, social protection schemes often fail to adequately protect women. […] Examining how and why women's needs for social protection differ from those of men and what schemes have successfully reached women is important for understanding how to design social protection for women."

As Thailand has some of Asia's oldest refugee camps, Pope Francis also addressed the refugee situation in the country. Recently, there has been an increase in the number of human smugglers and traffickers who have helped tens of thousands of Muslim Rohingya flee Myanmar. According to government data, this year the number of human trafficking victims rescued in Thailand is going to hit a record high due to the demand for cheap labor in Malaysia, which has caused a hike in the illegal trade.

Sherrie A. Kossoudji, also an IZA World of Labor author, has looked at what happens when people enter (or remain in) countries without permission as they flee economic hardship. In her article, she explains that: "Employers may take advantage of undocumented workers' lack of legal status by paying them less and making them work harder, since their ability to search for better jobs is impeded by their status. Undocumented residents, particularly women, are vulnerable to labor exploitation and sexual abuse because of their fear of deportation."

Read Lisa Cameron's article Social protection programs for women in developing countries and Sherrie A. Kossoudji's article What are the consequences of regularizing undocumented immigrants?