Joe Biden hosts virtual climate summit from the White House this Earth Day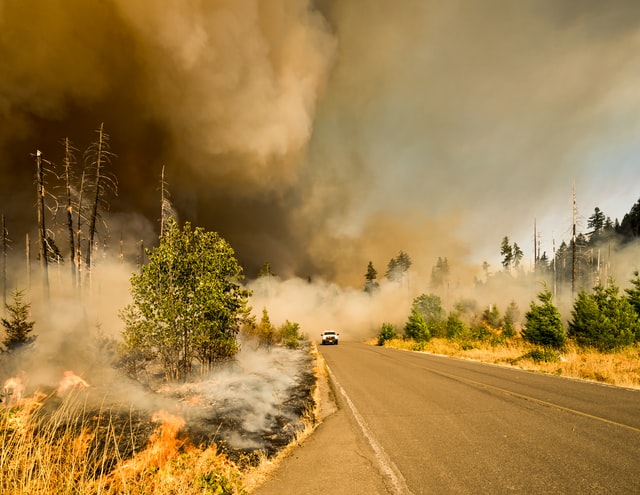 US President Joe Biden, who on his first day in office took action to return the US to the Paris Climate Agreement, is hosting more than 40 world leaders at a virtual climate summit from the White House over the next two days.
"The Leaders Summit on Climate will underscore the urgency—and the economic benefits—of stronger climate action," says a White House statement. "The Summit will also highlight examples of how enhanced climate ambition will create good paying jobs, advance innovative technologies, and help vulnerable countries adapt to climate impacts."
Biden is expected to unveil an updated carbon pledge for the US at the summit that, if achieved, would see its emissions nearly halved by 2030.
The key themes of the summit include:
Galvanizing the world's major economies to reduce emissions and keep warming limited to 1.5 degree Celsius.
Mobilizing public and private sector finance to drive the net-zero transition and to help vulnerable countries cope with climate impacts.
The economic benefits of climate action, emphasizing job creation and ensuring communities and workers benefit from transition to a clean energy economy.
Spurring transformational technologies that can help reduce emissions and adapt to climate change, while also creating enormous new economic opportunities and building the industries of the future.
Showcasing subnational and non-state actors that are committed to green recovery.
Discussing opportunities to strengthen capacity to protect lives and livelihoods from the impacts of climate change, address the global security challenges posed by climate change, and address the role of nature-based solutions in achieving net zero by 2050 goals.
Countries perceived as being laggards on climate issues have been urged to show greater ambition.
"[W]hile it is largely accepted that climate change and natural disasters are one of the main challenges of the contemporary era, it is still difficult to achieve consensus on an appropriate course of action, particularly between developed and developing countries," writes Linguère Mously Mbaye in her IZA World of Labor article on climate change and migration.
Mbaye says: "there is a lack of solidarity between countries," which raises equity issues "because poor countries only play a small role in driving the climate change process compared to developed ones, yet their increased vulnerability exposes them more than richer nations to its adverse effects."
She believes that "addressing the issue of climate change requires better governance on a global scale, with more efficient aid allocated to vulnerable countries as well as better migration policies toward migrants from those countries."
Read Linguère Mously Mbaye's article, "Climate change, natural disasters, and migration."
Read more environment-related content on IZA World of Labor.