Friday news roundup September 6, 2019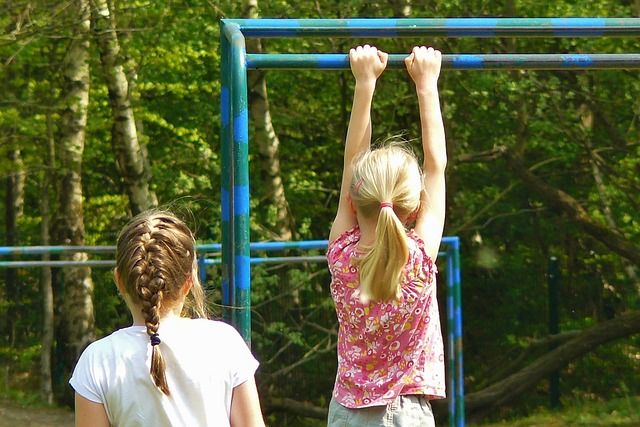 More active children perform better in reading, writing, and mathematics than less active children. A recent review of English primary school children shows that children aged between five and seven who are more active than their peers perform better in key stage one results in reading, writing, and mathematics. The WHO recently described levels of childhood physical activity as a global crisis. While the Department of Health recommends at least 60 minutes of physical activity every day for children, UK figures show only 17.5% of English, 38% of Scottish, 51% of Welsh, and 12% of Northern Irish children meet the recommended levels. Poverty, urbanization, changing patterns of transport, and increased technology have all been named as potential reasons for the decline in activity.
The world is investing less in clean energy. China, which has a quarter of the world's solar panels and a third of the world's wind turbines, has seen the biggest drop. In 2018, the Chinese government slashed investment subsidies. In April, it said it would prioritize wind and solar projects that can generate power at the lowest prices. This has contributed to a 60% fall in Chinese investment in renewable energy in two years. Clean-energy investment has also declined in the US, and in Europe, France, Germany, and the Netherlands are spending less. In contrast, Spain unveiled a renewable-energy plan in December 2018. Although investment in clean energy is down, production of it continues to rise. Over the last ten years, renewable-energy capacity has quadrupled. Half of that increase was from solar. Yet fossil fuels still dominate. China remains the world's biggest consumer and producer of coal; India is still building coal-fired power plants; and in South-East Asia the share of coal in electricity generation is on the rise.
Turkey has warned it could reopen the route for Syrian refugees to enter Europe if it doesn't receive more international support. Turkey's President Erdogan has called for "logistical support" from the international community to establish a safe zone for refugees in north-east Syria. Turkey is currently hosting more than 3.6 million Syrian refugees who have fled civil war. Under a 2016 agreement with the EU, which involved a pledge for the EU to provide €6 billion in aid to Turkey to house Syrian refugees, Turkey imposed stronger controls to curb the flow of migrants and refugees to Europe. However, as a result of heavy fighting in the north-western province of Idlib, Turkish officials believe more refugees could now be pushed into Turkey. Tens of thousands of civilians have already fled north from Idlib to the Turkish border. The previous deal helped to ease the refugee crisis suffered in 2015 on the Greek islands close to Turkey, whose facilities were overwhelmed. The "safe zone" plan is considered controversial as it would involve moving many Syrians into the north-east who are not originally from that area.