Friday news roundup September 17, 2021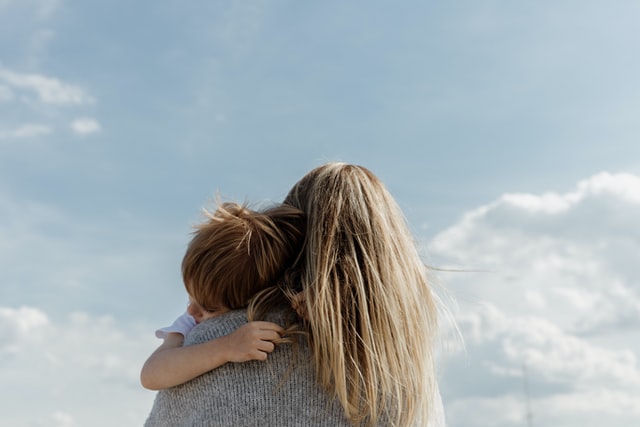 The US Treasury reported that inadequate childcare is hampering the country's economy. The Treasury report, released on Wednesday, says the childcare system in the US is failing to serve many families due to insufficient supply and high cost, hampering parents' ability to contribute to the economy. According to the report, parents are having to pay for childcare at a time in their lives when they can least afford it, when they already have high mortgage and student loan debt. Inadequate and unaffordable childcare could also be behind why women's labor force participation in the US has remained flat since 2000 when it has been rising in other advanced economies. Women generally take on more caring responsibilities, a situation only exacerbated by the current global Covid-19 pandemic. Making childcare more available and affordable could be a means toward a fuller labor market recovery as it would allow more parents, particularly mothers, to return to the workforce.
Read Almudena Sevilla and Sarah Smith's IZA World of Labor commentary piece on "Childcare during Covid-19."
Ola's new Indian factory will be run entirely by women. Ola, manufacturer of electric scooters, has announced that its Futurefactory will employ over 10,000 women, making it the world's largest women-only factory and only all-women automotive manufacturing facility. The company's aim is to create a more inclusive workforce and provide economic opportunities for women across the board, improving their lives, the lives of their families, and of the whole community. CEO Bhavish Aggarwal stresses in his announcement of the move how studies show that providing women parity in the labor workforce can grow India's GDP by 27%. Women's participation in the manufacturing sector currently sits at just 12%. In order to increase that figure, Ola has invested in the training and upskilling of women in core manufacturing skills, enabling them to produce every aspect of every vehicle manufactured at Ola Futurefactory. Ola envisions a world with clean mobility, a carbon-negative footprint, and an inclusive workforce and Futurefactory places it a step closer to that possibility, says Aggarwal.
Explore the IZA World of Labor key topics page on Female labor force participation.
Climate change could force 216 million people to migrate within their own countries by 2050. The World Bank's Groundswell II report also reveals that hotspots of internal climate migration could emerge as early as 2030. However, the report says that the scale of climate migration could be reduced by as much as 80% with immediate and concerted action to reduce global emissions, and support for green, inclusive, and resilient development. By 2050, sub-Saharan Africa could have as many as 86 million internal climate migrants; East Asia and the Pacific, 49 million; South Asia, 40 million; North Africa, 19 million; Latin America, 17 million; and Eastern Europe and Central Asia, 5 million. "The Groundswell report … clearly lays out a path for countries to address some of the key factors that are causing climate-driven migration," says Juergen Voegele, Vice President of Sustainable Development at the World Bank. Policy recommendations include: reducing global emissions and making every effort to meet the temperature goals of the Paris Agreement; embedding internal climate migration in far-sighted green, resilient, and inclusive development planning; preparing for each phase of migration, so that internal climate migration as an adaptation strategy can result in positive development outcomes; and, investing in better understanding of the drivers of internal climate migration to inform well-targeted policies.
Explore IZA World of Labor content (articles, commentary, and video) on Environmental regulation and the labor market.