Friday news roundup October 30, 2020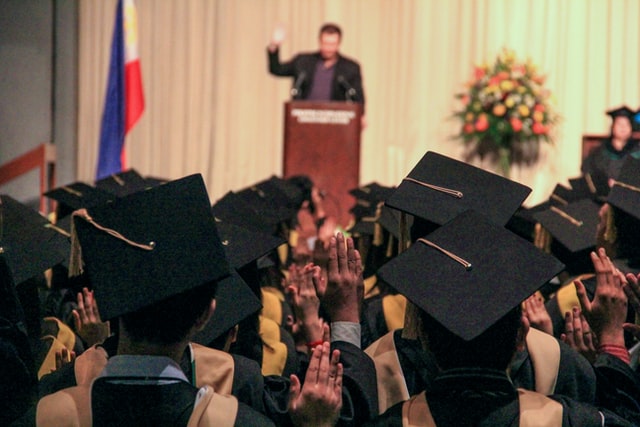 Universities have a role to play in enriching communities, according to new research. New research commissioned by the British Council assesses the value provided by higher education. It shows that the value of universities is not just in education, they also expand the economy, support democracy, and advance equality and sustainability. The researchers looked in particular at low and lower middle income countries, seeking to assess the economic, social and political benefits (or disadvantages) tertiary education brings to these societies. They found that university education, if well delivered, can help overcome political, economic, social, and cultural divisions. "They help people think about how our lives interconnect, and how our skills can be useful to each other," says Elaine Unterhalter, Professor of Education and International Development, UCL, who undertook the research with colleagues.
Singapore is to ease coronavirus restrictions for migrant workers. Hundreds of thousands of migrant workers have largely been confined to dormitories since the spring. Singapore's economy is heavily dependent on migrant workers who generally come from South Asian countries and work in construction, shipbuilding, manufacturing, and other sectors. They account for about 95% of Singapore's 58,000 total Covid-19 cases. From Saturday, workers who test negative for the coronavirus will be allowed to visit designated recreation centers on their days off. Such centers are where the workers go to buy groceries, get haircuts, send money to their families back home, and socialize with friends. While the country has been opening up for native workers, migrant workers have been barred up until now from leaving their dorms except for work and essential errands.
A ruling on abortion in Poland sparked a "women's strike." A court ruling that introduced a near-total ban on abortion in the mainly Catholic country has resulted in large protests in several Polish cities. The decision means terminations are only valid in cases of rape or incest, or to protect the life of the mother. Opponents say it puts women at risk by forcing them to carry a baby that is unlikely to survive birth. Supporters say it will prevent the abortion of fetuses diagnosed with Down's syndrome. The organizers of the protests said many firms had agreed to let women employees take the day off to protest. An opinion poll conducted for Gazeta Wyborcza suggests that 59% of those surveyed disagree with the law change. The ruling will come into force after it is published in the official gazette.
The outgoing chief of the UK's Confederation of British Industry stepped up pressure on the government to conclude Brexit trade talks with the EU. Dame Carolyn Fairbairn, the first female CBI director general, said her biggest regret is that the issue had not been resolved earlier, she warned ministers that businesses grappling with Covid-19 are unprepared for a hard Brexit. Although the CBI campaigned to remain, Fairbairn said the CBI accepted the result and have campaigned from day one for a good deal that protects jobs. The concern now is that, with much of the country facing new Covid-19 restrictions, many companies are going backwards in their Brexit preparations. Fairbairn urges the government to set up a task force to speed up preparations as soon as a deal has been reached. While the government has been concentrating on the fishing industry, she says that tariff-free trade could be the difference between companies in the automotive sector—which is 40 times larger than the fishing industry—staying in the UK or going. "A deal is enormously better than no deal," she said.