Friday news roundup October 1, 2021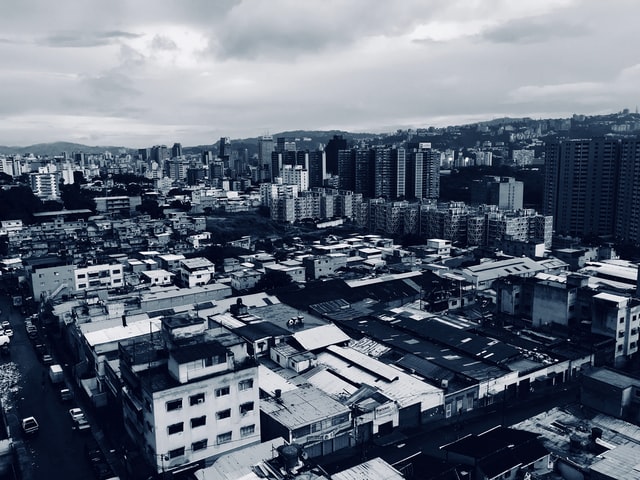 Three in four people in Venezuela are in extreme poverty, according to a new study. A new report by researchers at Andrés Bello Catholic University (UCAB) says extreme poverty in the country has risen to 76.6%, from 67.7% in 2020. Someone is considered to be in extreme poverty if they are living on less than $1.90 (£1.40) a day. The researchers link the increase to both the coronavirus pandemic and an ongoing fuel crisis. The poorest have been the hardest hit by coronavirus lockdowns and fuel shortages, says the report. The rise in extreme poverty reversed the improvement seen in the previous year, which came after the government started direct cash transfers to those in need and implemented economic changes, including the relaxation of price controls.
Find IZA Word of Labor content on the subjects of the informal economy and how governments can help fight poverty.
United Airlines is to fire workers who have refused to get a Covid-19 vaccination. It was reported on Tuesday that about 600 of United Airlines' 67,000-person US work force were set to lose their jobs for refusing to comply with the company's vaccination mandate. In August, United Airlines became the first US carrier and one of the first large corporations to mandate vaccination for Covid-19. A company spokesperson confirmed this week that the airline had started the process to terminate 593 US-based employees. However, that number fell to 320 by Thursday as more staff informed the company of their vaccination status. Other large employers like Microsoft, Disney, Tyson Foods, and the federal government have also rolled out vaccination rules for many of their employees.
Read Daniele Nosenzo's IZA World of Labor article, "Employee incentives: Bonuses or penalties?" Find more content (articles, commentary, and video) on the subject of personnel economics.
Sub-Saharan Africa is lagging behind in mobile broadband coverage. A new report by GSMA—an organization that represents the interests of mobile operators worldwide—says that although the region has seen a significant reduction in areas not covered by a mobile broadband network, a coverage gap of 19% (in 2020) is still three times the global average of 6%. GSMA provides data about mobile broadband connectivity, coverage gaps, and usage gaps (where broadband is available, but not used for reasons like affordability). The report suggests speeding up adoption of mobile broadband in the region. Mobile phones are the main tool people use to access the internet in Africa and other developing parts of the world, enabling users to keep in touch and access important information, services, and opportunities. Affordability has improved substantially but remains a key barrier, especially handset affordability, and significant gender and rural–urban gaps persist. Women are 37% less likely to use mobile internet than men.
Read "Does broadband infrastructure boost employment?" by Oliver Falck. Find articles on the subject of Development.