Friday news roundup May 3, 2019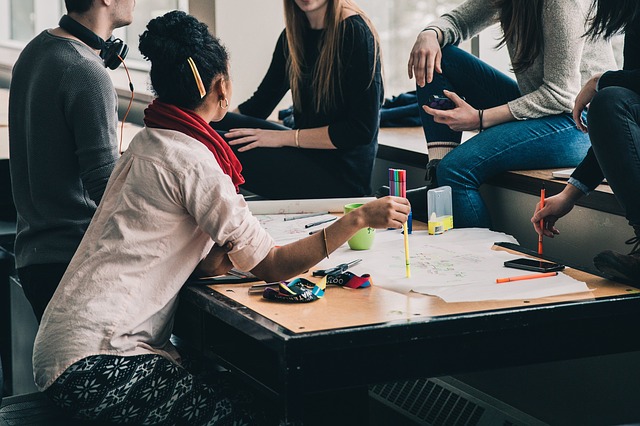 New research highlights the need for universities to "accelerate efforts" to close the attainment gap between white and black, Asian and minority ethnic (BAME) students. The report by Universities UK (UUK) and the National Union of Students (NUS) finds a 13% gap between the chances of white and BAME students attaining a first or upper second degree, with 81% among white students compared to 68% among BAME students. The report advises universities to lead by example by providing strong leadership and a commitment to removing the attainment gap, encouraging conversations about race, and analyzing data on the gap. Students commented on the impact that not seeing role models they can associate with in certain careers, universities, and companies, can have on their belief on being able to enter those career paths themselves.

President Trump announced an expanded "conscience rule" to protect health care workers who oppose abortion, sterilization, assisted suicide, and other medical procedures that may conflict with their religious or moral beliefs. The rule means that health care institutions can be penalized with a loss of federal funds if they fail to respect the rights of such workers. Some groups fear the rule will result in a lack of care for patients seeking this medical care and may increase discrimination against gay or transgender patients. There have always been protections for health care workers from offering care that conflicts with their personal beliefs but the new rule uses 25 separate laws to make one broad framework. It allows workers to decline care and refuse to refer patients to someone who will provide it.

A recent report by the Human Sciences Research Council finds that income inequality in South Africa could be tackled with a wealth tax. Wealth taxation would reduce wealth inequality whilst diversifying the sources of government revenue, argue the report's authors. South Africa had Gini coefficients of 0.93 in 2010/11 and 0.94 in 2014/15 and it is not reducing. Furthermore, in 2015 South Africa's wealthiest 10% owned more than the remaining 90% of total wealth in the country, with 80% owning almost no wealth. The report suggests initially implementing a net wealth tax at a low rate and making it mandatory for all citizens to disclose their wealth. Such a tax would shift taxation on employment to taxation on capital and investment income.

Petrol and diesel cars and motorbikes will be banned by 2030 in Amsterdam. City authorities say pollution is responsible for shortening life expectancy and all the traffic within the area must be emission-free by 2030 under the Clear Air Action Plan. "Pollution often is a silent killer and is one of the greatest health hazards in Amsterdam," said Sharon Dijksma, councillor for the city's traffic. Diesel vehicles that are older than 15 years will be banned from going within the A10 ring road around the city as of next year. Residents are being encouraged to switch to electric and hydrogen cars and authorities hope that the second-hand electric car market will grow in the next few years.