Friday news roundup May 24, 2019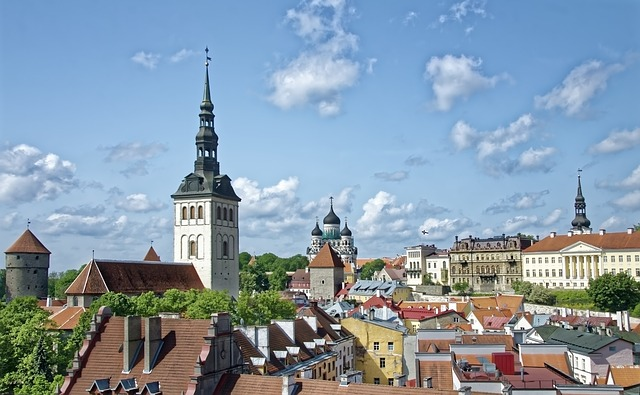 Estonia successfully introduced free public transport. In 2018 Estonia set an ambitious target of becoming the first country with free, nationwide public transport. Buses are now free of charge in 11 out of 15 of its counties. Tallinn's city government decided to introduce free public transport after the 2008 financial crisis when it found prices were too high for the poorest residents. Critics argued the transport system would become overcrowded and underfunded and the system would fail. However, population growth and a resultant increase in tax receipts mean the system is a success. Non-Tallinn residents and tourists still pay for tickets, providing additional revenue.
Romania will hold an anti-corruption referendum. On Sunday, as well as going to the polls to elect new members of the European Parliament, Romanians will take part in a referendum which questions controversial justice reforms proposed by the government. The referendum was called by centre-right President Klaus Iohannis who is concerned that reforms will hand impunity to politicians convicted of grave offences. Brussels has also criticized the measures, with the European Commission threatening sanctions. Voters will be asked: (1) "Do you approve of a ban on any amnesty or pardon for corruption-related offences?" (2) "Do you approve of a ban on emergency decrees to change criminal penalties?" If the "yes" vote is successful for either question, parliament is supposed to make the proposition law. However, at least 30% of voters have to take part in the vote for it to be considered valid and with several government figures calling for a boycott, the threshold may not be reached.
Net migration to the UK from other EU countries fell to its lowest level in almost a decade. ONS figures published on Friday show EU arrivals outnumbered those leaving by 74,000 in 2018 (down from 99,000 in 2017). EU net migration has fallen by 60% since the 2016 Brexit referendum, leaving businesses that rely on European workers struggling to fill vacancies. Fewer people migrated to the UK for work and the number of EU citizens migrating for study also fell. However, net migration from countries outside the EU was 232,000, far above the government's total net migration target of 100,000.
Only 7% of 596 cities ranked scored an "A" for cutting emissions and setting clear environmental strategy. Reykjavik, Cape Town, London, and New York are among the 43 cities praised by CPD—an organization that helps companies, towns, and countries track their environmental impact—for taking action against the climate emergency. CPD awarded grades "A" to "D" to cities self-reporting on the company's environmental disclosure platform, with an "A" demonstrating strong climate-adaptation strategies and a clear plan for the future. The UN estimates nearly 70% of the world's population will live in urban areas by 2050, so reducing emissions and making cities cleaner will benefit millions.