Friday news roundup March 15, 2019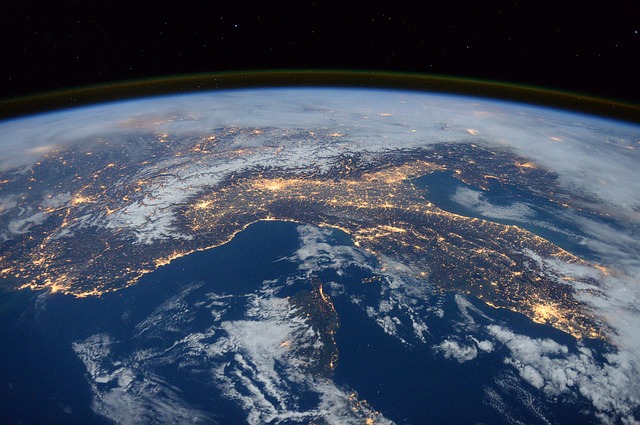 China passes new foreign investment law. On the final day of the National People's Congress (NPC)—the annual meeting of China's legislature—delegates voted overwhelmingly in favor of a bill which could facilitate US trade talks. The US–China trade battle, which started in 2018, has seen both sides impose tariffs on millions of dollars' worth of each other's goods. The new law will come into effect on January 1, 2020, and aims to create a more level playing field between domestic and foreign businesses. However, some feel that the bill is still quite general and does not fully address the concerns foreign firms have about doing business in China.
School children around the world are skipping class today to demand action on climate change. March 15 will see tens of thousands of students worldwide taking to the streets to demand that elected officials act on climate change. Today's march is an offshoot of the #FridaysForFuture movement which began when 16-year-old Swedish environmental activist Greta Thunberg started skipping school on Fridays in August 2018 to protest outside Sweden's parliament. Thunberg, who this week was nominated for the Nobel Peace Prize, delivered a speech at the UN's COP24 Conference in December 2018 in which she told climate negotiators they weren't "mature enough to tell it like it is." She followed up at the World Economic Forum in Davos in January when she warned the global elite that "Our house is on fire." Thunberg has said she won't stop her sit-ins until Sweden is in line with the Paris Agreement. Inspiring thousands of young people across the globe, today's march could be one of the largest environmental protests in history.
A number of British firms have switched over to a four-day working week. In a bid to deliver greater productivity and a better life–work balance, more small, British firms are trialing a four-day working week. The Guardian reports that a lingerie manufacturer, a lighting design firm, and a landscape architect are among a wave of employers experimenting with a shorter working week for the same pay. The Wellcome Trust, a much larger organization, is also thinking about undertaking a trial for its 800 staff. The UK's shadow finance minister, John McDonnell, has commissioned a study into the value of a four-day working week from economist Robert Skidelsky, and the Scottish National Party is to debate a motion in April calling for a review which could lead to the introduction of the scheme in Scotland. The Confederation of British Industry, however, opposes the move on the basis that it does not provide workers with enough flexibility.
Pentagon approves new transgender rules for US troops. The US Defense Department has approved a new policy which falls short of the all-out ban on transgender troops ordered by President Trump but will largely bar military troops and recruits from transitioning to another sex, and require most to serve in their birth gender. The policy follows a lengthy and complicated legal battle and could force the military to discharge transgender individuals who need hormone treatments or surgery and those unable or unwilling to serve in their birth gender. Currently serving transgender troops and anyone who has signed an enlistment contract by April 12 may continue with plans for hormone treatments and gender transition if they have been diagnosed with gender dysphoria. House Speaker Nancy Pelosi called the ban "cowardly."
Read more IZA World of Labor articles on happiness, enviornmental regulation, and discrimination.