Friday news roundup January 24, 2020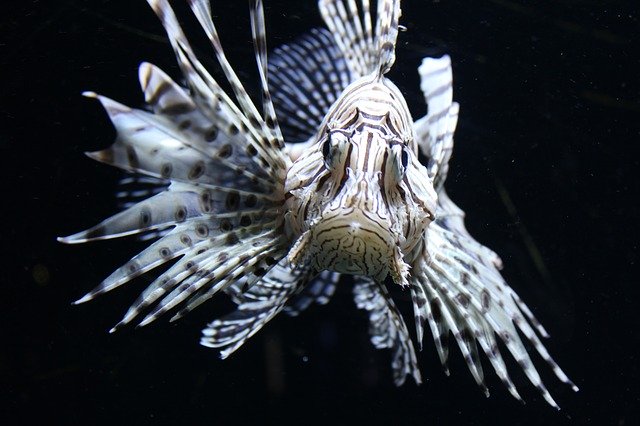 Harpoon-throwing robots are helping to tackle Florida's lionfish problem. Robot "reef sweepers" are helping wildlife agencies to fight an invasive species of fish with a voracious appetite and few known predators. Lionfish outcompete local species like snapper for crustacean prey; the presence of a single lionfish is believed to drive down the diversity of a coral reef community by 79%. While some live in waters shallow enough for local spear fishermen to hunt them, others can live at depths of up to 1,000 feet, making them more inaccessible. The remotely operated vehicles (ROVs), costing up to $300,000 each and still in a prototype phase, require a trained employee on land who uses a joystick to hunt down the target. The current prototype's kill capacity is 150 fish per trip, but the technology's developers ultimately aim to have each ROV kill 1,000 lionfish a day.
The wealth gap is widening for more than 70% of the global population, according to a new UN report. The latest World Social Report calls on policymakers to act now or already entrenched inequalities will worsen. It says the absolute gap between the average incomes of people living in high- and low-income countries has doubled since 1990. Disparities have even increased in countries where inequality had been falling in recent decades, i.e. Argentina, Brazil, and Mexico. The UN believes that better use of technology, a transition towards greener economies, better urban planning and city management, and better migration policies and lower transaction costs for family remittances could help reduce the inequalities.
Business leaders have called on the UK Home Secretary to lower the minimum wage required for migrant workers post-Brexit. Industry bodies representing hundreds of thousands of businesses across the entire UK economy have urged Priti Patel to ensure that new immigration rules do not deny them "access to the labour and skills needed to support the economy." A £30,000 threshold was initially proposed under Theresa May but industry leaders believe a much lower £20,100, coupled with a requirement that earnings are higher than 25% of the people doing the same job, would be high enough to protect the wages of native workers from being undercut by cheap foreign labor, while not worsening staff shortages in professions such as translators and care-home managers. The government's Migration Advisory Committee is due to publish its review of the £30,000 threshold in the coming days.
Hundreds of US-bound migrants were stopped from entering Mexico by security forces. Mexico has cut off migration routes to the US under pressure from US President Donald Trump. The migrants, mainly from Honduras, waded across a river after being refused permission to cross a nearby bridge. Security forces fired tear gas to force them back and rounded up those who managed to make it across. The detained migrants were transferred to immigration stations, from where they will be returned to their home countries if their legal status cannot be resolved. Many of the migrants said they were fleeing violence, poverty, and high murder rates in their home countries. Mexico says the migrants can stay and work in Mexico and apply for asylum but will not be allowed free passage to the US. President Trump reached a deal with Mexico in June 2019 to stem the flow of migrants to the US after threatening the country with high tariffs. Mexico agreed to take "unprecedented" steps to curb irregular migration, including deploying its National Guard.