Friday news roundup January 10, 2020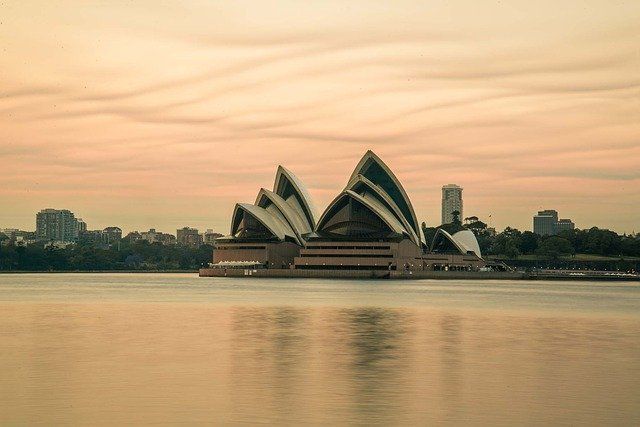 Australia has urged a quarter of a million people to flee from the continuing bushfires. On Friday, people were urged to evacuate their homes as rain failed to counter the dangerous conditions created by soaring temperatures and erratic winds. Authorities sent emergency texts to 240,000 people in Victoria telling them to leave, while people in high-risk regions in New South Wales (NSW) and South Australia were also urged to think about leaving. Since October, 27 people have died, 2,000 homes have been destroyed in NSW alone, and thousands have been evacuated as bushfires have scorched more than 10.3 million hectares (25.5 million acres) of land, an area bigger than Portugal. An estimated 1.25 billion animals are also estimated to have been killed or injured, potentially destroying ecosystems. The fires have emitted 400 megatons of carbon dioxide and produced harmful pollutants, with smoke drifting across the Pacific and affecting cities thousands of kilometers away in South America. The Westpac Banking Corporation estimates total bushfire losses to date are about A$5 billion (US$3.44 billion) and the Insurance Council of Australia estimates damages claims from the fires are currently more than A$900 million (US$619 million).
Norway is to accept 600 refugees and asylum seekers evacuated to Rwanda from conflict in Libya. Rwanda signed a deal with the UN and African Union in September aimed at resettling people who had been detained in Libya while trying to reach Europe. More than 4,000 people are thought to be currently living in Libyan detention centres. Only Norway and Sweden have so far agreed to resettle people from the Rwandan transit camp, according to Rwanda's foreign minister, Vincent Biruta. Norway has agreed to resettle 600 people, while Sweden has so far accepted seven, he says. Norway's four-party government coalition agreed in 2019 to accept a total of 3,000 refugees from UN camps in 2020. In a statement to Reuters, Norwegian justice minister Jøran Kallmyr said the plan to resettle 600 people proved that "we don't support cynical people smugglers, and instead bring in people who need protection in an organised manner." Kallmyr believes "A transit camp like the one in Rwanda will contribute to that effort."
Raising the minimum wage by just $1 could cause suicide rates to drop by up to 6%, according to new research. New research published in the Journal of Epidemiology & Community Health finds that a $1 increase in the minimum wage is linked to a 3.5% to 6% drop in the suicide rate among Americans with a high school education or less. Lead author John Kaufman says the effect is most powerful when there's a lot of unemployment. The study looked at monthly data for suicide rates, the difference between the effective state and federal minimum hourly wage, changes in state minimum wages, and unemployment data from 1999 to 2017, for the whole of the US. Although the study is purely observational, Kaufman believes higher minimum wages could save lives: "[T]here are interventions or levers you can pull to try to improve people's well-being or health from a societal level," he says, "and laws like this might be one such option."
New laws mean Dutch employees will benefit from tax breaks and incentives on e-bikes. New laws which came into force in the Netherlands on January 1, 2020 mean residents can get interest-free loans to purchase e-bikes, lease bikes from their employer, and get reimbursed for kilometres ridden for business purposes. Sales of e-bikes are already booming in the Netherlands, but the new laws are likely to put an extra 150,000 e-bikes on the road in 2020. The leasing scheme is due to be very affordable, with employees only needing to pay 7 euros a month to lease a bike worth 3,000 euros and add 210 euros to their annual taxable income. There will also be reimbursement for business mileage traveled by bike, with workers able to claim 19 euro cents for every kilometre ridden.