Friday news roundup February 8, 2019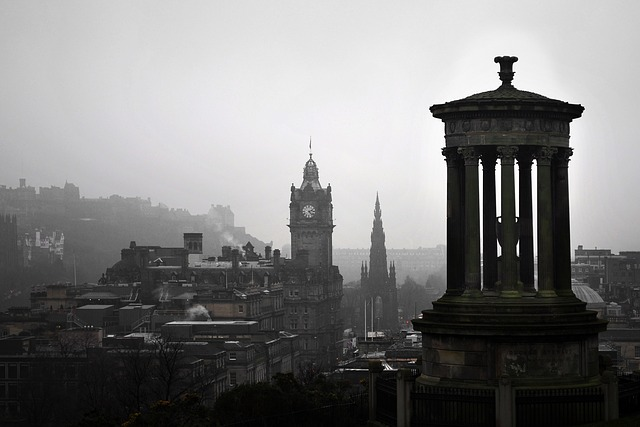 Life expectancy growth in Scotland has stalled and health inequalities have widened, according to new reports. Over the last seven years Scotland, which has the lowest life expectancy rate in the UK, has seen its slowest growth in life expectancy since the 1970s. Death rates have also started rising in deprived areas of the country. Between 1992 and 2011, it took 5.5 years to add a year to a woman's life expectancy and four years for a man. Current trends suggest it will take nearly 21 years for women to start living an extra year, and 11.5 years for men. Dr Gerry McCartney, head of the public health observatory at NHS Health Scotland, said: "Life expectancy … serves as a 'warning light' for the public's health." Dr McCartney suggested a number of factors are at play, but "[T]he strongest candidates are recent policies that address recent economic setbacks which have reduced spending on benefits, squeezed incomes and trapped people in poverty—these may all have contributed."
Asylum seeker, Behrouz Boochani, won Australia's top literary prize. The Kurdish-Iranian journalist has been held on Papua New Guinea's Manus Island since 2013 having traveled on a refugee boat toward Australia from South-East Asia fearing for his life in his native Iran. He wrote his debut novel No Friends but the Mountains: Writing From Manus Prison while in detention, mostly via WhatsApp. A prominent critic of Australia's hard-line immigration policy, in a pre-recorded acceptance speech from Manus Island, Boochani said receipt of the A$100,000 (US$72,390) Victorian Prize was: "A victory against a system that has never recognised us as human beings. It is a victory against a system that has reduced us to numbers." Australia has vowed that any asylum seekers who arrive by boat will never be resettled in Australia, even if found to be genuine refugees. Those intercepted making the journey have instead been sent to remote Pacific camps on Nauru and Manus Island for processing. The Australian government says these policies are a necessary deterrent to prevent dangerous attempts being made to reach the country by sea.
The sister of Thailand's King Maha Vajiralongkorn entered the race to become the country's next prime minister. In what has been described as an unprecedented move that redraws the country's political landscape, Ubolratana Rajakanya Sirivadhana Barnavadi said she was exercising her rights as a citizen in accepting an offer to represent the Thai Raksa Chart party, which is allied to the former PM Thaksin Shinawatra, who was ousted in a coup in 2006. The Thai monarchy has typically separated itself from the nation's politics, and the princess will be the first member of the royal family to run for the office of PM. She will face Prayut Chan-o-cha, coup leader and head of Thailand's military junta, who says he is running to "maintain peace and order." Ubolratana relinquished her official royal title when she married a US citizen in the 1970s, but is still considered a member of the royal family. She said: "I have accepted the Thai Raksa Chart party nomination for prime minister to show my rights and freedom without any privileges above other fellow Thai citizens under the constitution." The move could have a profound effect on next month's election.
Read more IZA World of Labor articles on economic inequality and migration policy.