Friday news roundup February 1, 2019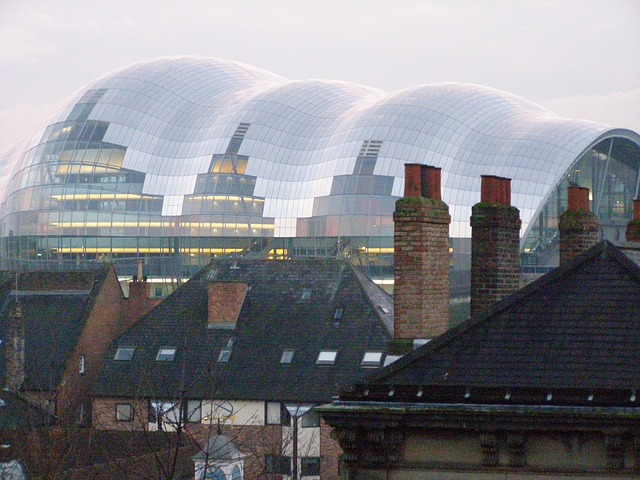 Northern millennials in the UK are less likely to live into their 50s than their southern English counterparts, researchers writing in the Journal of Epidemiology and Community Health have discovered. By analyzing national mortality data, the authors found a large mortality gap between young adults, aged 25–44, living in the north and south of England, a gap which has been growing since the mid-1990s. In 1995, there were 2.2% more deaths among northerners aged 25–34 than southerners; but by 2015, northerners in this age group were 29.3% more likely to die than their southern counterparts. The causes are complex, but likely influenced by the environment, jobs, migration, and lifestyle factors—as well as long-term political power imbalances, which have concentrated resources and investment in the south. The authors conclude: "This profound and worsening structural inequality requires more equitable economic, social and health policies, including potential reactions to the England-wide loss of improvement in premature mortality."
India's main opposition promised a universal basic income if elected. The Congress party said it will implement a variation of a universal basic income targeted at the poor if it wins the upcoming national election. The ruling Bharatiya Janata party (BJP) dismissed the proposal as financially irresponsible. The minimum income guarantee could take the form of a direct cash transfer, but it is unclear whether it would replace subsidies on food, petrol, and fertilizers valued at 2.64tn rupees (£28bn) provided for all Indians in the 2018–2019 budget. Congress' former finance minister P. Chidambaram said more details of what he called "a turning point in the lives of the poor" would be revealed in the party's manifesto. BJP spokesman, Gopal Krishna Agarwal, told Reuters the government had examined a UBI in 2014 but concluded that eliminating all subsidies would provide only enough funds to pay 6,000 rupees per family per month, less than what is required to feed them.
The Dubai Media Office responded to international media reports that mocked the lack of women at the UAE's gender equality awards. In the statement issued by Dubai Media Office, the UAE stressed its unwavering commitment to embedding a culture of gender balance across the region and said the awards had been received by men on behalf of the governmental entities they represented. The awards recognized entities, as opposed to individuals, for their collective gender-balance efforts. Women in the UAE make up 66% of the public sector with 30% in leadership roles. The UAE also has nine female ministers that contribute to 29% of ministerial roles—the highest in the region—and constitute 20% of the diplomatic corps. The statement added: "Women in the UAE are leaders, ministers, parliamentarians, educators, firefighters, scientists and entrepreneurs. They are empowered, valued, and included, and they will continue to be driving forces alongside their male counterparts to further establish the UAE as a global role model for gender balance."
Japanese, South Korean, and US companies are the top filers of AI patents, according to the World Intellectual Property Organization. Although still a very small proportion of all patent applications filed each year, the UN's intellectual property organization has issued its first report attempting to show trends in AI, a future growth area. IBM and Microsoft have the most AI patent applications, followed by Toshiba, Samsung, and NEC, according to the report. Machine learning is the dominant AI technique disclosed.

Read more IZA World of Labor articles on innovation, inequality, and the gender divide.